A tumblr user posted this on her blog with the caption: "My friend lives next door to Rick Perry and invited him over for a Guitar Hero battle."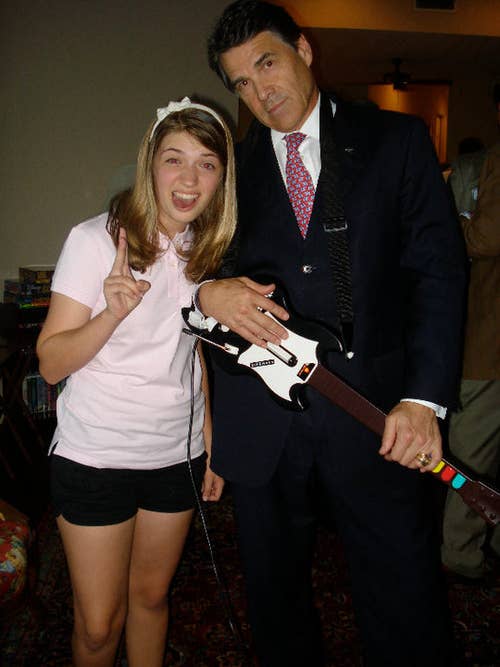 UPDATE: The photo was taken in 2010.
At the time Governor Perry was living at a temporary residence in West Austin and took a photo with his neighbor's daughter.