Throughout elections in the US, France, and most recently Germany, there have been questions about the efficacy of the far right's "meme magic" or "meme warfare."

In the weeks leading up to the 2017 federal election in Germany, far-right 4chan users regularly posted what they call "Kraut/pol/" updates.
Along with practical information like how to canvas for the AfD, 4chan users also crowdsourced a massive database of memes.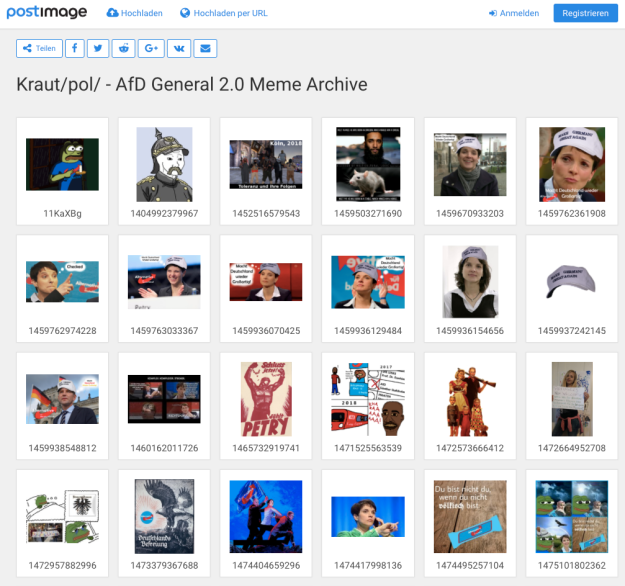 As far-right social media users in Germany began finding each other on Kraut/pol/ threads, a YouTuber named Nikolai Alexander, who makes videos under the name Reconquista Germanica, invited his 33,000 subscribers to a newly launched Discord server.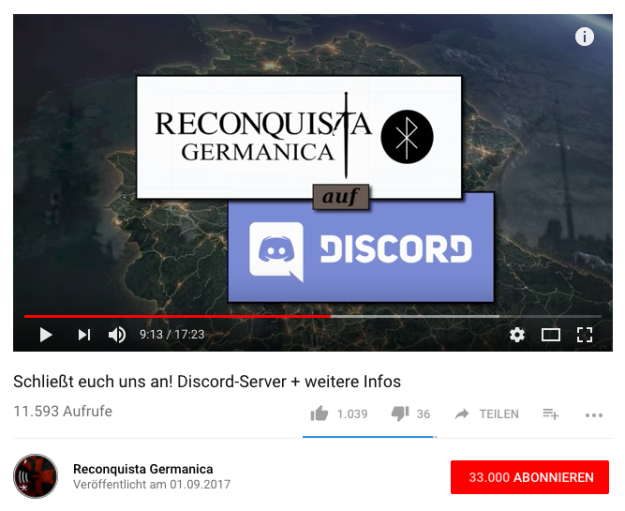 Alexander's Discord channel quickly grew to several hundred users and began organizing a lot of the chatter that was happening on 4chan and across far-right German Twitter.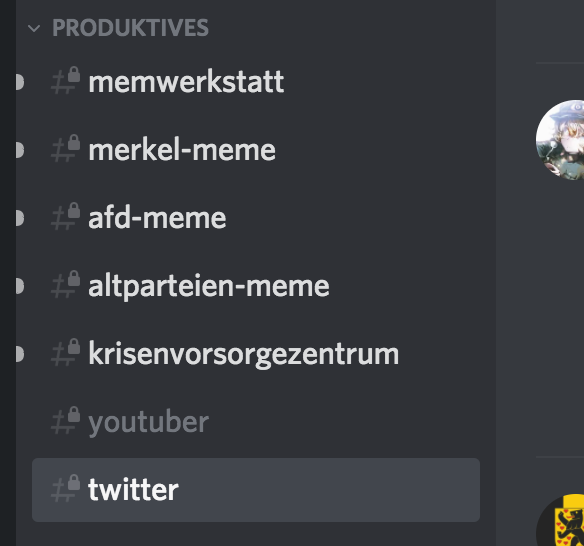 That same night, a post went up on 4chan's /pol/ advertising Alexander's Discord channel. It also asked users to flood the YouTube stream of the debate and dislike it.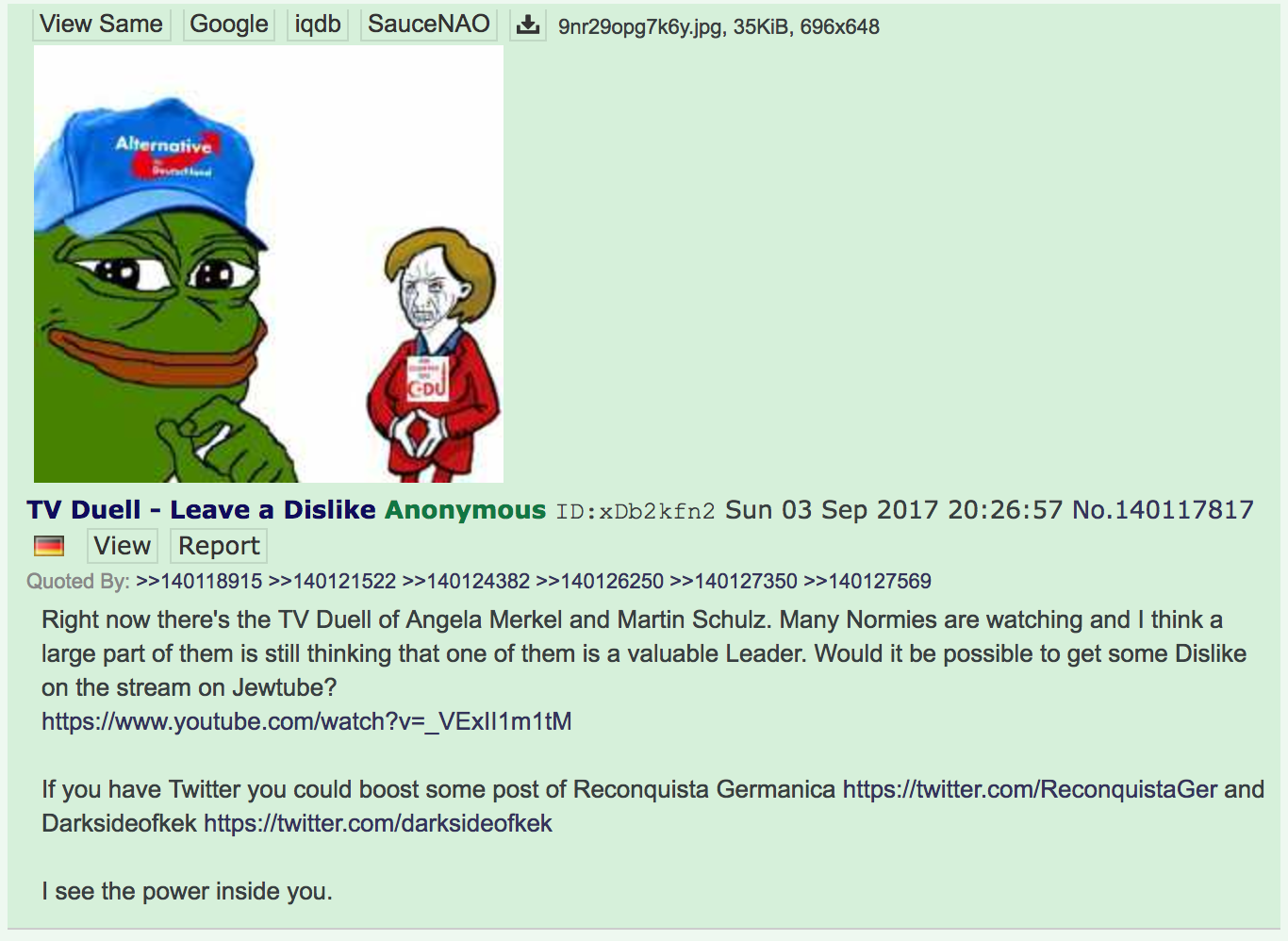 Alexander's hashtag campaign wasn't huge, but it did create enough buzz to drive more users to his Discord channel.
On Sept. 23, the day before the election, an account called @von_Sahringen tweeted that they would be working at a polling center and would be throwing out AfD ballots.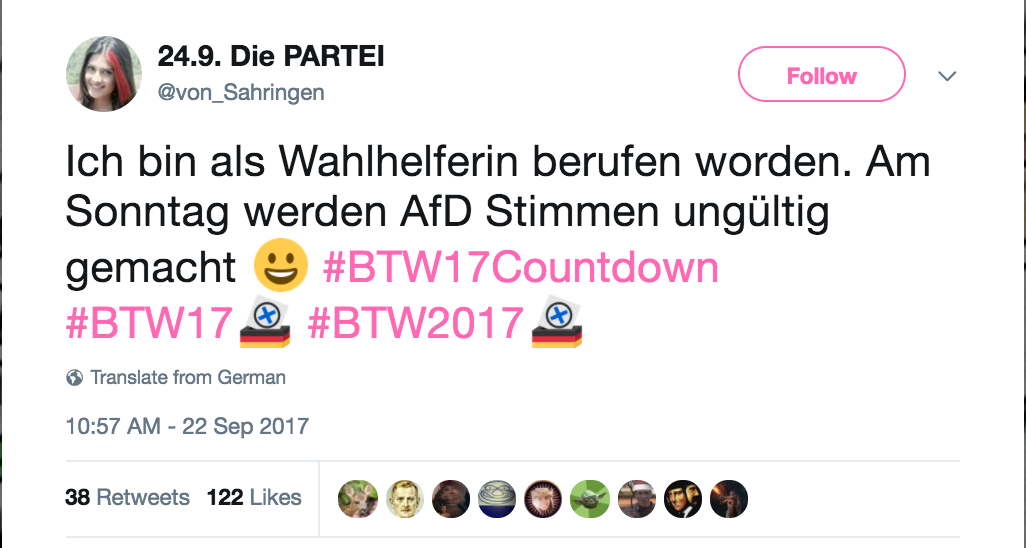 As the Digital Forensic Research Lab reported, @von_Sahringen is almost definitely either a sock puppet or bot account. The account is supposed to appear as a young leftist woman.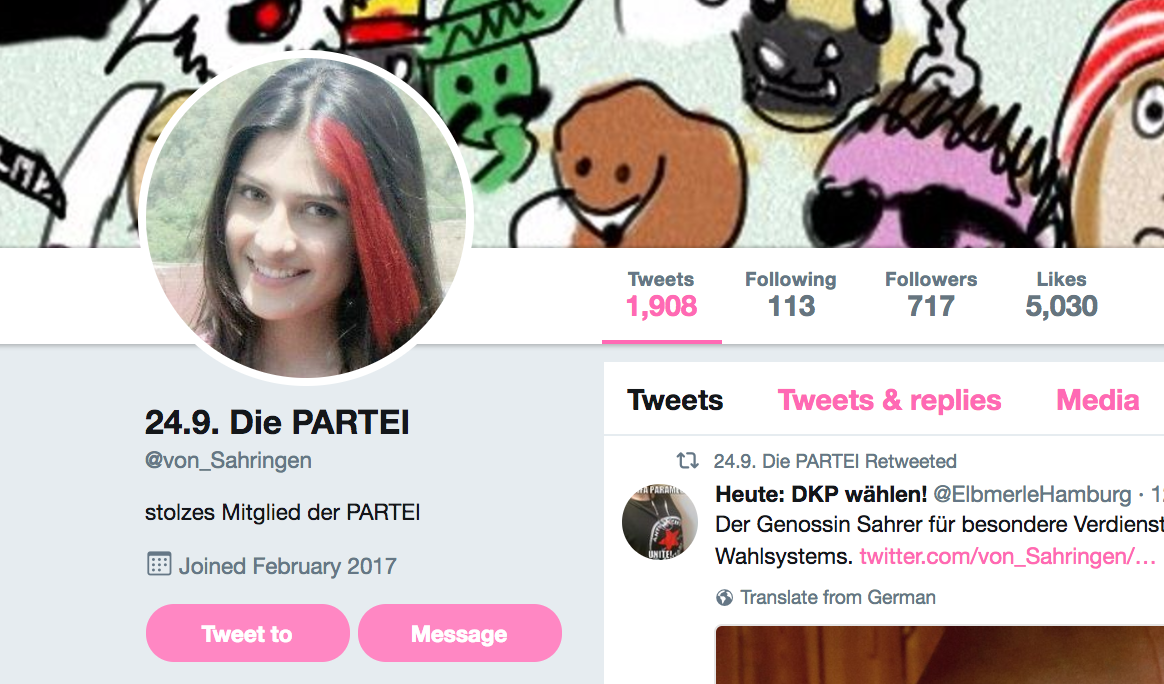 The avatar is a picture of Pakistani actress Aiza Khan. The account was started in February, but only really started posting in earnest in August.
@von_Sahringen's tweets about ballot tampering even caught the attention of the press office of Germany's Federal Election Commissioners, who tweeted out that electoral fraud is a crime.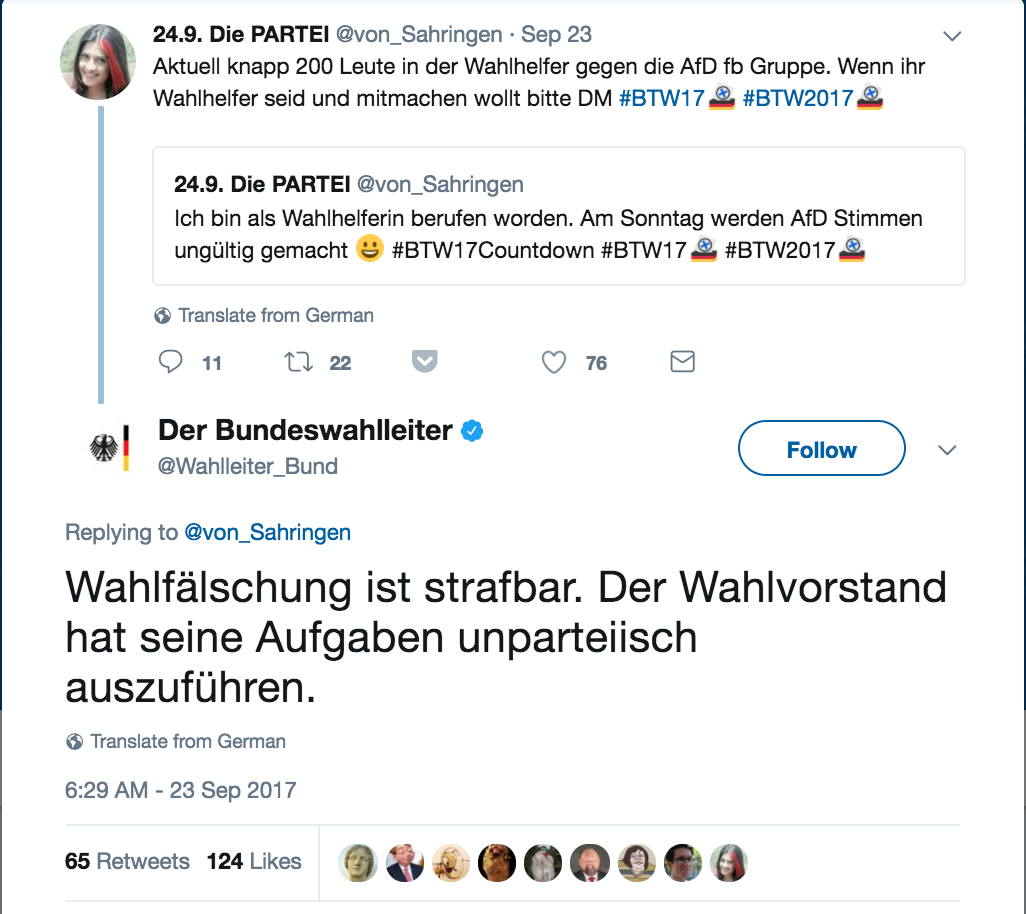 Several hours later the account tweeted that they had been removed from their position at the polling center.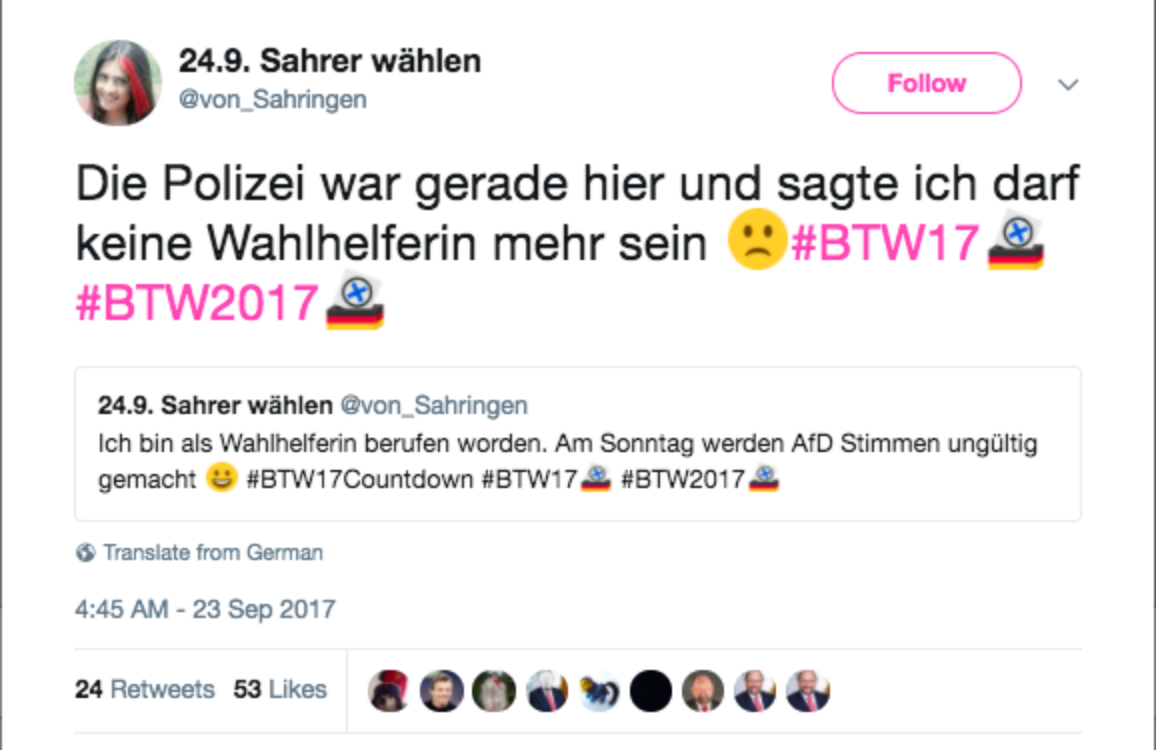 Tweets from what appeared to be a young woman claiming to be tampering with votes proved to be too good to pass up for Germany's far-right community. A fairly large influencer named @Hartes_Geld picked up the tweets and called @von_Sahringen a "left cucumber."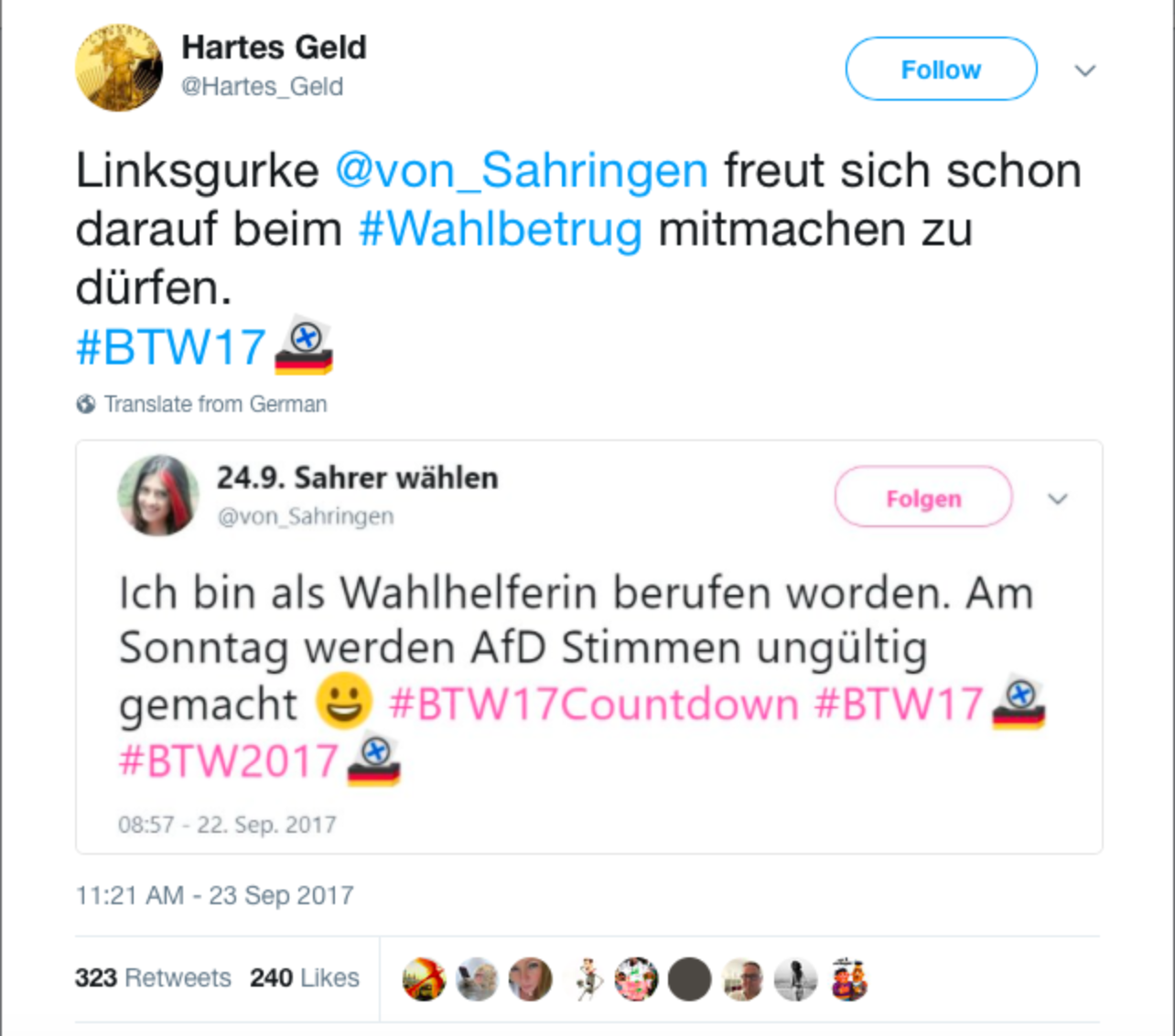 @Hartes_Geld has been a fixture on Reconquista Germanica's Discord channel for a while. Users were sharing his tweets on the server as far back as Sept. 1.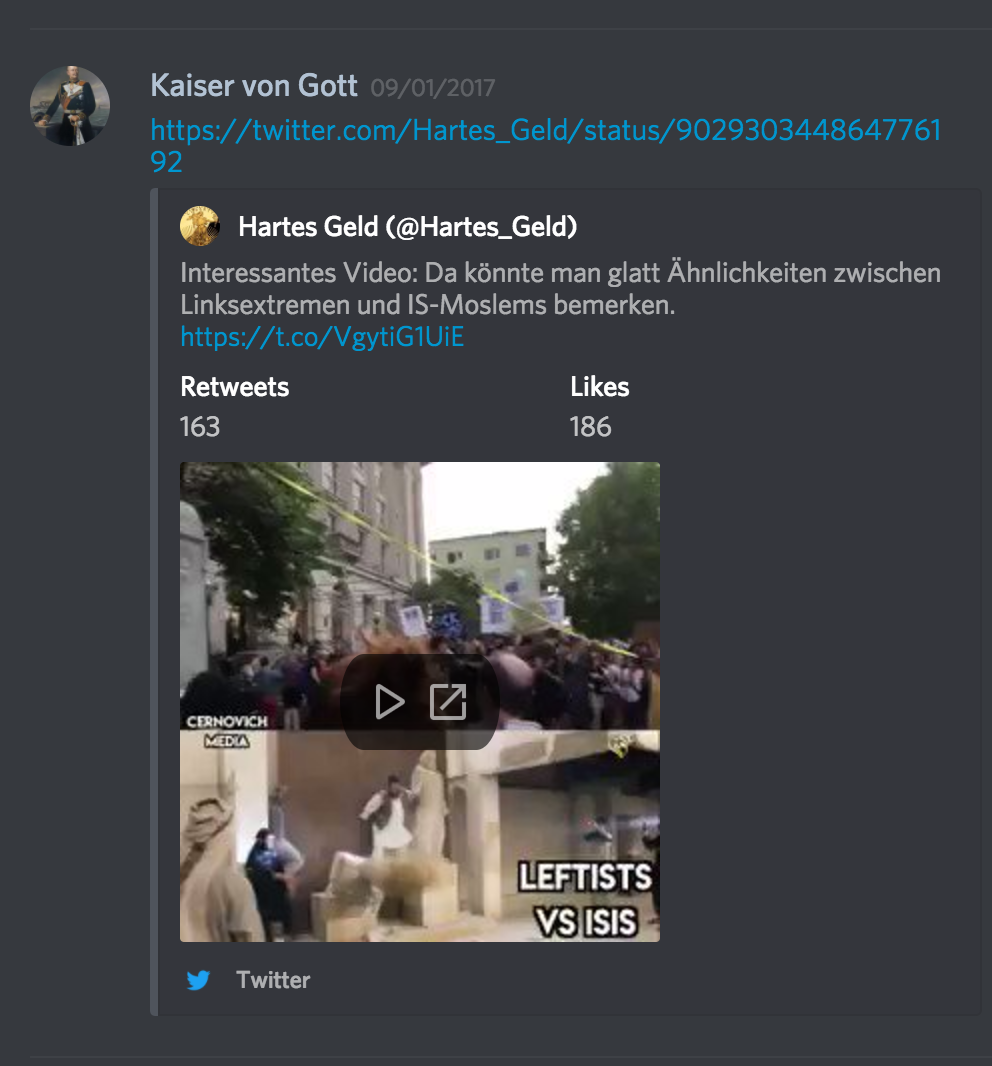 Right around the time that @Hartes_Geld picked up the electoral fraud tweets, something weird was happening on Twitter. #Wahlbetrug — the German word for "election fraud" — started to trend in German, as well as parts of Eastern Europe.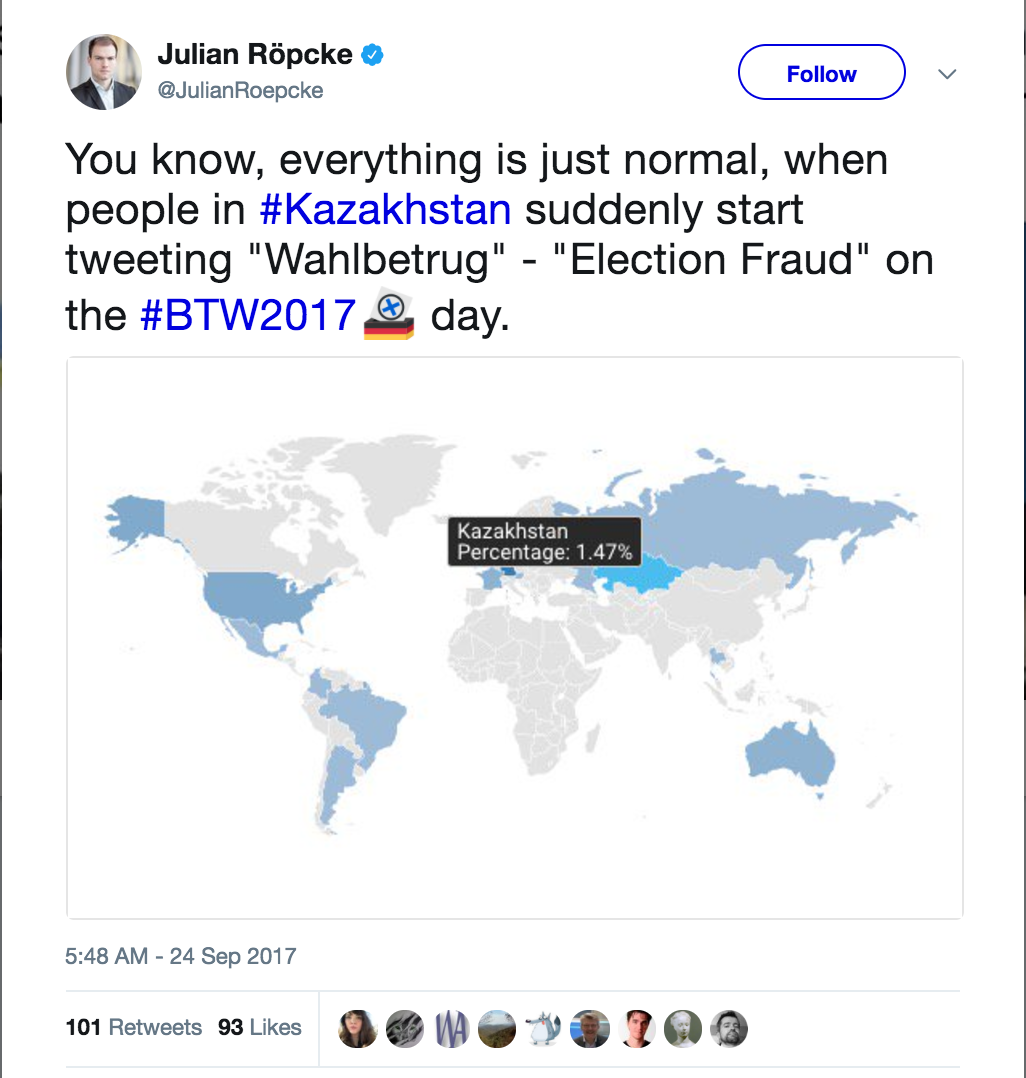 Here's a GIF tracking the mentions of #Wahlbetrug. Watch the red dots as it hits its peak around 9 p.m. on Sept. 23.
@von_Sahringen's tweets weren't the only ones to mention the election fraud conspiracy. Here's the second tweet to use the #Wahlbetrug hashtag.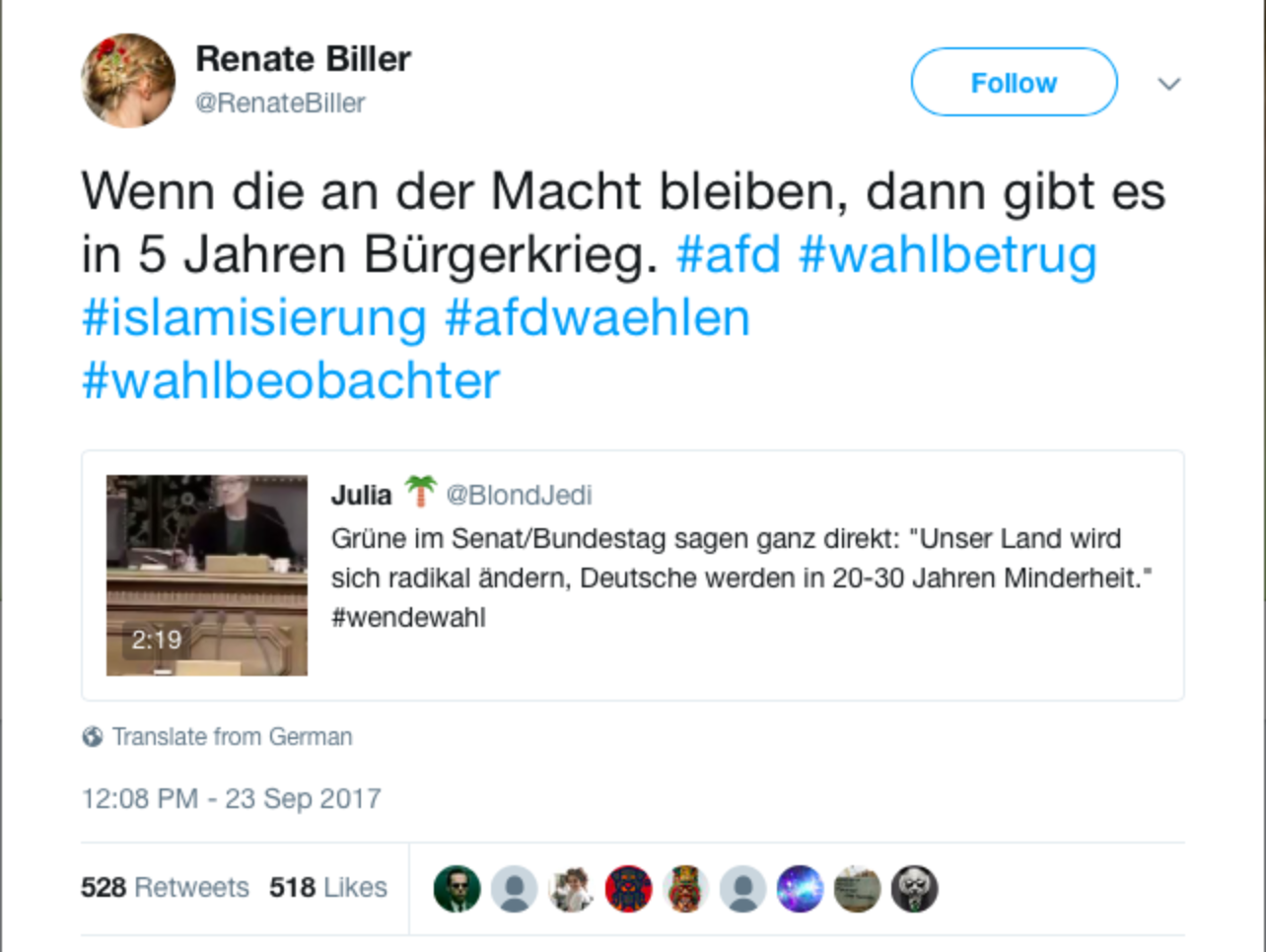 The account's avatar comes from an online store selling hair accessories. And the account's bio says, "Hair, Makeup, Politics, Kek" — the last word is a reference to a popular far-right meme.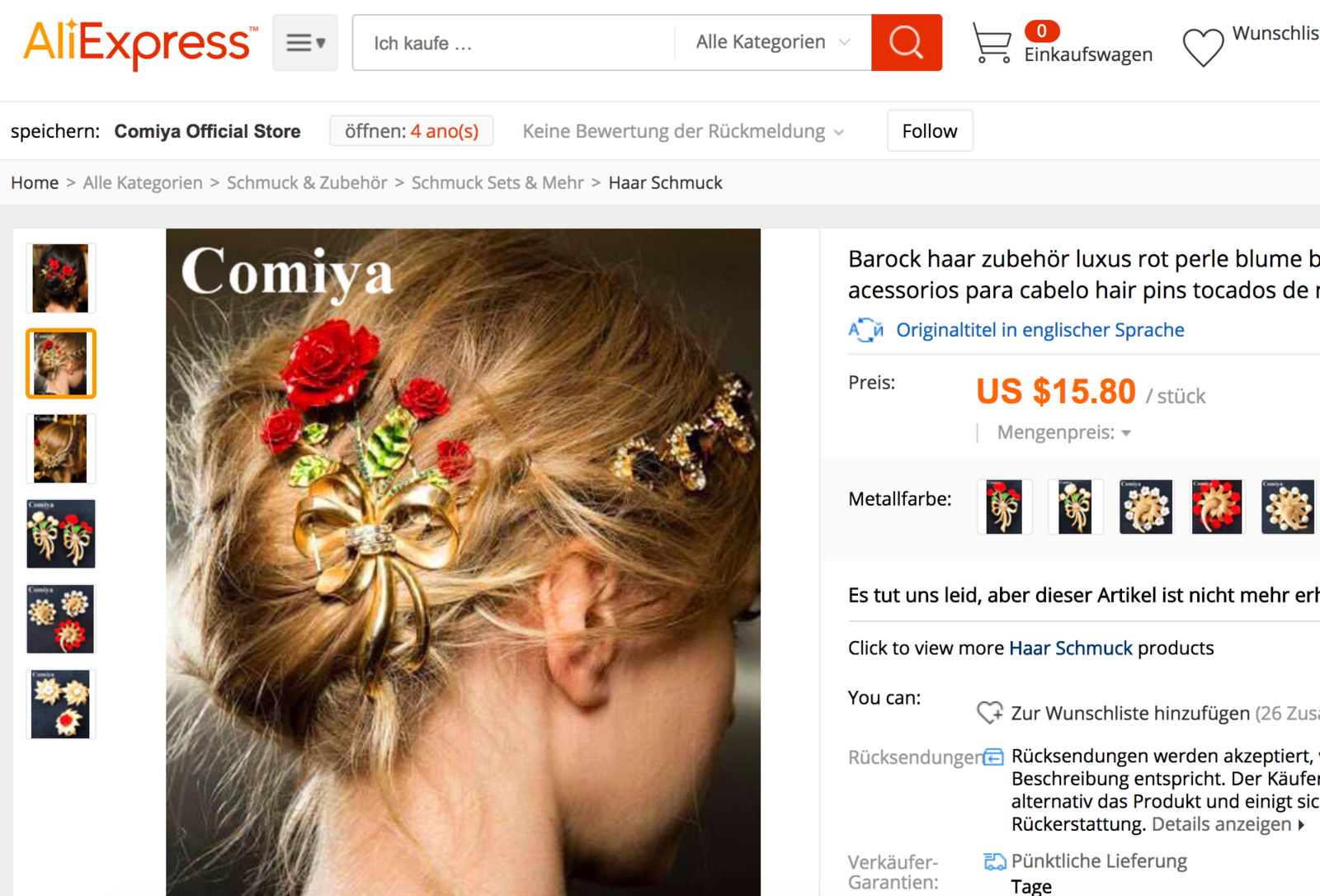 According to the DFR Lab, the account was set up on Sept. 9. It's also supposed to be appear as though it's being run by a young woman.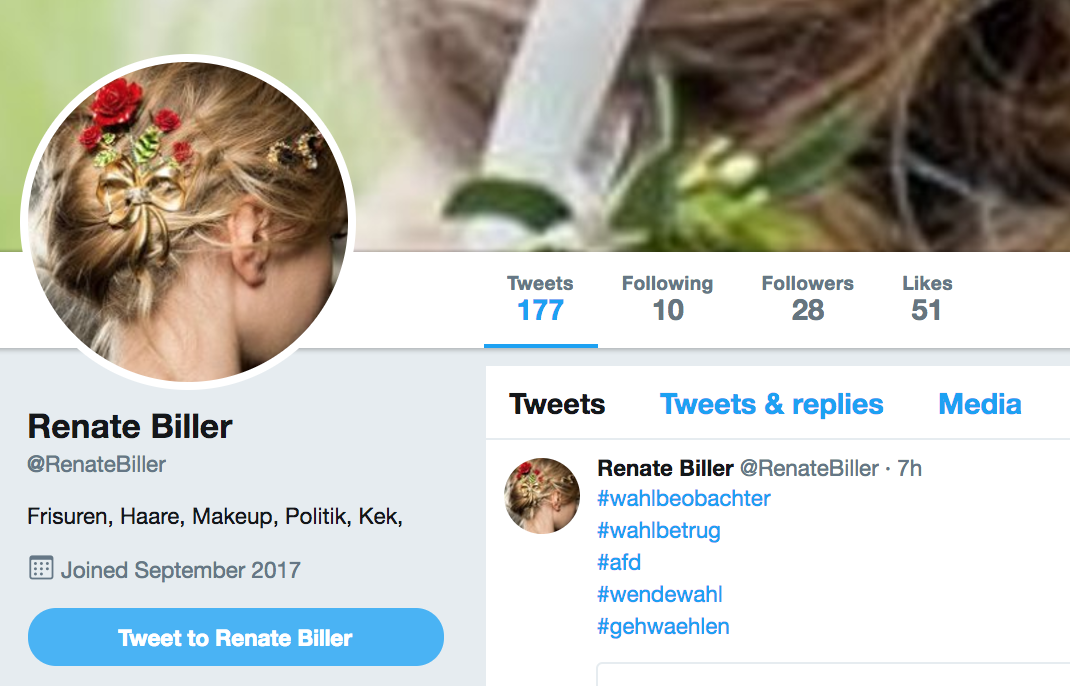 @RenateBiller's tweet was amplified by an army of Russian-language bots right around the same time as the #Wahlbetrug hashtag started to get tweeted heavily by accounts located in Eastern Europe.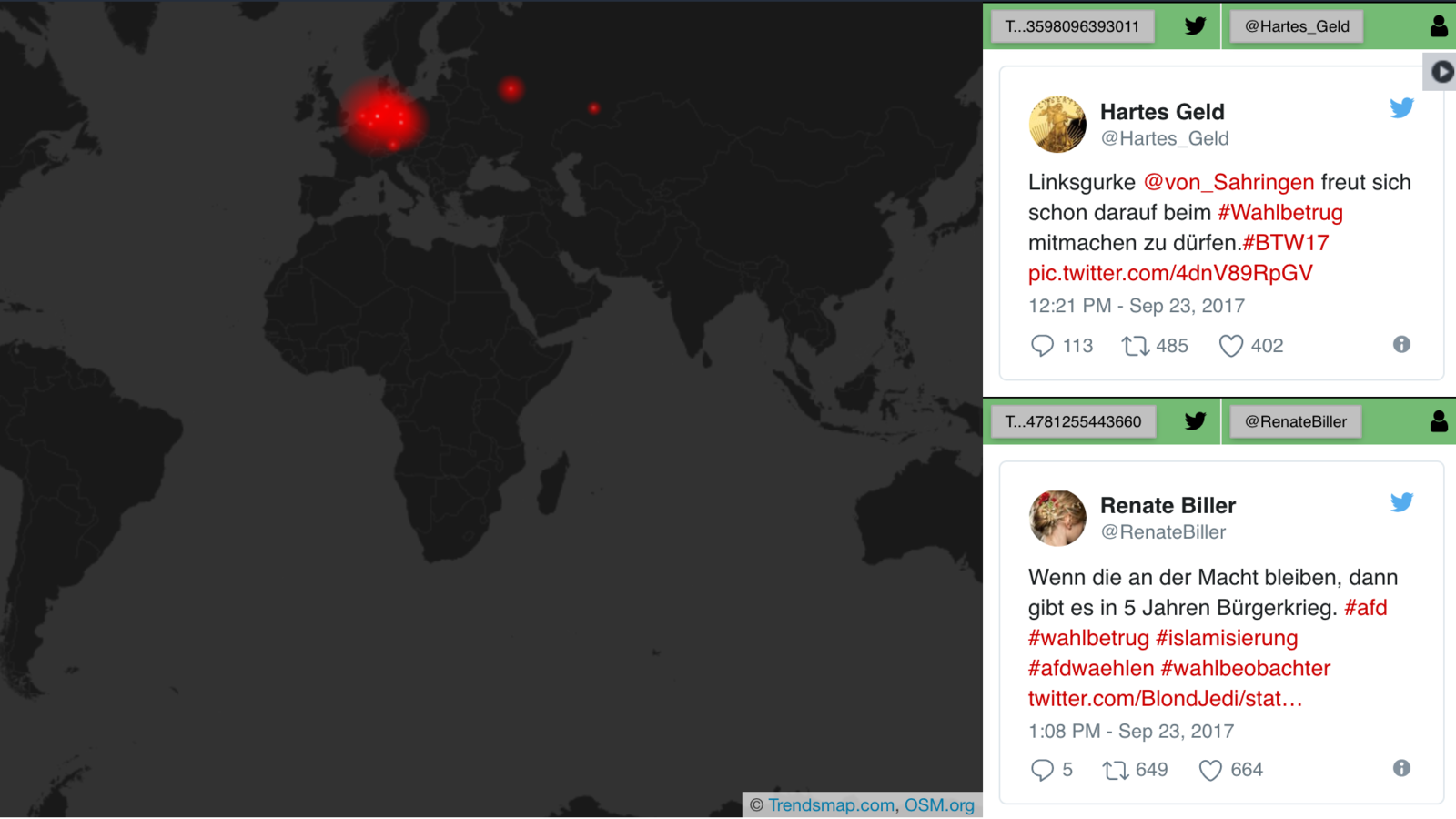 A Russian hacker linked to a network of Twitter bots told BuzzFeed News he and 30 other people in Russia had been promoting messages favorable to AfD during the election.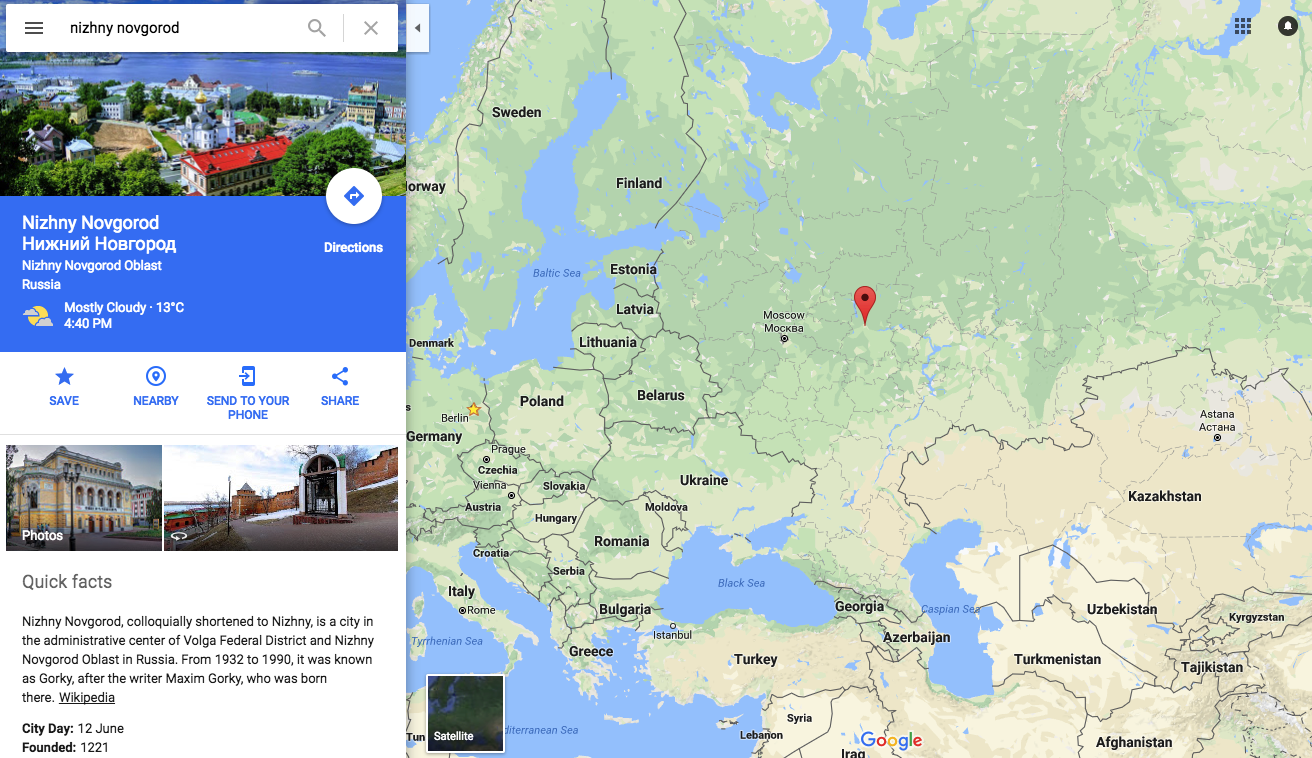 Alexander said that his "marketing" company includes 30 other people based in different parts of the country. He offered to sell BuzzFeed News 15,000 pro-AfD posts and retweets for 2,000 euros.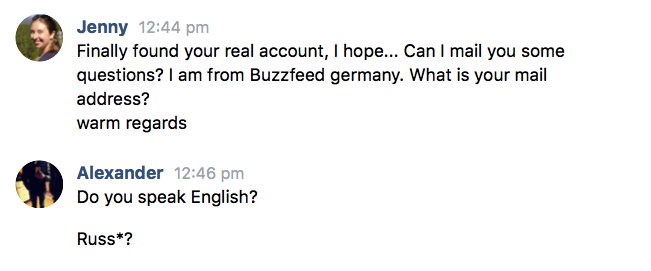 Meanwhile, @von_Sharingen's tweets about voter fraud made their way into the Reconquista Germanica Discord group on Sunday afternoon.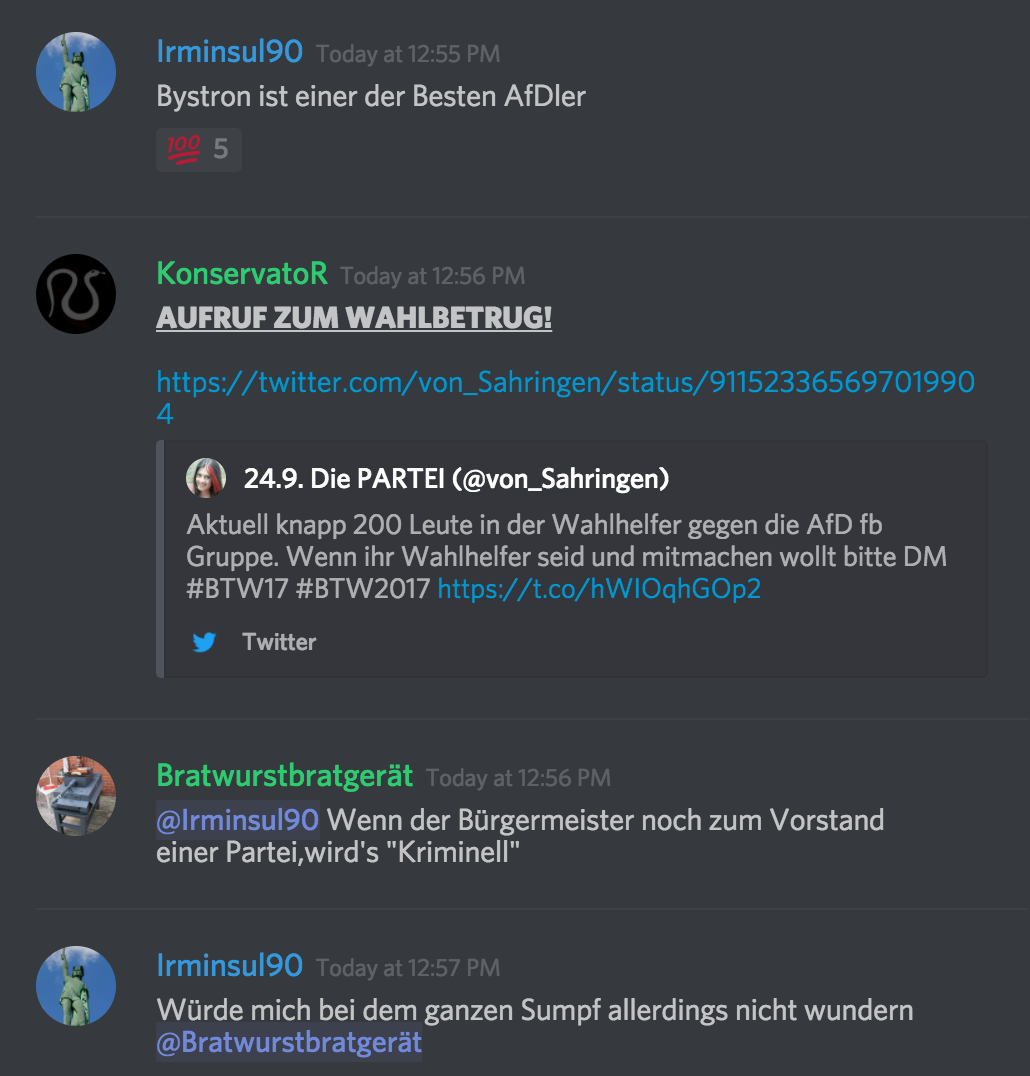 Users also shared the #Wahlbetrug hashtag, as well as @Hartes_Geld's tweet telling his followers to go after the account.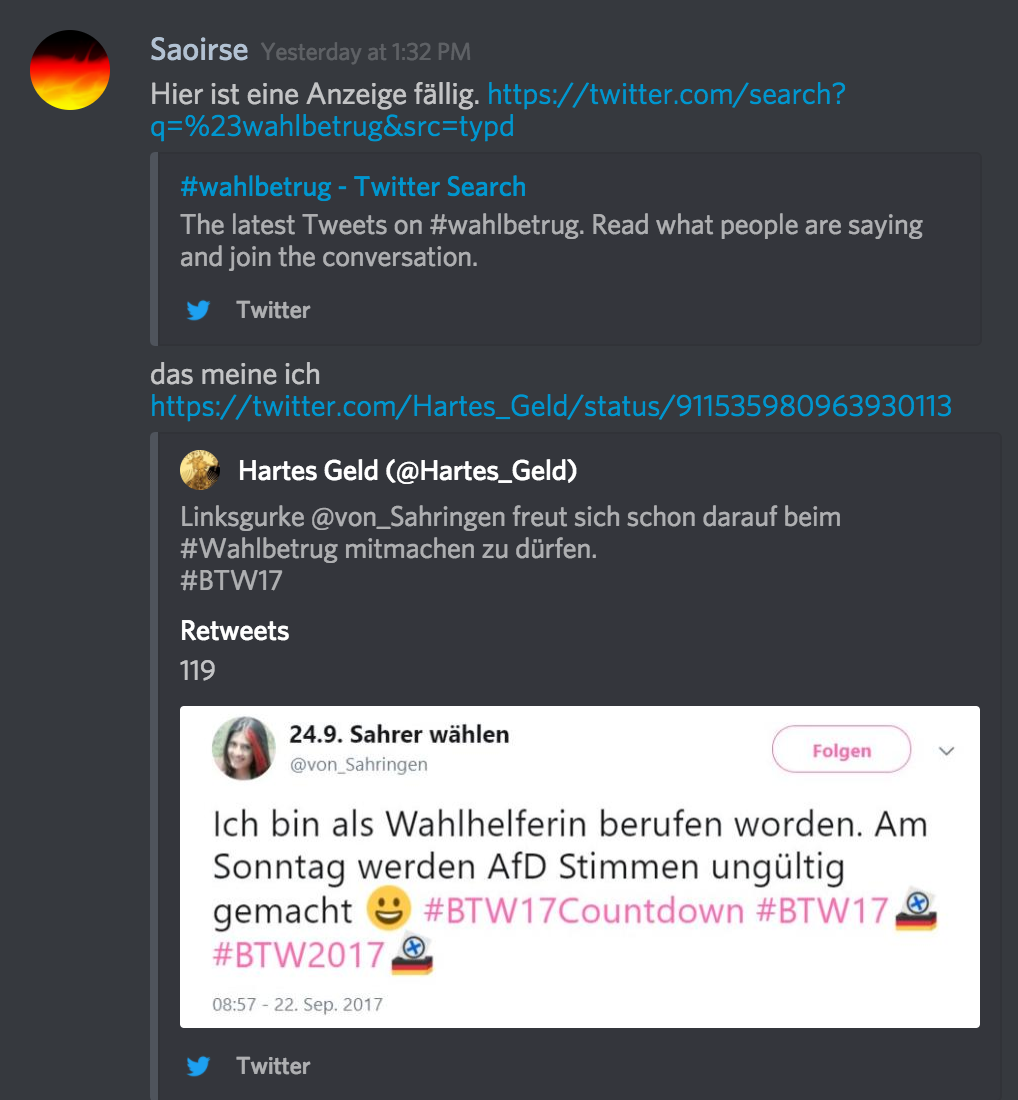 According to a search by BuzzFeed News, in the hours leading up to the election, the @von_Sahringen tweets were mentioned four times on the Discord server.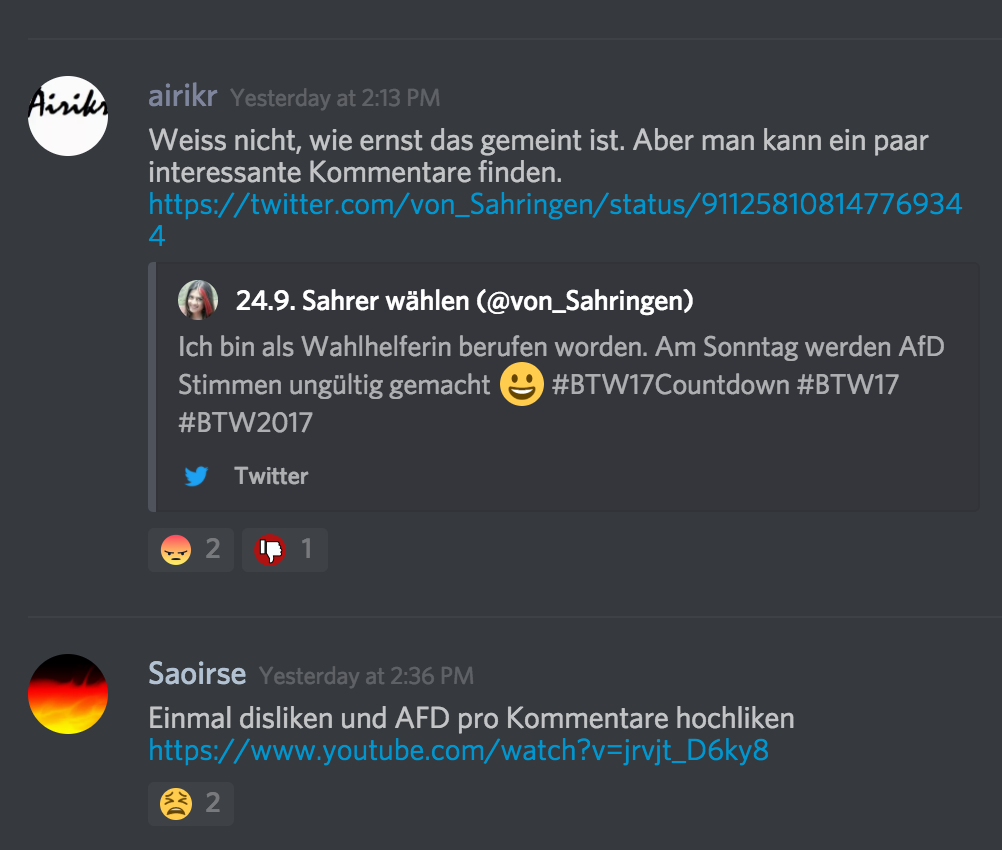 The Reconquista Germanica Discord has a Twitter room where users organize their Twitter activity. It was used Sunday to amplify, among other things, the election fraud conspiracy.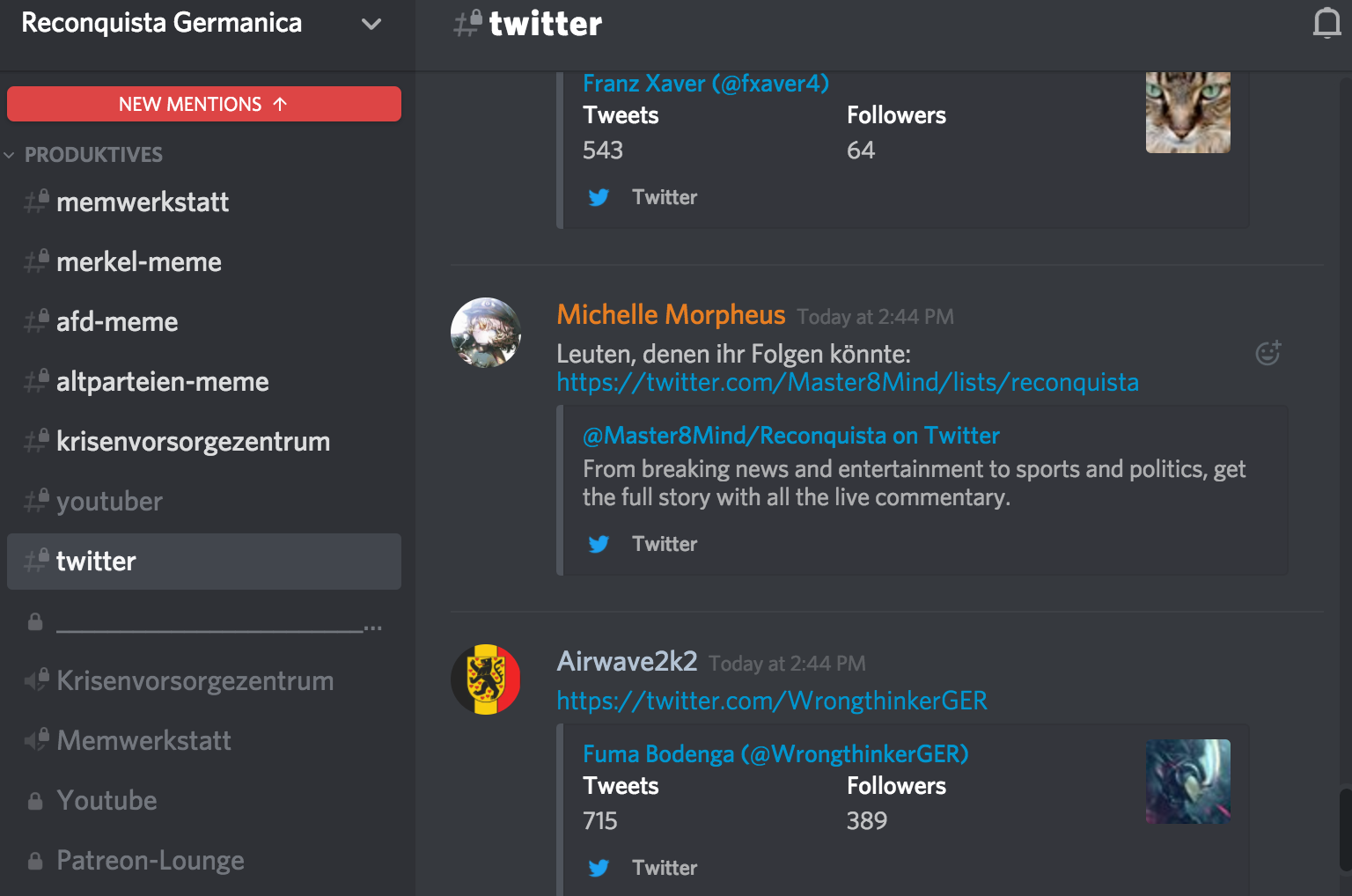 The AfD said in a release early on in the election that it wouldn't use Twitter bots during the campaign, but that didn't stop party members like Deputy Chairman Markus Wagner from retweeting bot accounts when they started pushing pro-AfD conspiracy theories.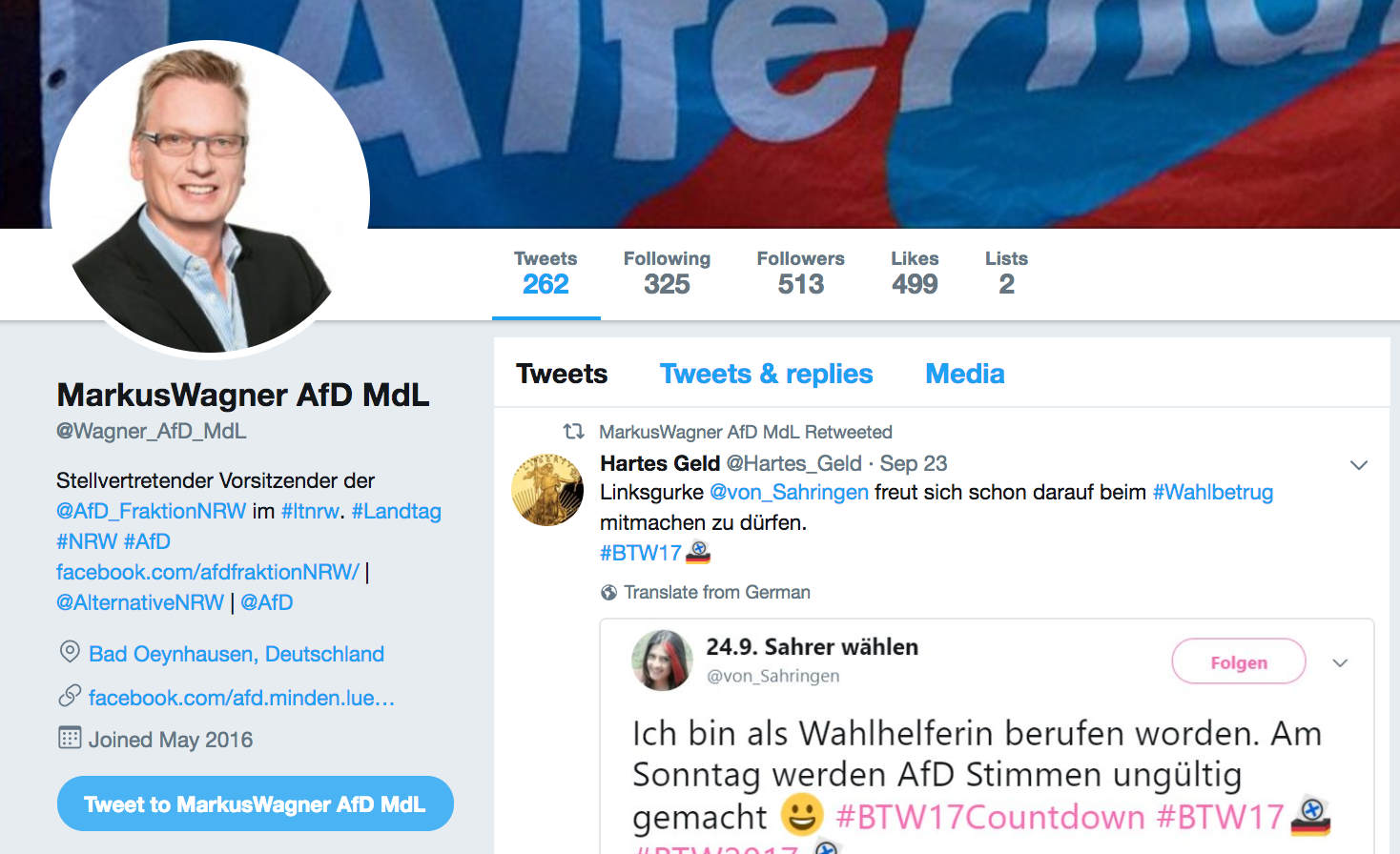 Election fraud also became a huge talking point on AfD Facebook pages, pushing the conspiracy theory even further.
It's unclear how often this type of thing happened in the lead-up to the German election, but what we do know is that AfD — and Germany's far right — had a huge victory on Sunday.