Last week, Mumbai-based comedian Tanmay Bhat posted a Snapchat video on his Facebook that went viral in India. It was shared over a thousand times and set off a national debate about feminism and equality.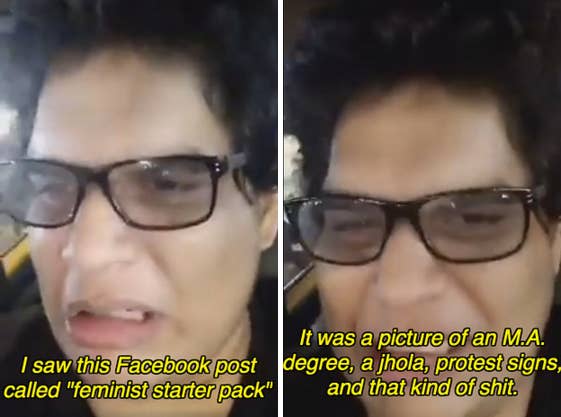 "If you believe that men and women should have equal rights, that's it. That's what makes you a feminist. That's it. There's nothing else," he said in the video.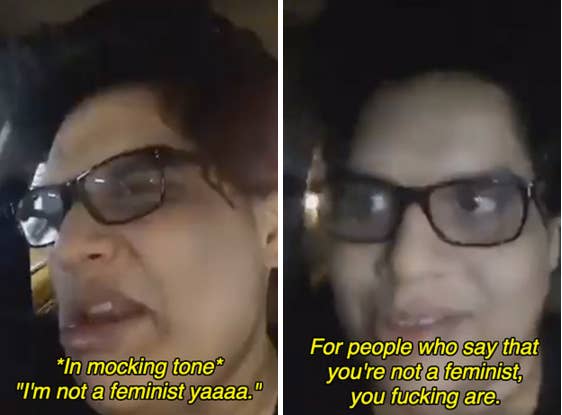 Unfortunately for Bhat, the feminism controversy brought more attention to his Snapchat videos. A few days later, he decided to share a Snapchat face-swap Story titled "Sachin vs Lata Civil War," which sparked even more controversy.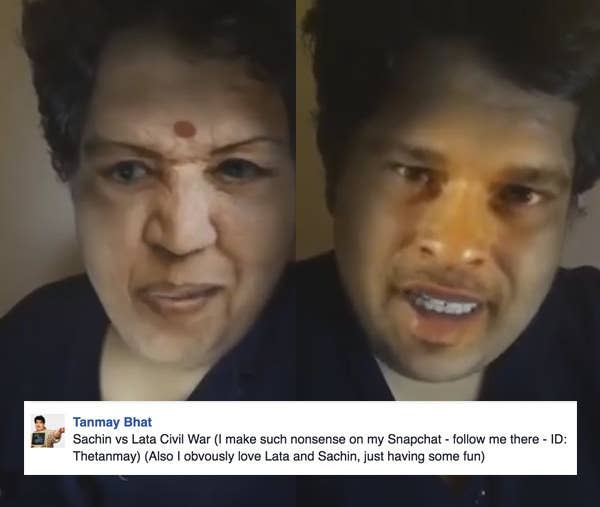 In the video, Bhat does raunchy impressions of two beloved Indian celebrities.
The video was a Captain America: Civil War parody, where Bhat swapped faces as renowned Indian cricketer Sachin Tendulkar and legendary Indian playback singer Lata Mangeshkar. The face-swapped celebrities argue with each other in a curse-filled back and forth. At one point Bhat's Tendulkar says that Mangeshkar looks "5,000 years old." In response, Bhat as Mangeshkar raises his middle finger to the camera.
"I obviously love Lata and Sachin, just having some fun," Bhat wrote in the caption of the video.
Bollywood celebrities condemned the Snapchat story, calling Bhat's impressions of the two celebrities insensitive and disgusting.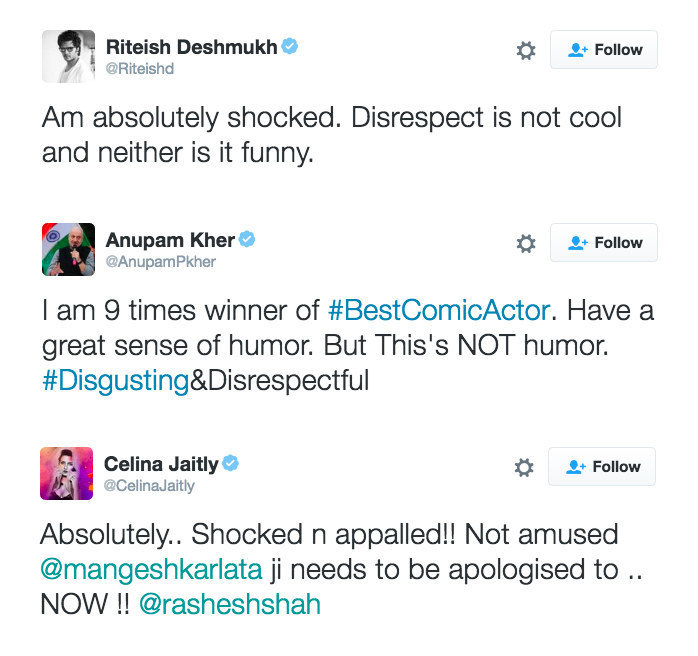 Both celebrities who Bhat chose to face-swap with have won the Bharat Ratna — the highest civilian award in India. They're also both from the Indian state of Maharashtra. Many found his impressions of them defamatory.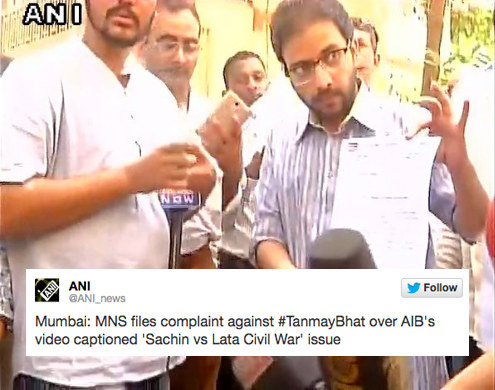 Ameya Khopkar, the head of right-wing nationalist political party MNS, threatened to open a police investigation against Bhat, demanded he take the video down, and said that if he ever saw Bhat in public he'd beat him up.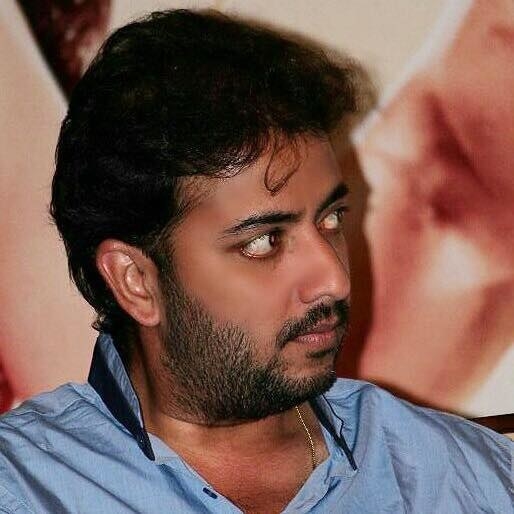 Sangramsinh Nishandar, a spokesman for the Mumbai police, told the New York Times on Tuesday no legal action had been taken over the video but law enforcement were "looking into the nitty-gritty" of how it could be taken down. He said the police did ask Facebook and YouTube to remove it.
The controversy around Bhat's face-swap has even called into question how face-swapping on Snapchat is legally defined.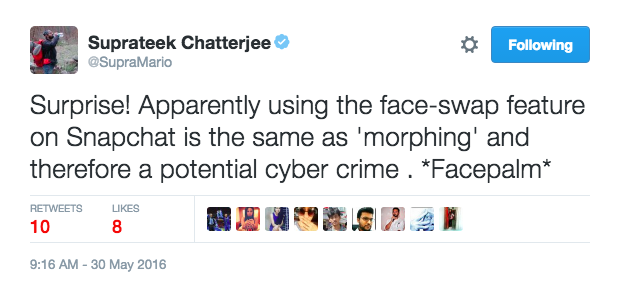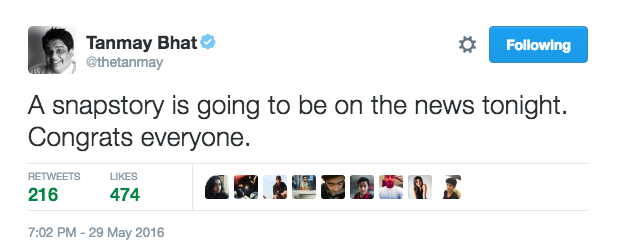 Which was subsequently covered seriously by English-language Indian news channel NewsX.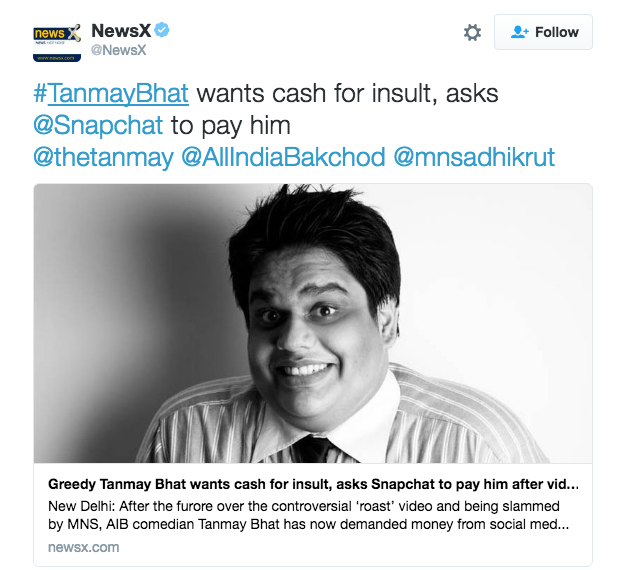 That set off even more jokes on Twitter.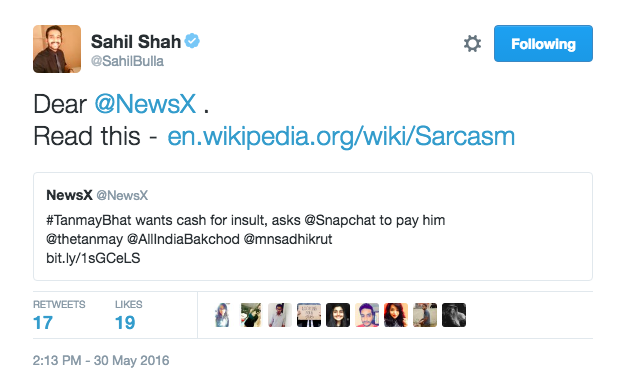 Including this one from fellow All India Bakchod member Rohan Joshi.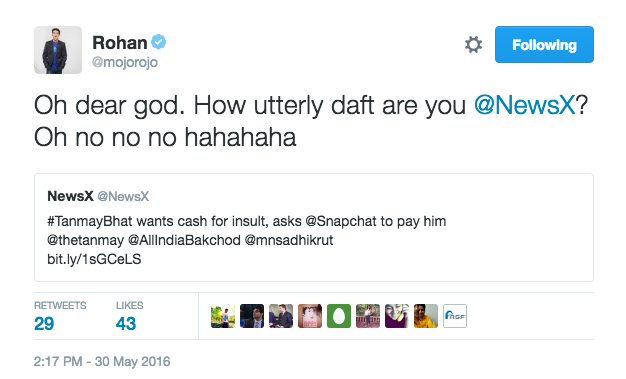 Some celebrities have come to Bhat's defense. One comedian from Mumbai named Utsav Chakraborty put on a Lata Mangeshkar face-swap and recorded a Snapchat story in defense of Bhat.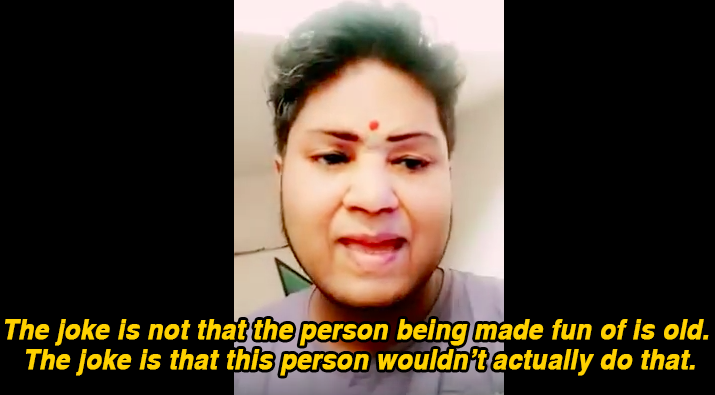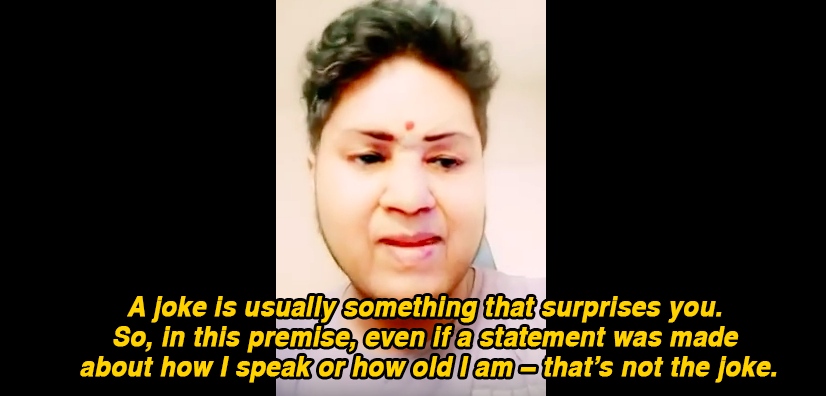 Times Now, India's largest English-speaking news channel, has also come out in defense of Bhat, flashing this editorial statement on screen during its coverage of the controversy.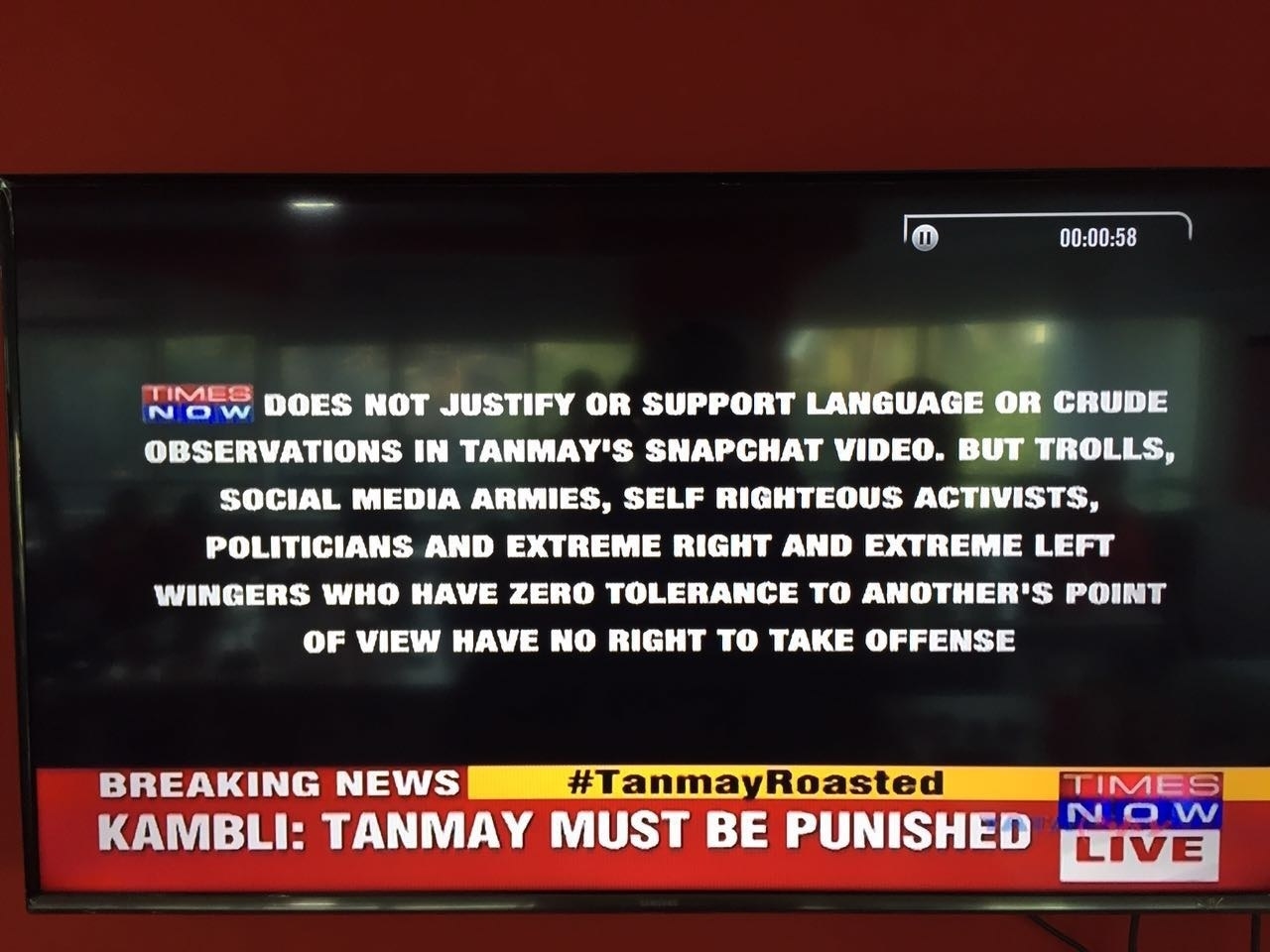 Times Now's statement reads:
"Times Now does not justify or support language or crude observations in Tanmay's Snapchat video. But trolls, social media armies, self righteous activists, politicians and extreme right and extreme left wingers who have zero tolerance to another's point of view have no right to take offence."
And of course, there are many who just find the entire outrage completely ridiculous.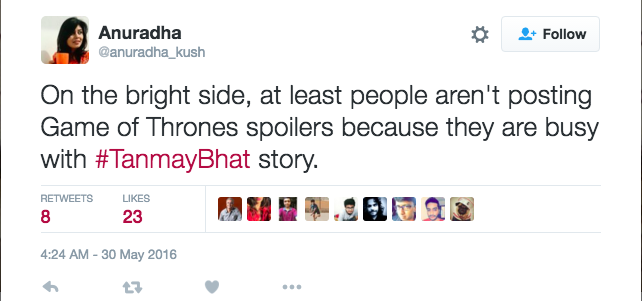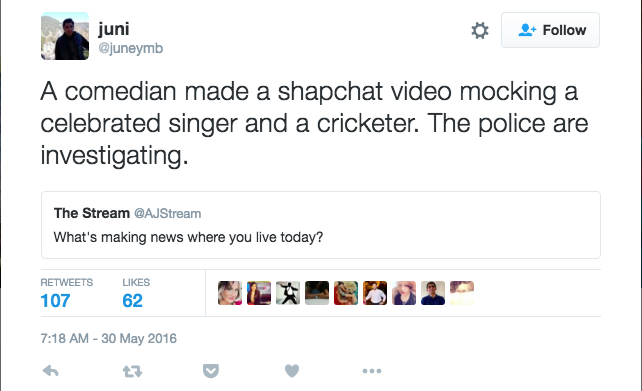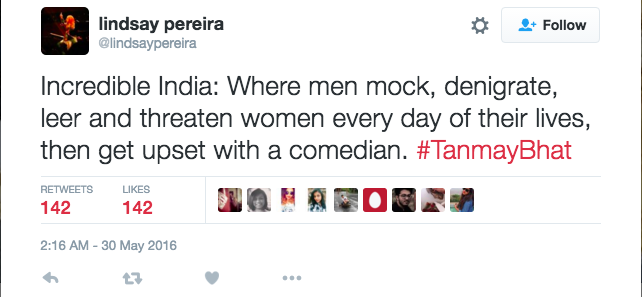 Arnab Goswami, one of the most talked-about news anchors in the country, held a panel discussion about the Snapchat face-swaps. At one point, Goswami asked Shaina NC, a spokesperson for India's conservative party, how offensive she thought the video was.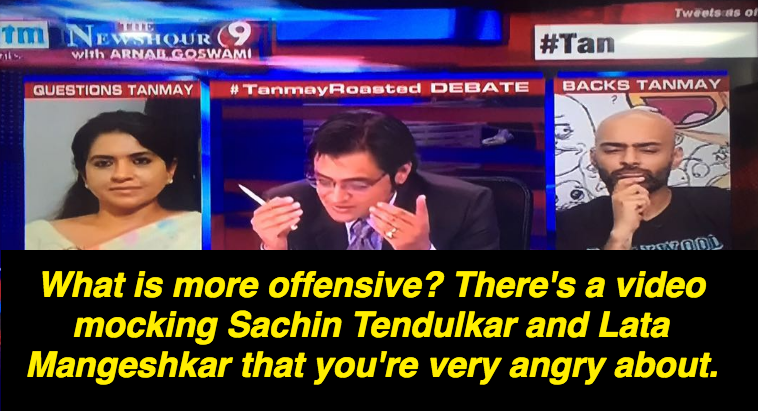 Goswami then went even further, asking whether a Snapchat controversy was more important than the drought currently affecting 300 million people in India:
Shaina, there is a thing called Snapchat. Snapchat is an instant message and multimedia mobile app used in the smartphone age. In fact, the video is deleted within a maximum period of 24 hours. The government is very, very concerned about Snapchat. Now, let me tell you what drought is. Drought is a prolonged period of abnormally low rainfall. Twenty-eight thousand villages have been hit in Maharashtra across 20-22 districts. What should be the concern of the Maharashtra government — Snapchat or drought? Please answer my question tonight.
Bhat has declined to speak with BuzzFeed News. His last tweet was sent on Monday.
Snapchat appears to have no clear guidelines on how it deals with face-swapping copyrighted photos or offensive content. A spokesperson declined to comment on the matter.