A Runaway Bouncy Castle Blew 50 Feet Into The Air With Three Children Inside
Thankfully the children fell out of the castle before the wind blew it away completely.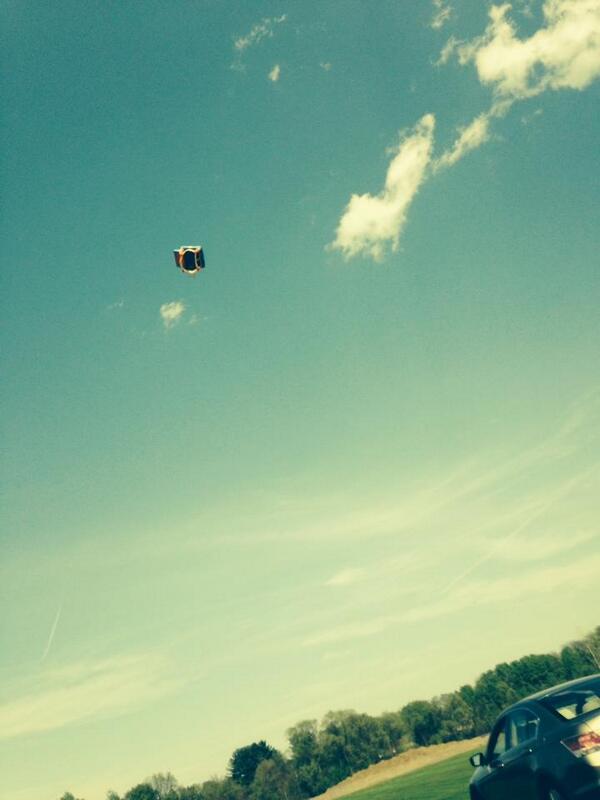 Three children from upstate New York were inside a bouncy castle when the play structure was swept away by a gust of wind Monday.
Two boys, 5 and 6, and a girl, 10, fell from the structure before it was completely blown away. One of the boys fell from the inflatable playhouse to the asphalt below from at least 15 feet above ground. And the other boy fell onto a parked car. The 10-year-old suffered only minor scrapes.
The boys, 5 and 6, were rushed to Albany Medical Center, where they were treated for serious injuries. Both boys are kindergarteners at Harrison Avenue Elementary School.
As the bouncy castle was taken away by the wind, a witness took the terrifying picture above. According to spokesperson for the South Glens Falls Police, the bouncy castle was found in a field behind a nearby middle school.
The parent who set up the bouncy castle told reporters she staked it to the ground, but the wind seemed to yank out the stakes.