Mom In Ohio Says Her 13-Year-Old Daughter Stabbed Her Multiple Times Because Of Slender Man
The girl behind the attack is currently in a juvenile detention center.
An unnamed Ohio woman reached out to local reporters to share her story of what she believes was another Slender Man-related attack.
The anonymous mom said that her 13-year-old daughter was waiting for her in the kitchen dressed in all black with a white mask, and attacked her in the face and neck with a knife. She did not say when, however.
The 13-year-old reportedly had a history of mental health issues and really loved horror fan fiction, and had written pieces involving Slender Man.
If the attack was related to Slender Man, it would make the 13-year-old the third young girl with an interest in creepypasta and Slender Man to orchestrate a stabbing attack.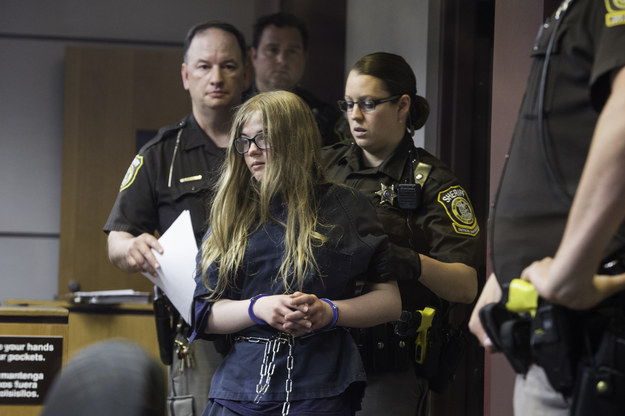 The 13-year-old from Ohio is facing charges as a juvenile. Her mother told reporters that the girl does not have any memory of the attack.
In the wake of the original Slender Man-related stabbing, the moderators for the Creepypasta Wiki page released a statement about the role that horror fan fiction played in the incident:
Of course, only a small minority of people (mostly newcomers) on the wiki (and the Internet) truly believe what they read here. And for most people, they will not attempt to replicate atrocities presented in some of the literature on the wiki. Something like this was bound to happen, considering the size of the Creepypasta community. All it takes is one person to do something insane and radical in the name of someone or something.

This is an isolated incident, and does not represent or attribute the Creepypasta community as a whole. This wiki does not endorse or advocate for the killing, worship, and otherwise replication of rituals of fictional works. There is a line of between fiction and reality, and it is up to you to realize where the line is. We are a literature site, not a crazy satanic cult.