Last week, a 21-year-old Iraqi man walked into a Netto supermarket in Arnsdorf, Germany. According to a police report, it was the third time the man had visited the store that day.
According to police, the man was being treated for mental illness at a nearby psychiatric hospital and kept returning to the supermarket to top up his SIM card for his phone. Police had escorted the patient back to the hospital on the previous two occasions.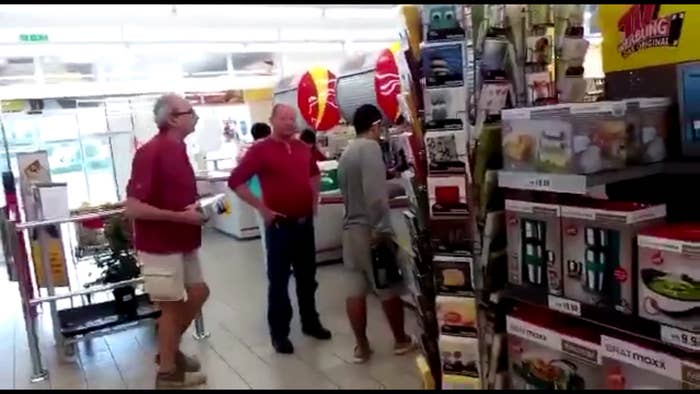 During this third time, however — seemingly due to the language barrier between the Arabic-speaking Iraqi man and the supermarket's German-speaking staff — a fight broke out.
A two-minute standoff between employees and the Iraqi man ensued and was caught on camera and uploaded to social media this week. In the video, a cashier is seen telling the man in German to put down the bottle of wine he's holding.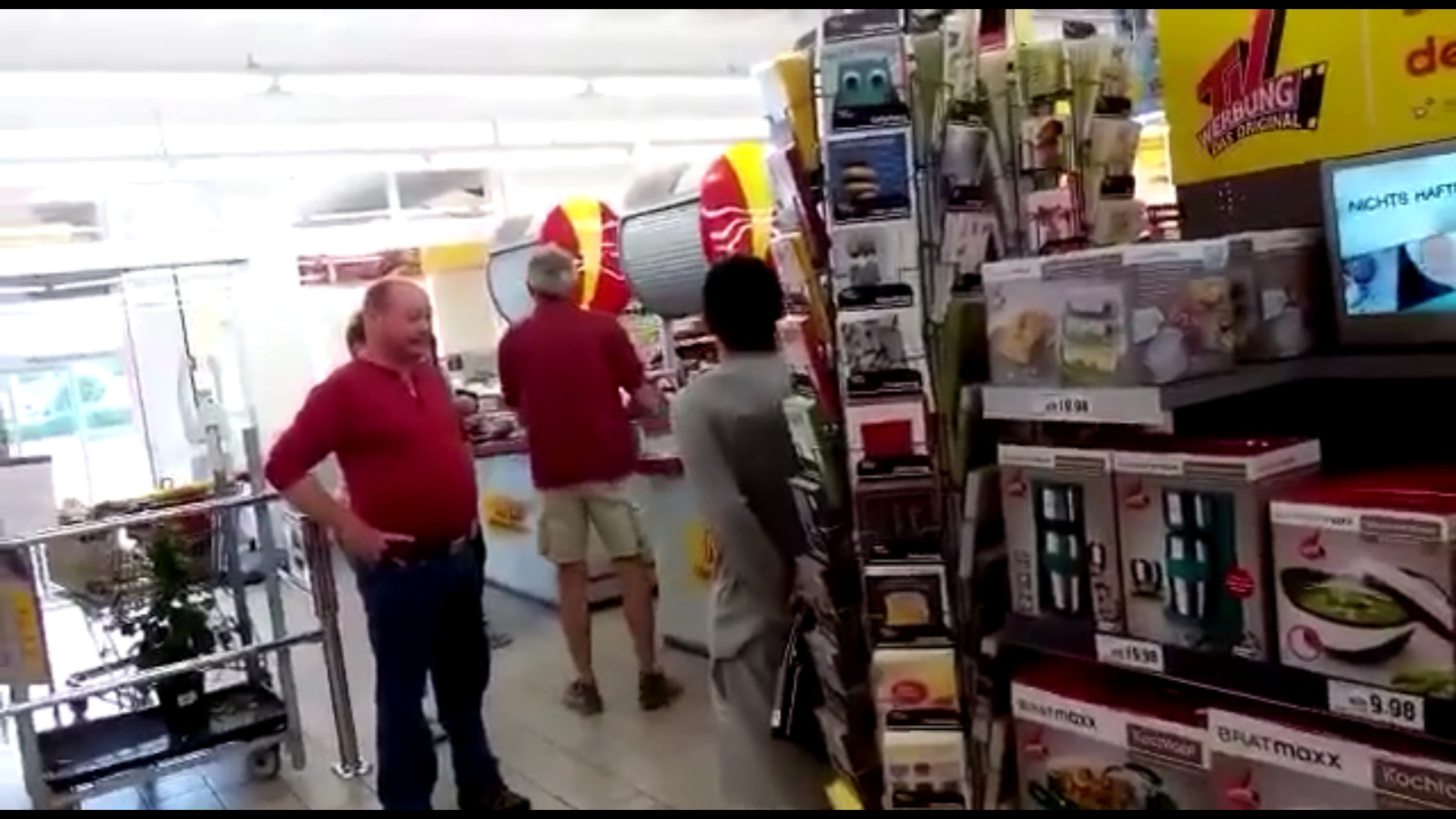 When the man doesn't put the bottle down, a gang of men appear and begin pulling him from the store. Local news outlet Sächsiche Zeitung reported that one of the men was a local politician for Chancellor Angela Merkel's Christian Democratic Union (CDU).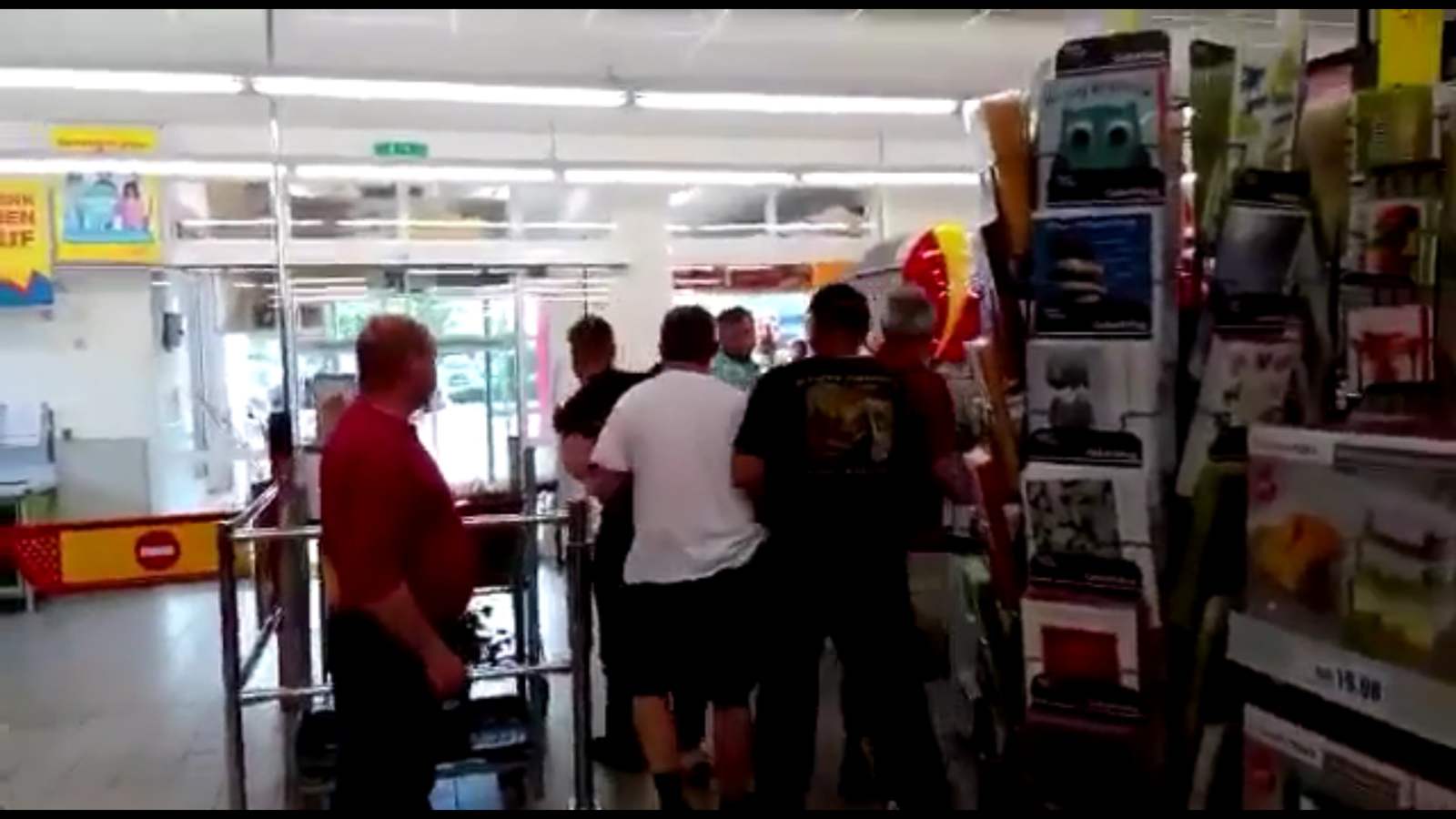 The men pull the Iraqi man toward the door and he resists.
That's when they proceed to beat him.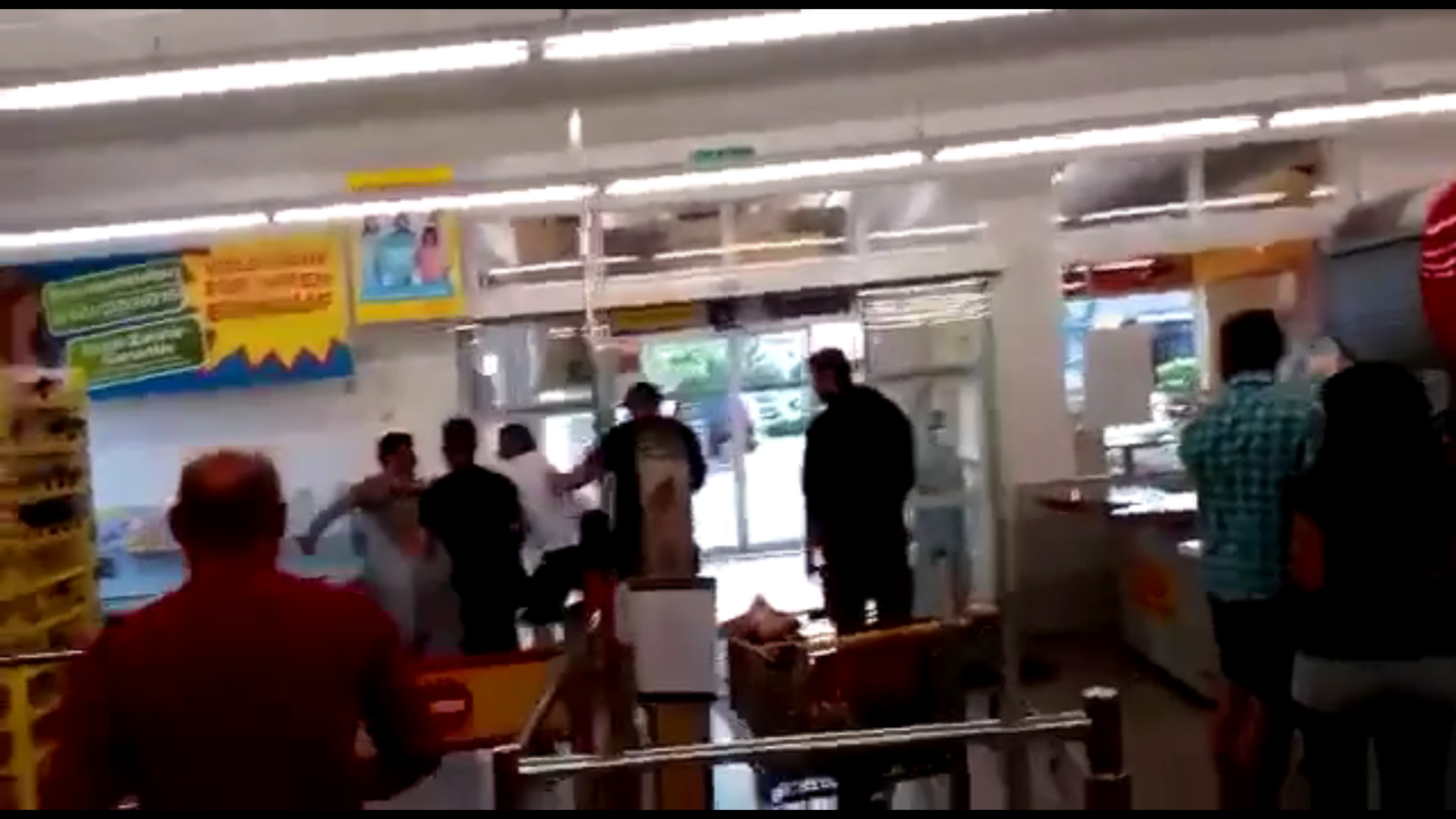 After the beatdown, the group of men took the Iraqi man out into the parking lot, where they reportedly tied him to a tree. The men told the police who arrived shortly after that they tied him up so he couldn't escape.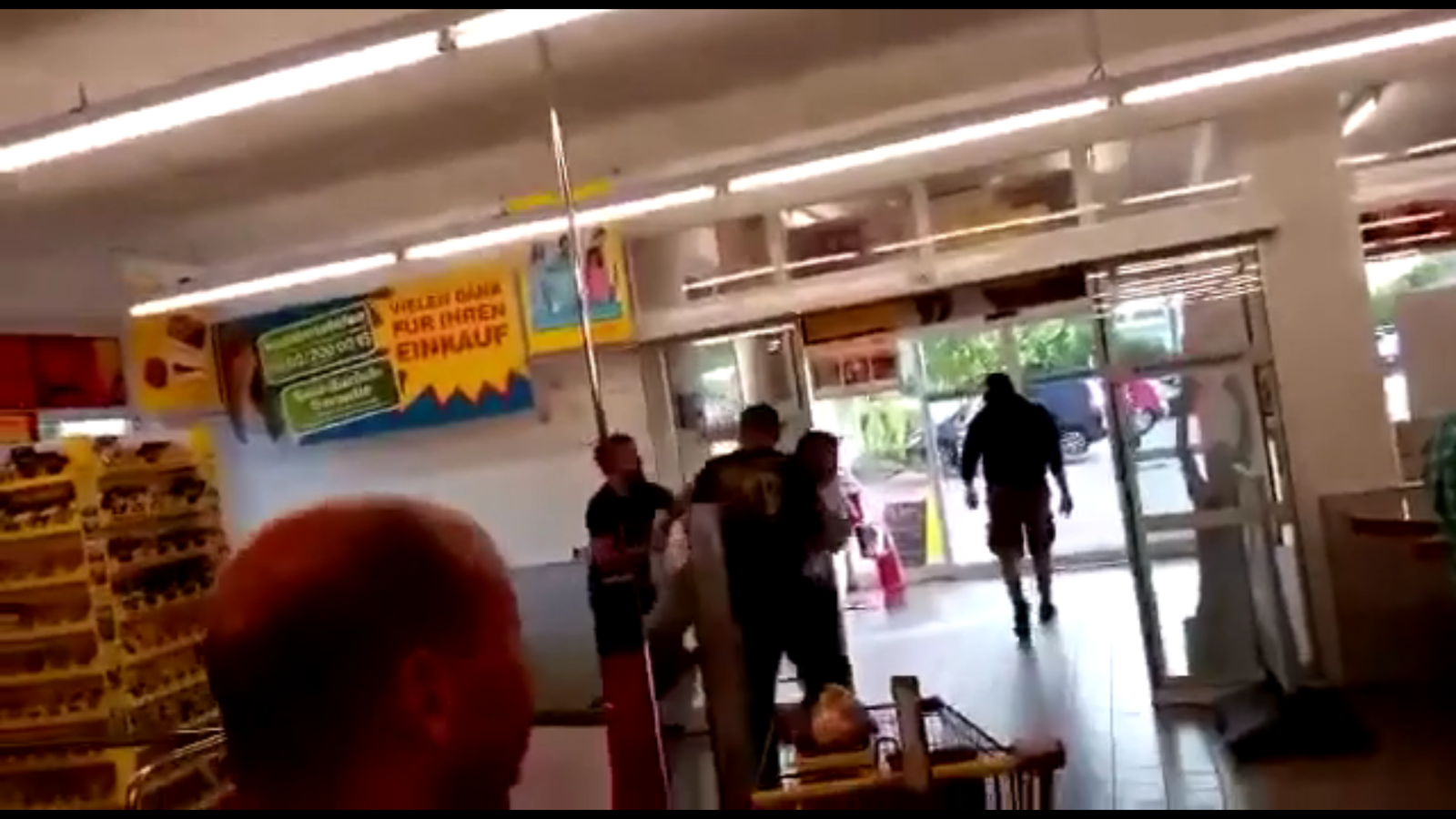 Then the men left without giving police officers any identification. The Iraqi man is being investigated on suspicion of threatening the people inside the store. Police are currently trying to track down the men from the video and are investigating them on suspicion of unlawful detention.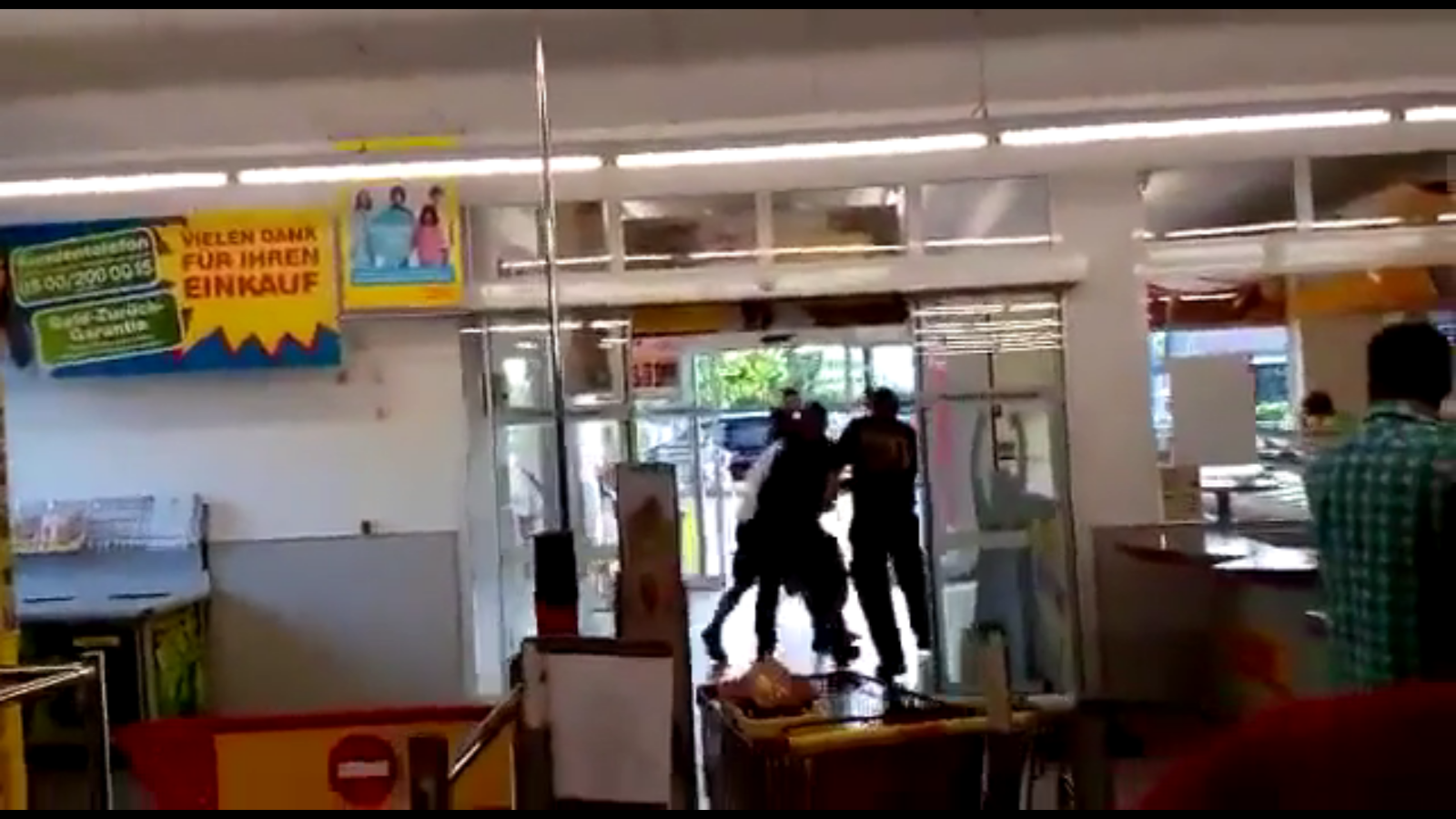 Footage of the attack shocked people on German social media. Many believe the men were part of a citizens' defense group called a bürgerwehr that has been springing up in German cities. The groups have become especially popular after a rash of sexual assaults in Cologne on New Year's.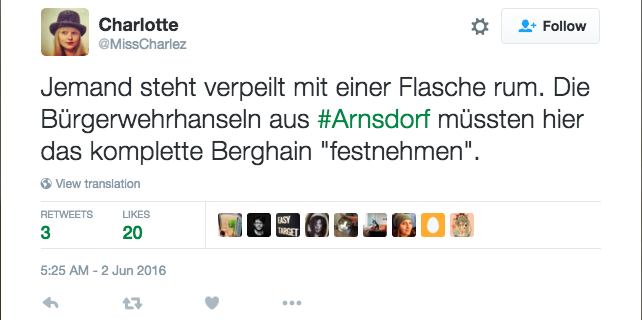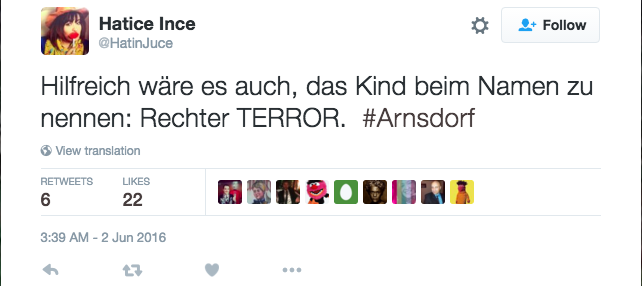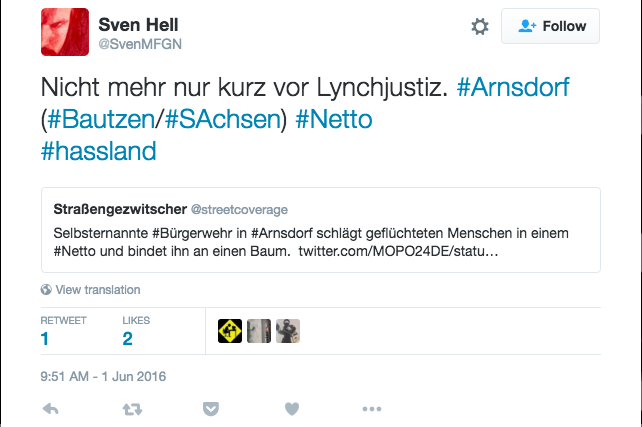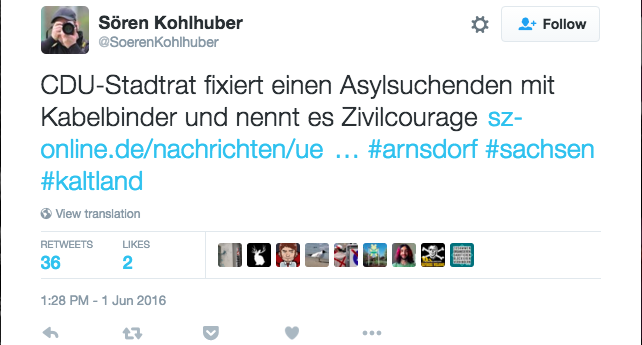 Not everyone, though, is against what happened in Arnsdorf.
Netto posted a statement about the incident on Facebook, writing that "Netto treats its client the same regardless of race, religion, sex or age" and that they're investigating the attacks.