A Local News Station Posted A Fisting Joke On Their Facebook Page
Then they asked their readers if they knew what it meant...
This picture of the famous Monument to Joe Louis sculpture in downtown Detroit was posted on FOX 2 Detroit's Facebook page Tuesday.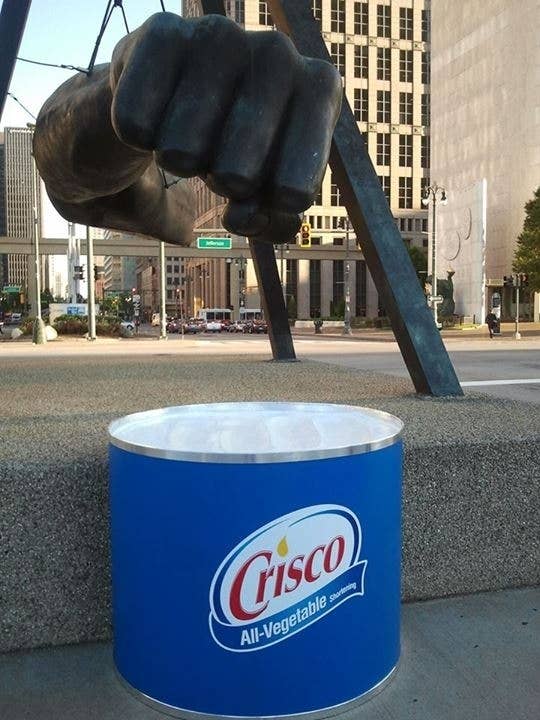 FOX 2's Facebook asked readers if they understood the symbolism behind the addition of the jar of Crisco.
"Local artist Jerry Vile has created something he calls "Vessel of Hope." He hopes it may in someway ease the pain of having the Detroit bankruptcy shoved into our faces. Can anyone explain what this means???"
For those out of the loop, here's the Urban Dictionary definition of a "Crisco Wristwatch":
Readers, however, seemed to be pretty clear on what the sculpture was referencing.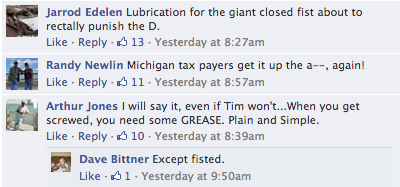 And to FOX 2 Detroit's credit, they did eventually figure out the joke.