A Leaked Video Appears To Show A Vine Star Pressuring A 16-Year-Old Girl Into Oral Sex
UPDATE: Carter Reynolds confirmed on Twitter that it is in fact he and ex-girlfriend Maggie Lindemann in the video.
Carter Reynolds is a 19-year-old Vine star with 4.3 million followers on Vine and 2.9 million followers on Instagram.
He recently broke up with fellow social media star Maggie Lindemann, a 16-year-old from Texas with 924,000 followers on Instagram. Lindemann posted that she broke up with Reynolds because he "makes me feel like shit."
A video surfaced Monday night that appears to show Reynolds attempting to pressure Lindemann into giving him oral sex. The video quickly trended worldwide on Twitter.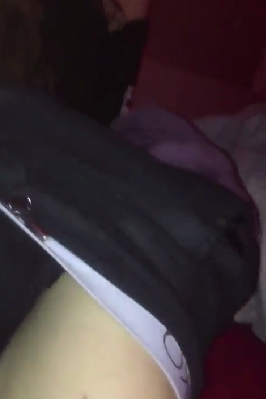 In the video, a male voice from behind the camera repeats, "Do it," as he pulls out his penis. The young woman in the video, thought by fans to be Lindemann, then says that she's uncomfortable.
The young woman: This makes me so uncomfortable.

Person holding the camera: Do it.

The young woman: I'm really uncomfortable.

Person holding the camera: Stop, stop. Just act like [the camera isn't] there.

The young woman: Carter, that's a giant lie.

Person holding the camera: [laughs] Want me to shut the light off?

The young woman: I don't think I can.

Person holding the camera: Want me to shut the light off?

The young woman: I don't think I can.

Person holding the camera: Oh my gosh, Maggie, oh my gosh.
Reynolds didn't address the controversy directly at first, but posted a series of tweets that many believe refer to the leaked video.
Reynolds said that he was advised not to address certain subjects until Tuesday.
Lindemann hasn't directly addressed the possible leak either, only tweeting once on Monday.
Reynolds has also worked with Nash Grier, who became the center of outrage last summer over a video of him saying that only gay people can get HIV.
It's also unclear if the leaked video depicts a crime. The age of consent in Texas is 17, with a minimum age of consent of 14 in a relationship where the other partner is also under 17.
Reynolds tweeted that a statement would be released later in the day on Tueday.
Reynolds released his statement on Twitter, explaining that the video was leaked as result of something hacking into his iCloud account. He wrote that it was a private moment while he and Lindemann were dating and that they moved on from it afterwards.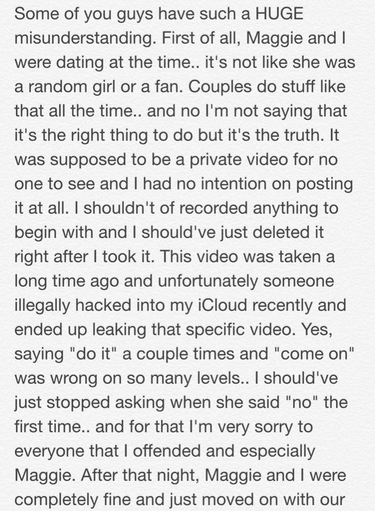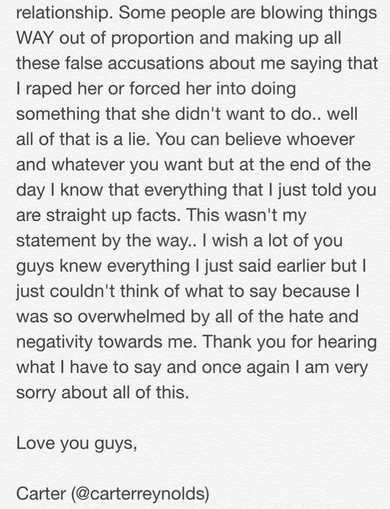 According to her YouTube, Maggie Lindemann is 16. An earlier version of this post stated that she was 17.
You have any information about Carter Reynolds please email Ryan@buzzfeed.com.