A Japanese TV Show Had A Bunch Of Naked Guys Try To Slide Around The Edge Of A Bathtub
WARNING: This post contains some images of a naked dude sliding on the edge of a bathtub.
Earlier this month, a Japanese variety show called Monday Lateshow – Suiyo kara Yofukashi asked a bunch of dudes to try to slide around the rim of a bathtub.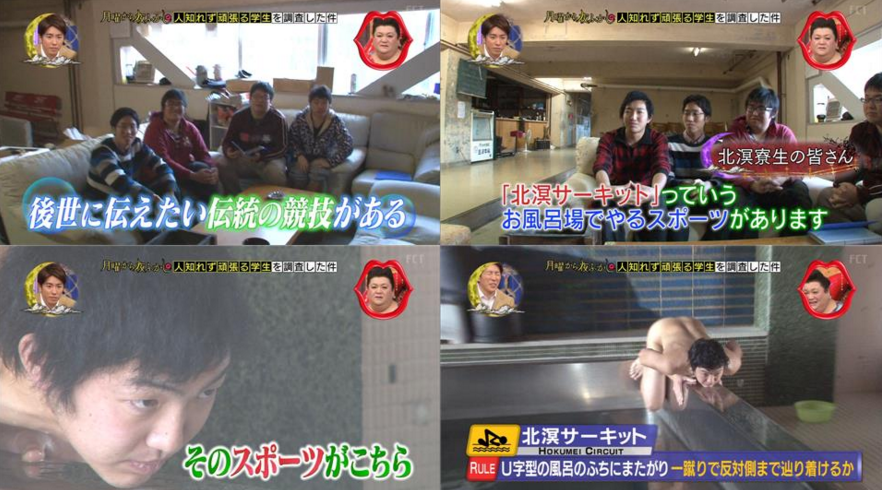 If you're wondering why they're naked, that's just how it's done in Japanese bathhouses.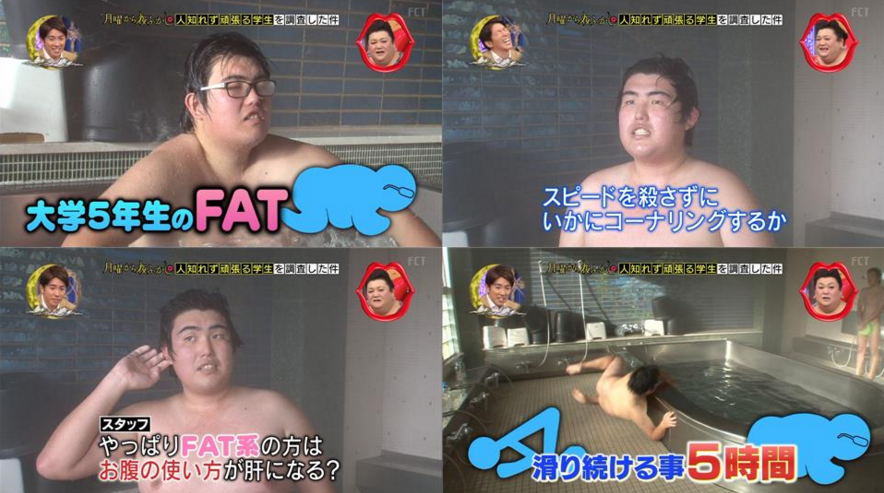 And why were they sliding? As Grapee writes, it was a tradition they used to do in their dorm bathroom:
The group of friends had a tradition in their dormitory bathroom to slide around the edge of the hot bath (naked) and get to the other side. It was a tradition for them to compete in this sport, but with news that their dorm would be shutting down to be replaced with a new one, the TV crew of the Monday Night Late Show visited them to film their desperate attempts to get to the other side. The staff was stuck filming them for hours until they finally caught the majestic moment on film.
None of the guys were able to do it. That is except for one: a bigger dude the show literally labeled "Fat" in a lower third.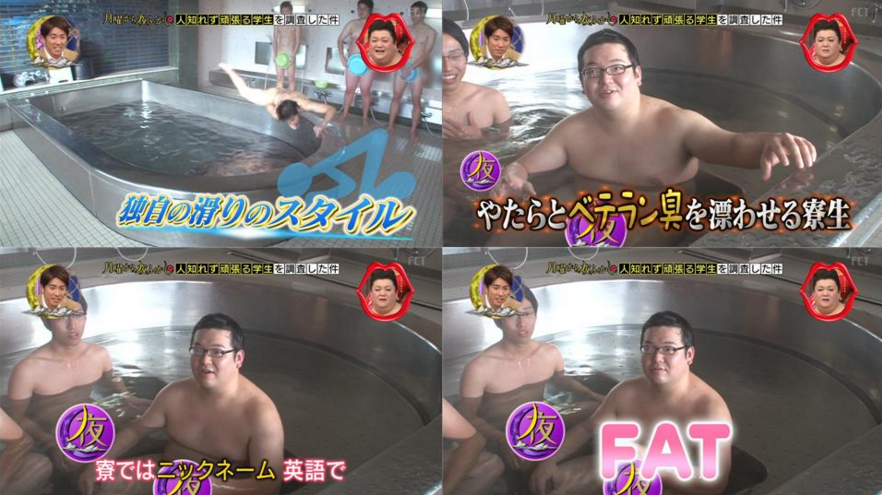 A clip of his amazing bathtub sliding victory on Japanese TV actually went viral, getting thousands of retweets.
Let's break down his technique, shall we?
After getting a good grip, he launches himself from the back of the tub.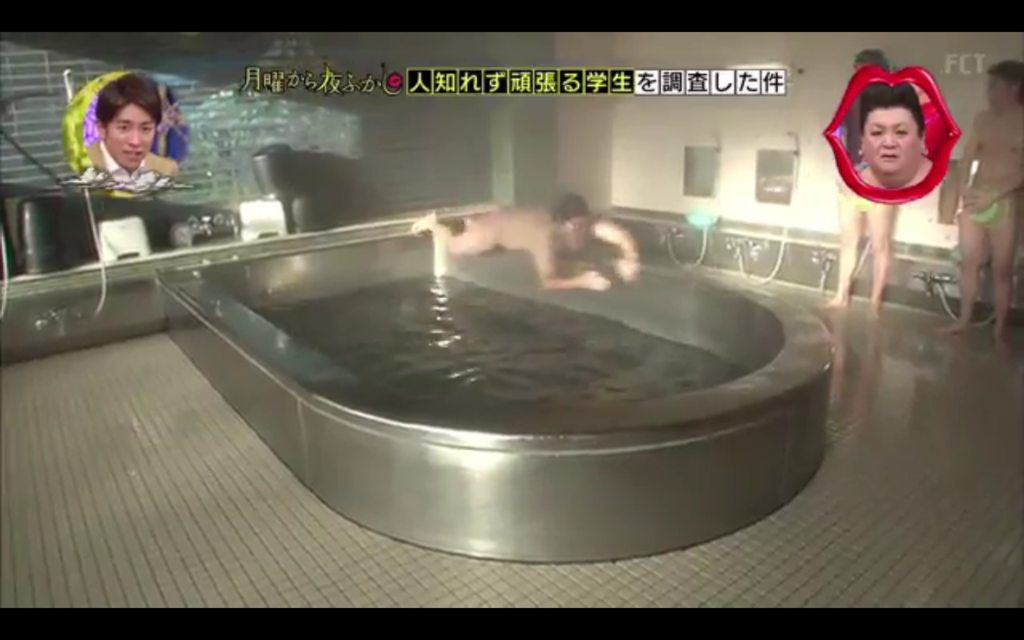 Then he gets a good belly grip around the first turn.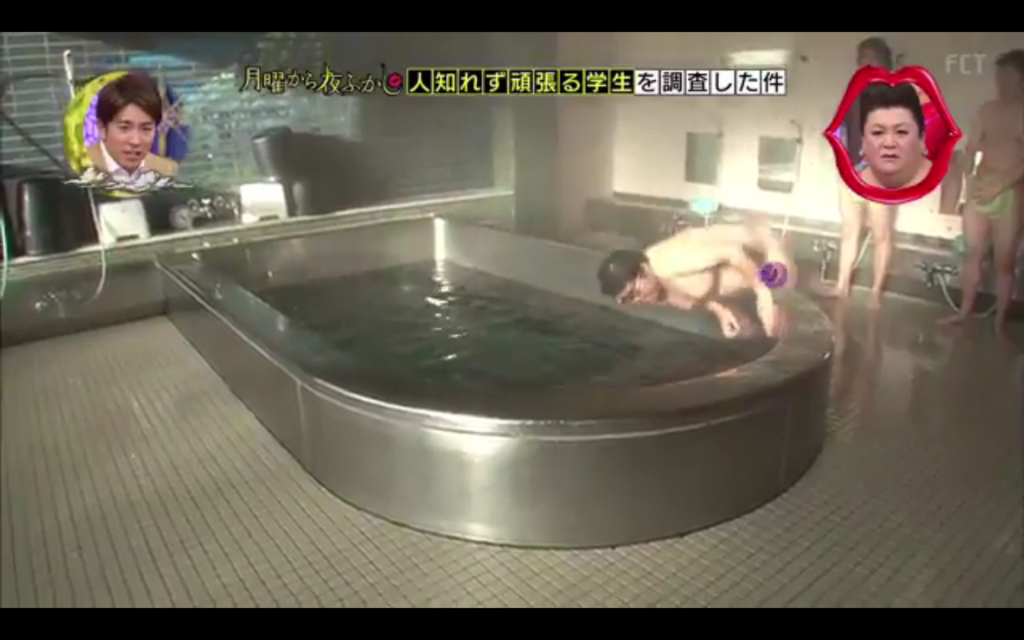 Then he locks his knees as he rounds the main curve of the tub.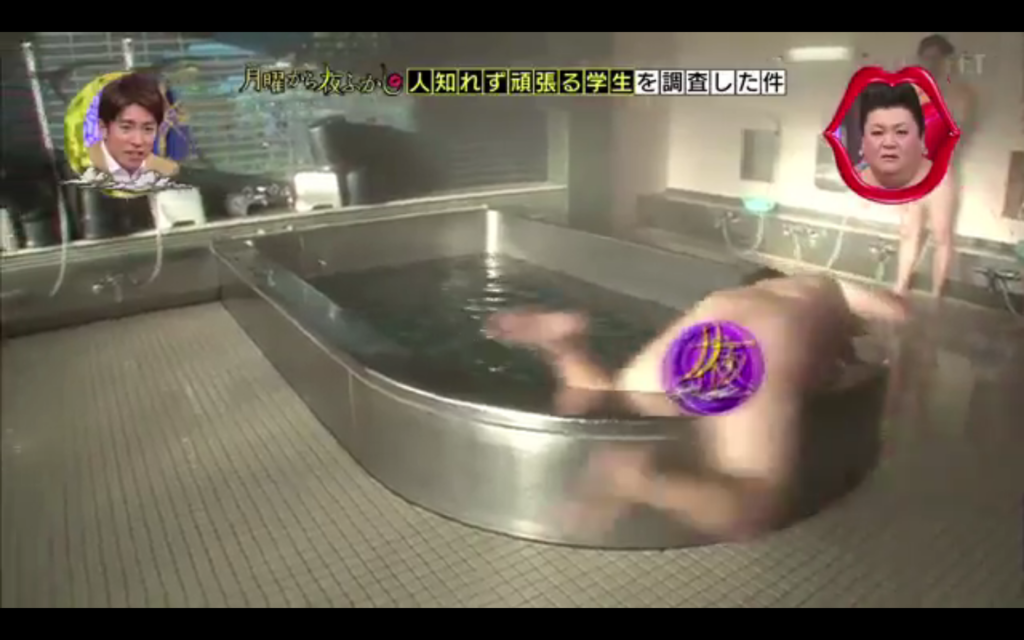 And uUsing his hands, he makes his way around the second turn.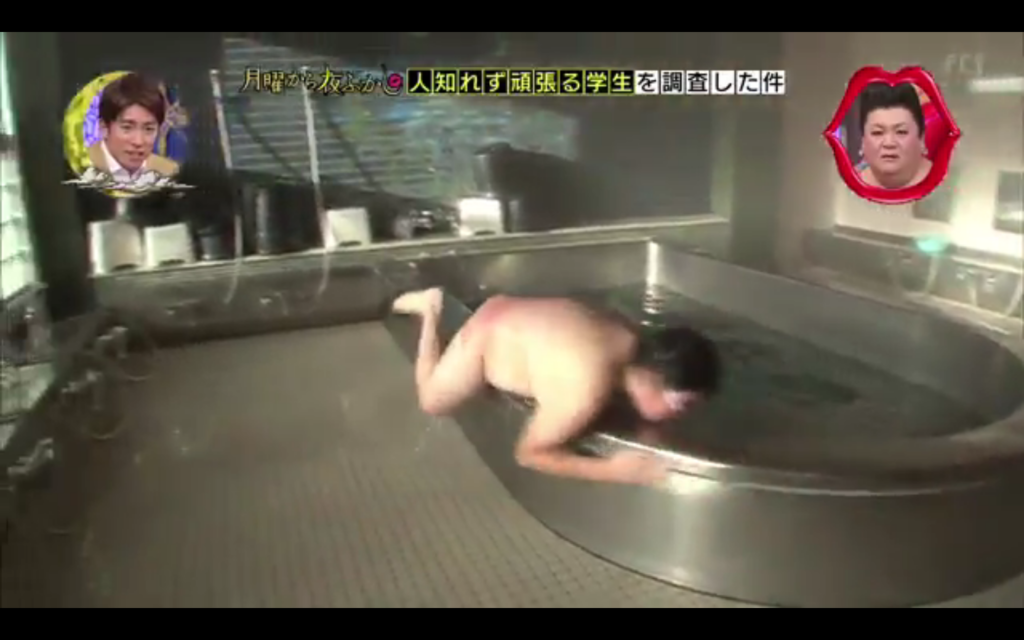 Balancing himself, he makes it to the final few inches.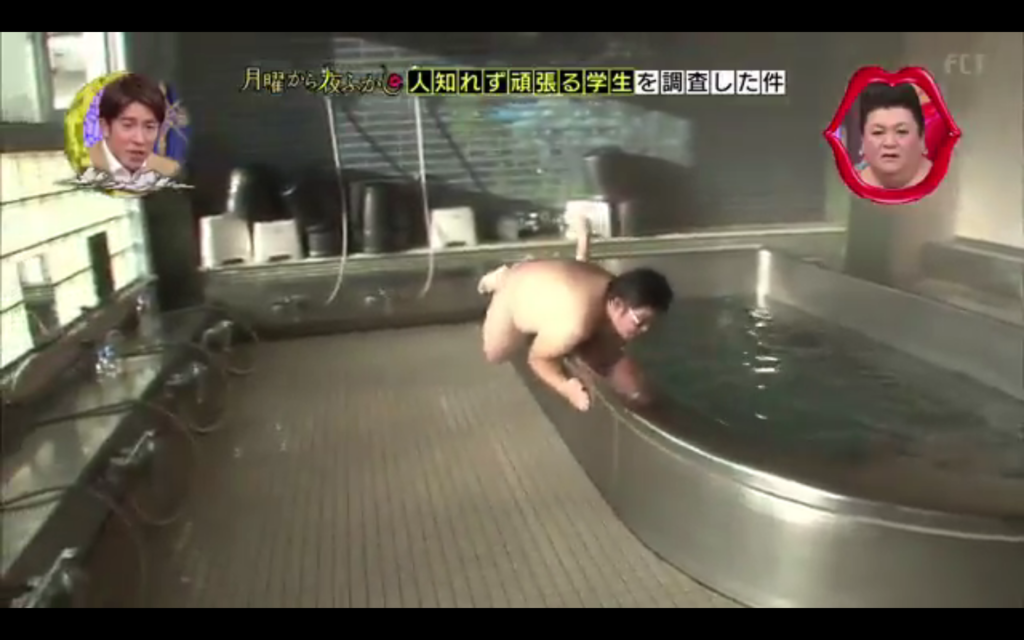 And then his feet touch the back!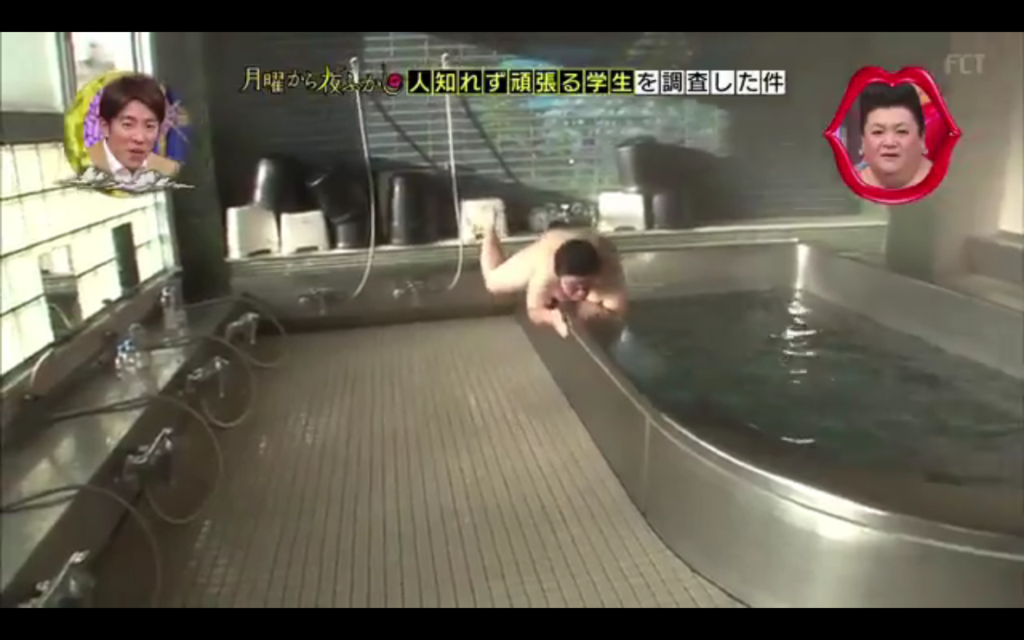 The best part is, it takes him a second to realize he made it.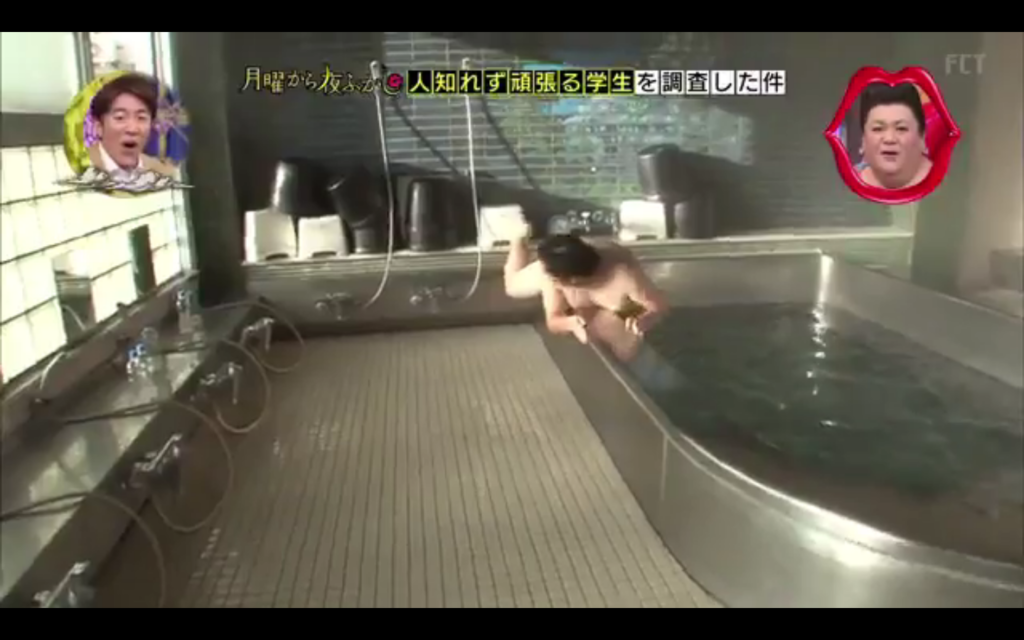 And he completely forgets he's naked.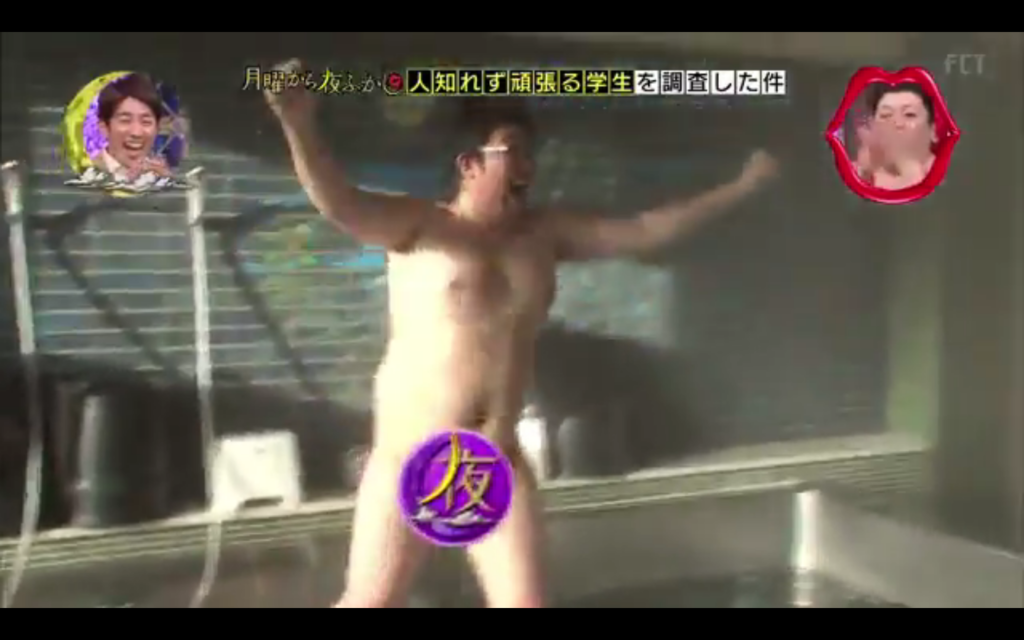 As do his bros.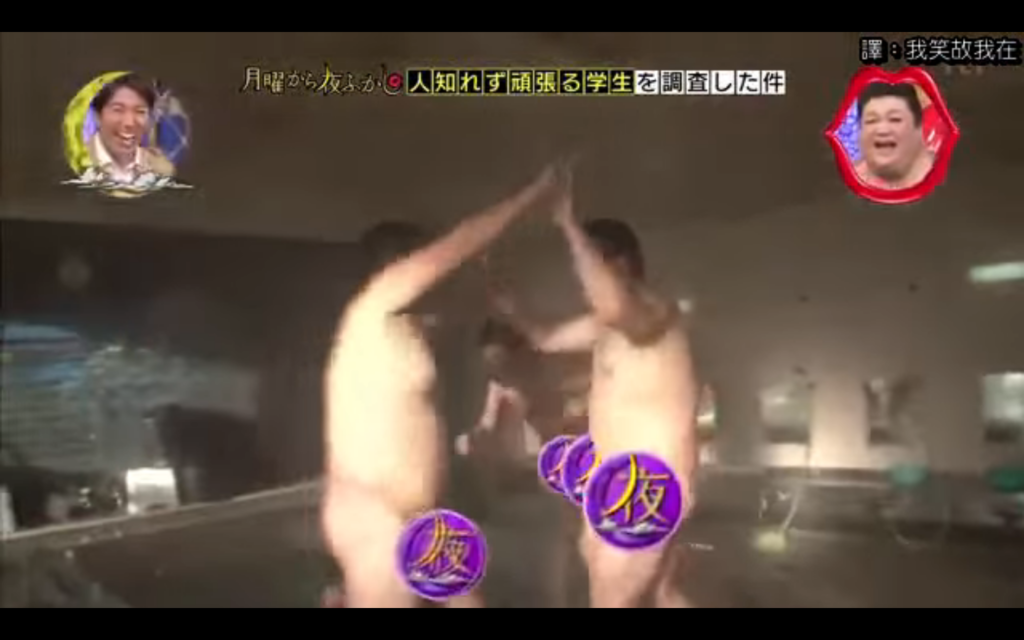 Way to go, naked bathtub guy.