A Dating Site Posted A Facebook Ad With The Photo Of A Teenager That Committed Suicide After Her Rape
The dating site's admin claimed he took her photos without knowing who she was.
This is Rehtaeh Parsons, a 17-year-old from Halifax, Nova Scotia, who hung herself in her family's bathroom after photos of her gang rape were distributed online by classmates.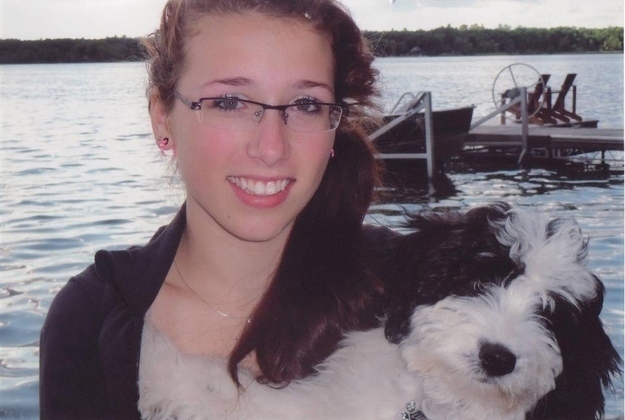 According to multiple users, her photo was being used in a Facebook sidebar ad for a website called ionechat.com.
Multiple photos of her.
The site that ran the ad is no longer online.

However, before the site went down, the admin issued an apology.
The website is no longer working because I shut it down, I feel so guilty when I think of it and I don't want to run it anymore, it's just a simple site with 2 pages that I use to promote dating offer to make some money. I did not expect it to cause serious consequences. I feel very sorry for my mistake.I'm so stressed right now so I can't talk anymore.
Media reports on Tuesday inaccurately said that the Facebook ads were a result of Facebook's system of "social context" advertising. This allows advertisers to use real people's photographs in ads delivered to their friends. For example, if a person named Mary likes a TV show, her friends may see an ad telling them about it; it's an attempt by Facebook to personalize the ad. However, spokesperson Meg Sinclair said in an interview that this was not an example of a Sponsored Story or Social Context ad.
Talking to the BBC, Facebook went on to apologize for the incident, calling it a "a gross violation of their ad policies"
XOJane ran an editorial from Rehtaeh's family Wednesday titled "A Company Stole A Picture Of My Daughter Rehtaeh Parson, Who Committed Suicide After Rape, And Used It In A Dating Ad On Facebook."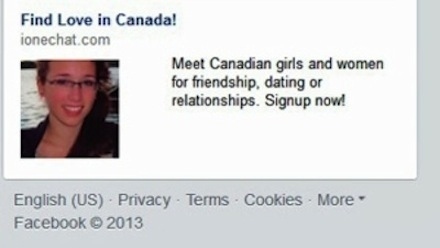 It is disgusting that even in death, my daughter's image is still being exploited. When I see these violations, whether it be the singles ad stealing Rehtaeh's photos -- or the people who contact me and to say negative things such as she should not have been drinking, she was a troubled teen, she was in the wrong crowd -- I sit back and reflect on the reality of who Rehtaeh truly was. Then I think: So what if someone is a troubled teen or was drinking -- as if their behavior or emotional state somehow give permission for others to abuse them.