Things Spiraled Out Of Control After This College Student Tried To Find His Missing Bike Helmet
Things escalated VERY quickly.
Earlier this month, a student put up a flyer on a pole at Veracruzana University's engineering school in Xalapa, Mexico, saying that he had lost his "Fox" brand bike helmet.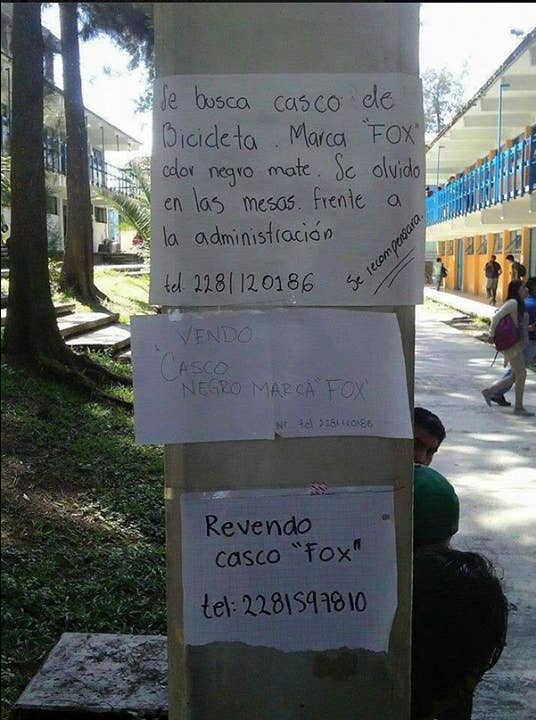 On the search for a dark black "FOX" brand bicycle helmet. It was forgotten at the tables in front of the administration. You'll be rewarded.
Immediately, signs went up on the same pole offering to sell a black Fox helmet and resell a Fox helmet.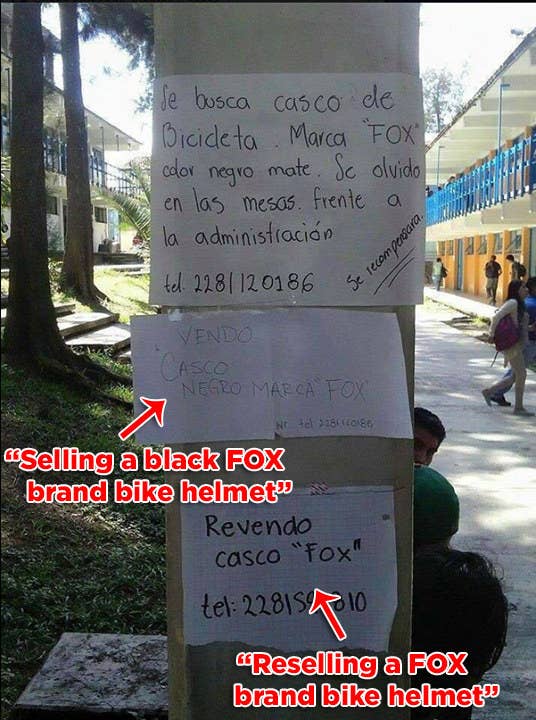 Then a few more signs went up...
And then a few MORE signs went up.
And then prayer candles and rosaries appeared.
Signs began covering the walkway. Students started sharing their grief about the missing helmet in memes and personal messages.
Posters went up on the walls of the school with hashtags like #UnitedByTheHelmet and #WeAreAllFOX.
This kid is playing an accordion tribute at the helmet shrine.
People started sharing on Facebook the WhatsApp messages they were sending to helmet guy.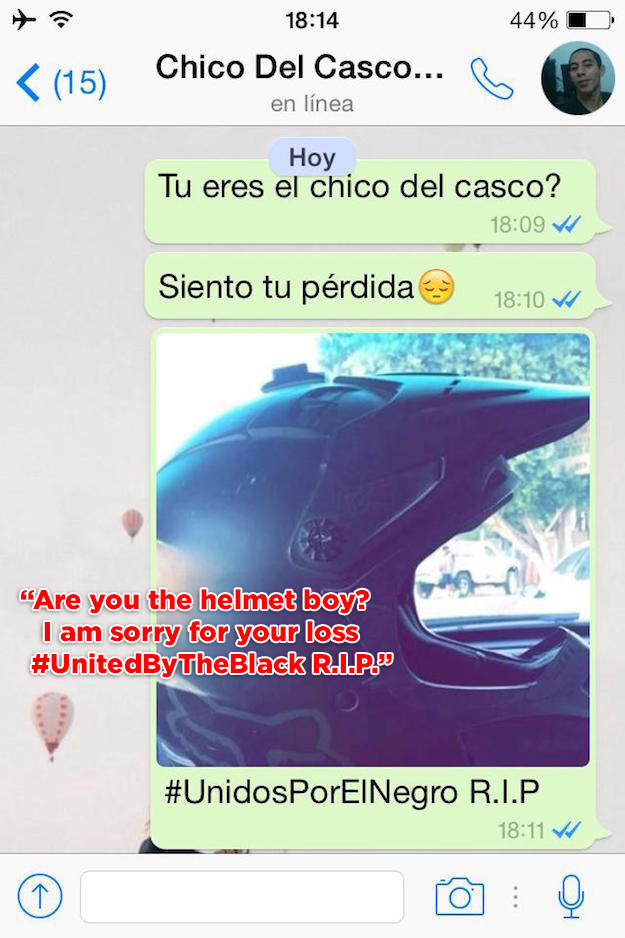 People from all over Mexico were sharing their support and letting helmet guy know that their prayers were with him in this time of need.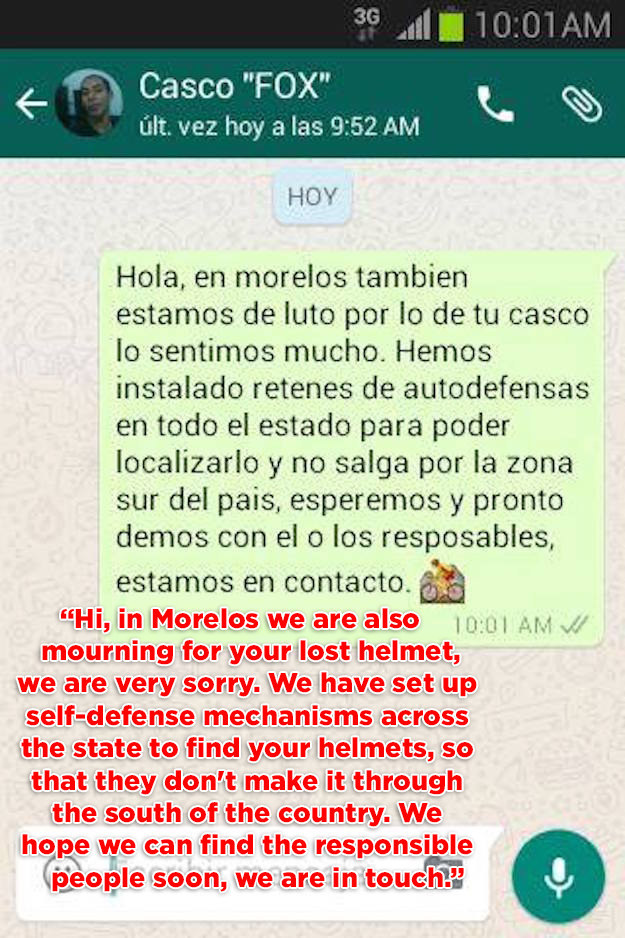 The missing helmet became a symbol of national unity.
#UnityForTheHelmet #WeAreAllFOX What unites Mexicans:-Partying-Lending each other money-Not going to class-The loss of the FOX helmet
News of helmet guy's missing helmet spread far and wide and there have been prayer circles and vigils happening at the helmet shrine for over a week now.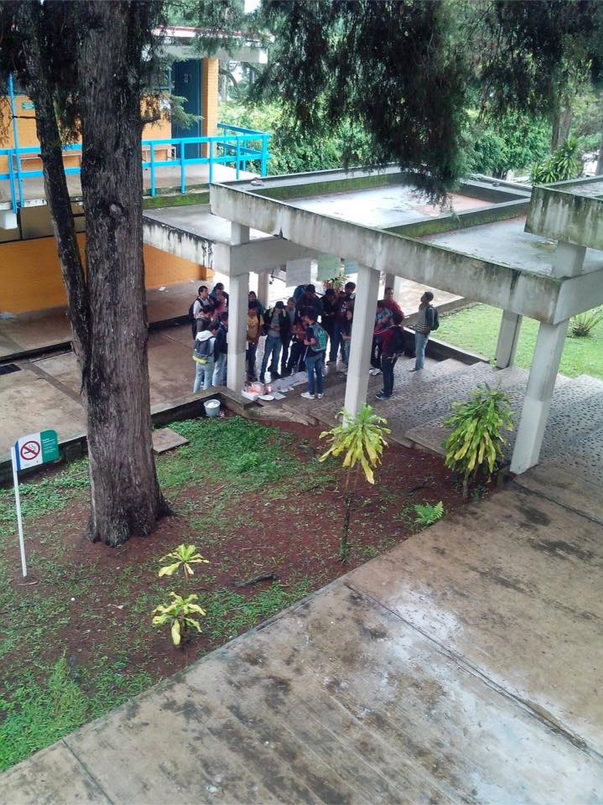 The missing helmet has become such a big deal that Facebook users started demanding that Mexico's president create a special team to recover the helmet.

We demand that [Mexican President] Enrique Peña Nieto creates a special commission to recover the helmet... wasn't it that only fruit and geese disappeared in #Veracruz? #HelmetYouHurtMe
"We are not complete, we lack a helmet."
#BlackWasTaken#WeWantBlack#FOXhelmet
Missing 44 😢😢 return to #FOXhelmet
Unfortunately, as of press time, there have been no updates on the status of the helmet.
Mexico waits with bated breath for news of their lost bike helmet. Godspeed. 🇲🇽🇲🇽🇲🇽