This is a "bikini bridge":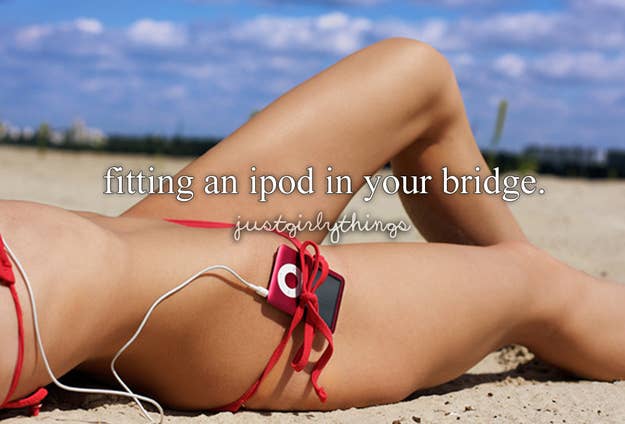 On Sunday, a 4chan user came up with the idea of creating a viral hoax around the idea of a "Bikini Bridge," which is when a woman's hip bones lift up the front of her bikini.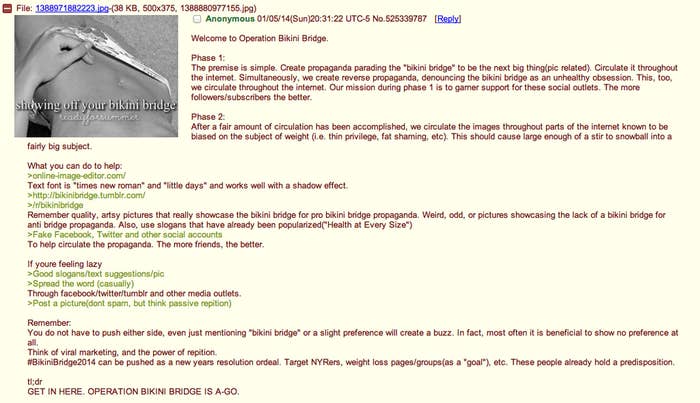 Phase 1:The premise is simple. Create propaganda parading the "bikini bridge" to be the best big thing... Circulate it throughout the Internet. Simultaneously, we create reverse propaganda, denouncing the bikini bridge as an unhealthy obsession. This, too, we circulate through the Internet. Our mission during phase 1 is to garner support for these social outlets. The more followers/subscribers the better.Phase 2:After a fair amount of circulation has been accomplished, we circulate the images throughout parts of the Internet know to be biased on the subject of weight (i.e. thin privilege, fat shaming, etc.). This should cause large enough of a stir to snowball into a fairly big subject.
They created fake screenshots of celebrities tweeting about the bikini bridges.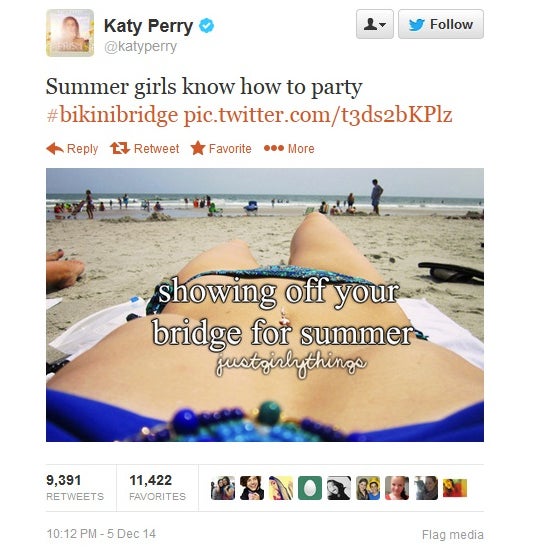 They also used the unmoderated community section of BuzzFeed to create a now-deleted list about how great bikini bridges are.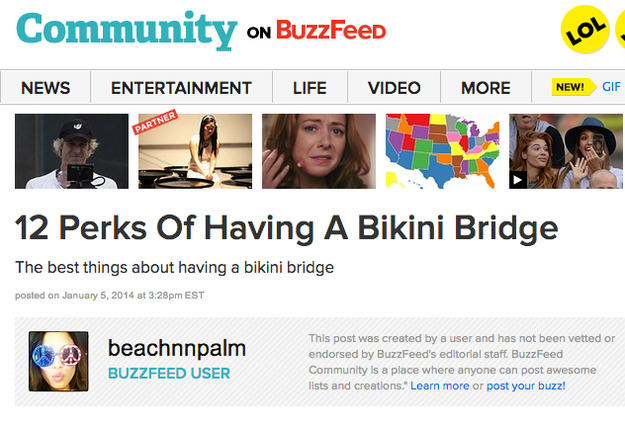 They also made a CNN iReport page about it (also deleted).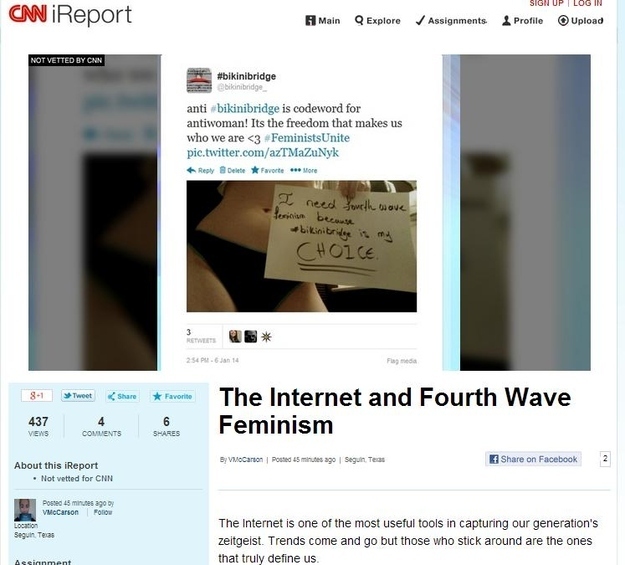 On Monday, The Daily Dot debunked the hoax while it was still relatively small. It had only been tweeted around 2,000 times in 24 hours.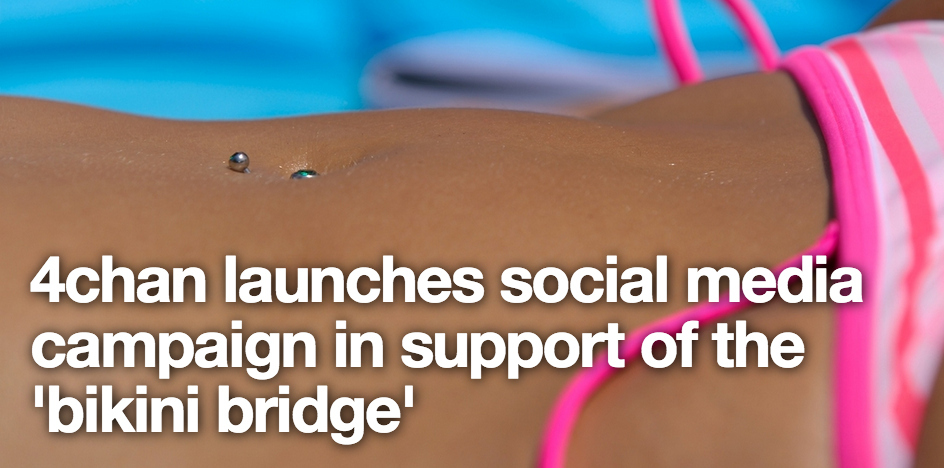 Buzzfeed has also posted an article entitled '12 perks of having a bikini bridge' with reasons such as 'it is the ultimate beach accessory', 'Harry Styles will be 857 per cent more attracted to you' and 'you and your girls will become the talk of the town'.As a result, in just 24 hours, #bikinibridge and #bikinibridge2014 was tweeted more than 2,400 times, with Harry Styles's endorsement - which has seen been deleted - receiving 115,359 favourites.
Regardless of whether or not this 'trend' is a hoax, however, it's important to note how incredibly f'ing plausible it sounds. And that it has resulted in the perpetuation of stereotypes–such as in that BuzzFeed article I linked to above–that thinness is inherently indicative of healthiness, that bikinis are for thin women, and that you're more lovable if you're thinner.
On Twitter, images of women's stomachs are flooding the tag by the thousands.



At the same time over the weekend when "pro-bikini bridge" accounts were springing up, accounts that were likely also part of the hoax started attacking the idea of the bikini bridge.



Unfortunately, at this point, it's completely unclear who is in on it, who is sharing it because of the hoax, and who genuinely thinks it's a trend.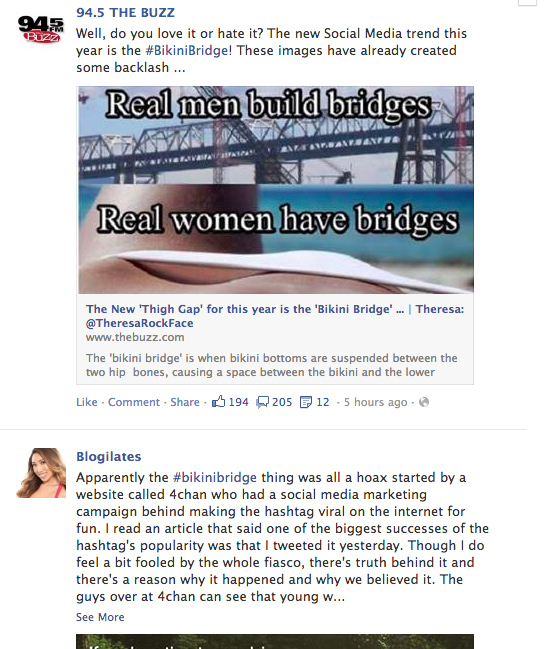 For what it's worth, the term itself has been around since 2009.