A Bullied 15-Year-Old, Who Shot Himself After His First Day Of School, Wrote About It First On Google Plus
Bart Palosz spent his summer posting troubling statues on his Google Plus page. He took his own life Tuesday.
Tuesday night, 15-year-old Bartlomiej "Bart" Palosz shot himself with a family-owned shotgun. He had just finished his first day of school.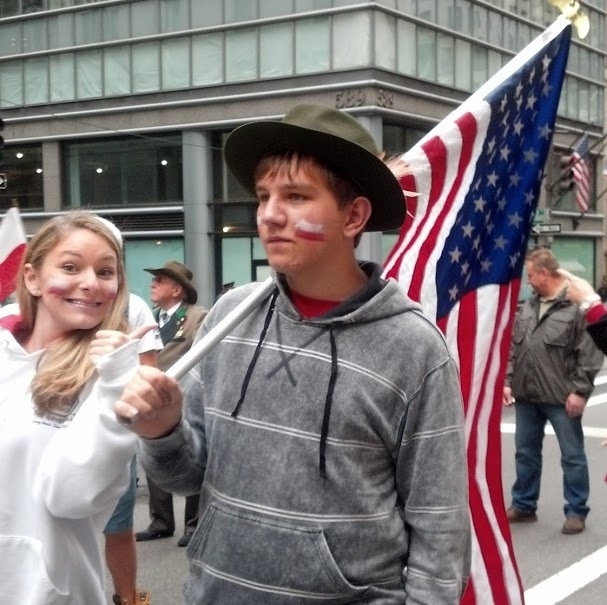 Bart had a regularly updated Google Plus page that tells the story of a very depressed and troubled teenager.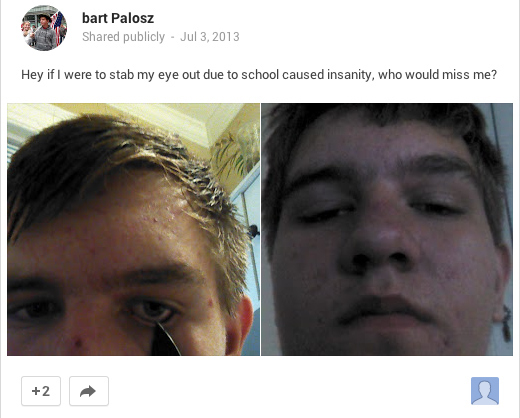 Lisa Johnson, whose son was a close friend of Bart's, told The Greenwich Time that Bart was a sweet, but awkward kid.
"He always was kind of awkward in his body and kind of clumsy and how he carried himself… He didn't exude confidence but he was a total sweetheart of a guy. But kids never appreciated that… He was really polite and one of those people who always said `What can I do to help you?'"
A few days before his suicide Bart asked his Google Plus friends to play this song at his funeral.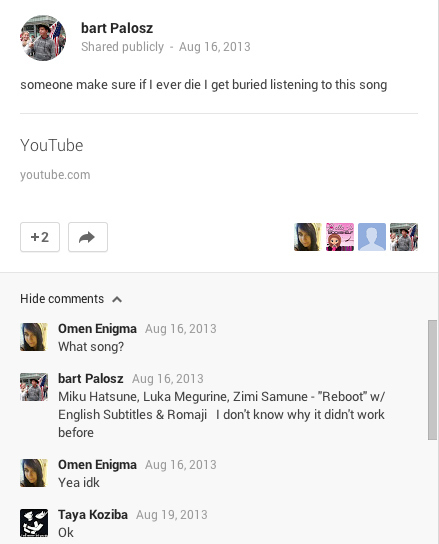 Bart's troubling updates go back to over the summer, however, when he began posting troubling updates about a 12-gauge shotgun he apparently had access to.
Greenwhich High School has brought in mental health counselors to help students cope with the loss.
Greenwich First Selectman Peter Tesei told ABC that "No words can express the pain that the family and the community feels."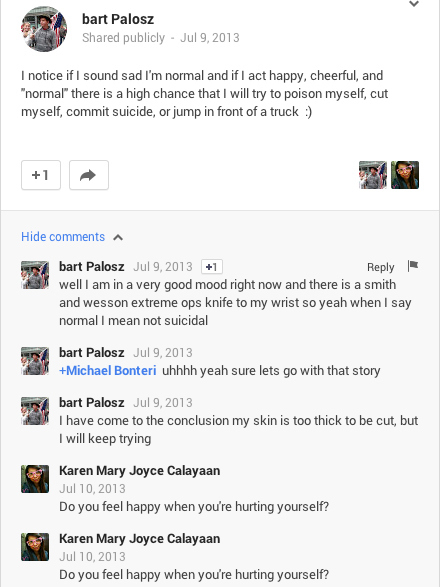 Members of the community are now discussing Bart's social media use leading up to his suicide.
Bart first posted about taking his own life in June.