This is April Sims. She was recently fired from her job as a 911 operator after her coworkers discovered a slew of racist comments on her Facebook.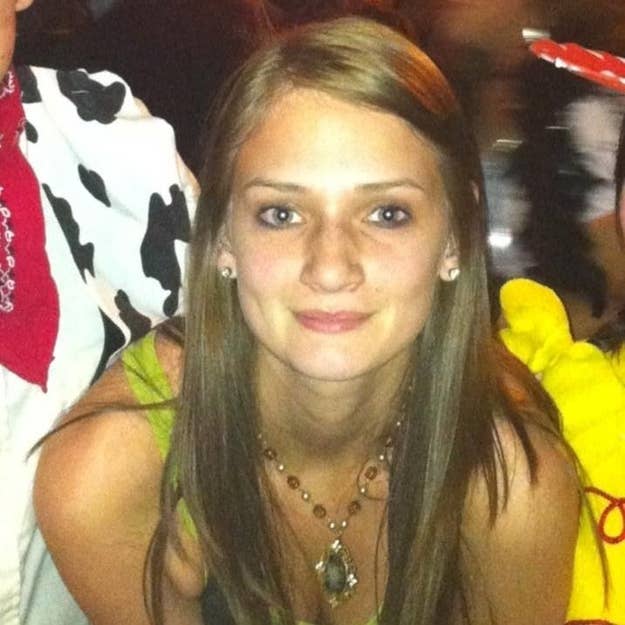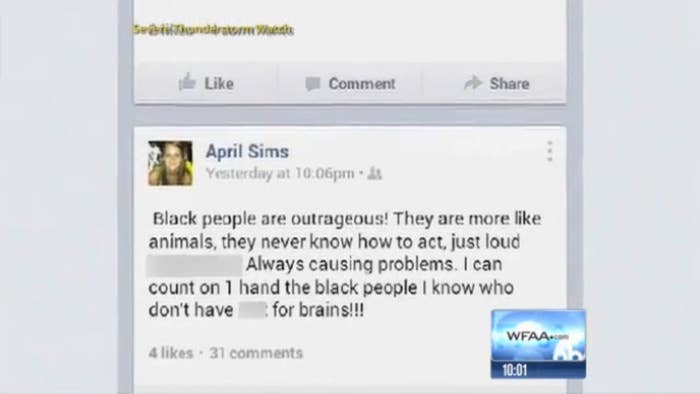 The Dallas Observer has a list of all of her racist remarks:
I'm a very easygoing person and I will give the shirt off my back to help others, but when call after call are black people fighting and screaming and hitting each other and they want to yell at me and treat me like shit.
You want to call 911 cause your boyfriend put his hand on you and you want to press charges when you don't even know his real name? Sure let's a make a police report for Dino, that is his street name.
Black people are outrageous! They are more like animals, they never know how to act ... Always causing problems.
The Dallas Police Department announced Sims' termination on Facebook on Wednesday.
City Councilman Dwaine Caraway called Sims' behavior an embarrassment.
When asked about her comments, Sims told reporters "I stand by every word I said. And do not apologize."