5 People The Internet Was Obsessed With Who Aren't Boston Bombing Suspects
Now that the FBI have photos of their two main suspects, we can sort through the five people Reddit and 4chan were convinced had something to do with Monday's bombing.
1.
The Running Man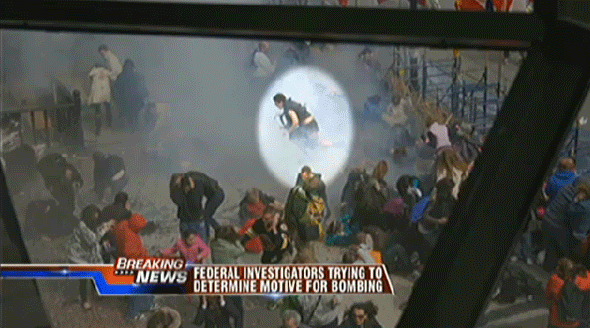 Why was he a suspect:
He was running away from the scene of the explosion. Also, The Daily Mail picked up the theory.


Amateur pictures taken by someone in a nearby office building may show the man responsible running away from the scene - though this is only speculation.

'I went to the window and I was looking in the direction of the finish line. I saw simultaneously a runner go down, a huge explosion, and then a deafening roar,' Benjamin Thorndike said. 'I had my camera in my hand, and I just pushed the rapid-shutter button down and just took 25 pictures over the course of what felt like a long time, but I think it was only 15 or 20 seconds.'

2.
Roof Guy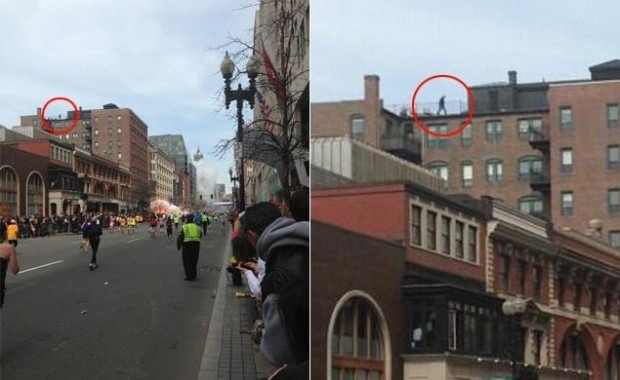 The photo was easily shareable and spread very quickly Monday afternoon on Twitter and Instagram.
The Bag Men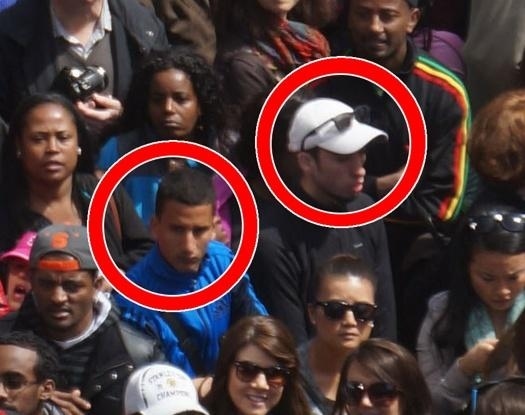 The New York Post, Thursday morning, outed them as suspects.
From The New York Post article targeting the two men:


Investigators probing the deadly Boston Marathon bombings are circulating photos of two men spotted chatting near the packed finish line, The Post has learned.

In the photos being distributed by law-enforcement officials among themselves, one of the men is carrying a blue duffel bag. The other is wearing a black backpack in the first photo, taken at 10:53 a.m., but it is not visible in the second, taken at 12:30 p.m.

3.
Blue Robe Guy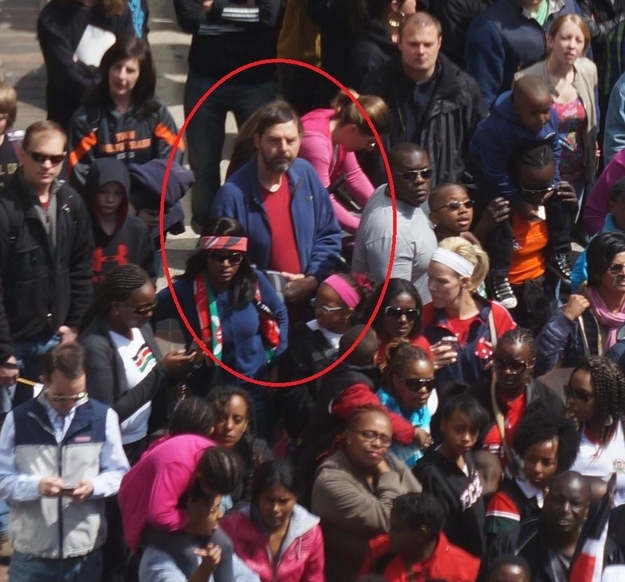 His backpack appeared to be a match for one of the backpacks found at the scene of the explosion.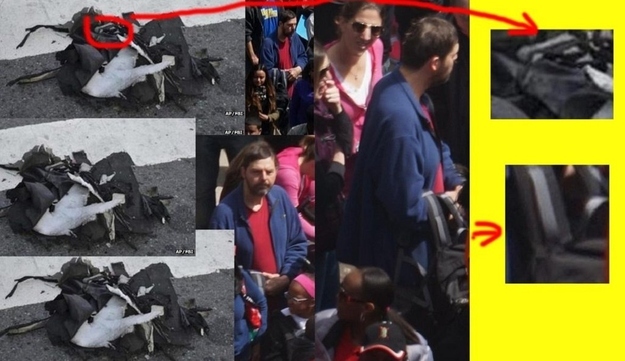 4.
White Hat, Gray Hoodie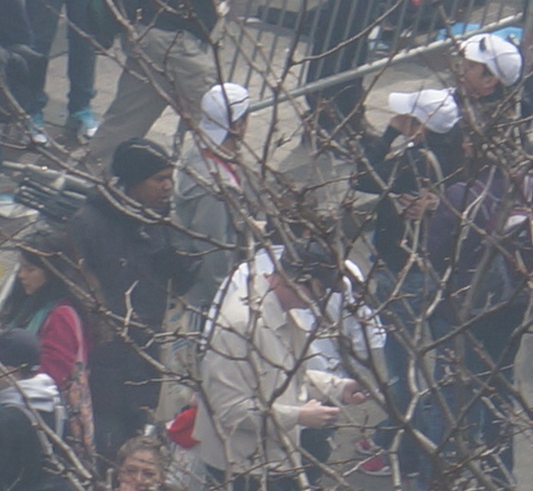 Most likely this was a misinterpretation of early rumors of a suspect in "a white hat."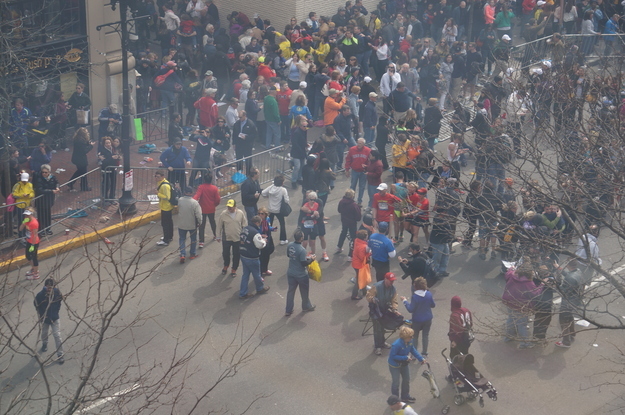 5.
The Two Men With Backpacks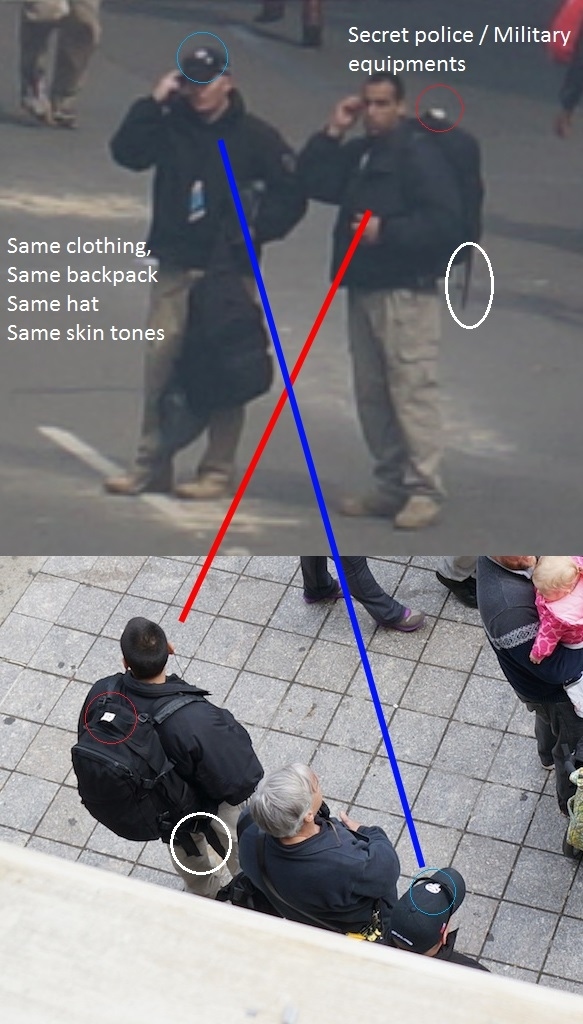 As for why these two men were suspicious, this one is a bit involved: