More Than 35 People Injured By Natural Gas Explosion In Prague
An explosion tore through the tourist section of Prague Monday. Authorities fear some people may still be trapped under rubble. NSFW images.
A natural gas explosion ripped open an office building in Prague Monday, injuring at least 35 people.
The blast happened around 10 a.m. and sent a shockwave through the Old Town section of the city. There are concerns that people may be trapped under the rubble.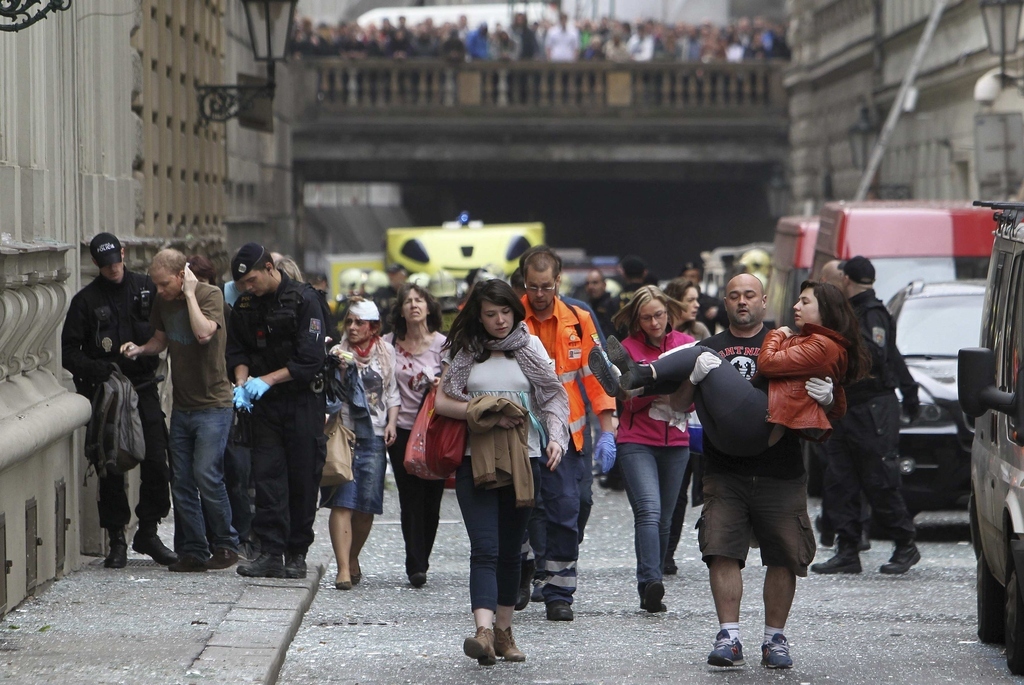 The explosion happened in a densely populated section of the city, one heavily trafficked by tourists.
Windows hundreds of meters from the blast were shattered by the shockwave of the blast, including several 19th-century landmarks.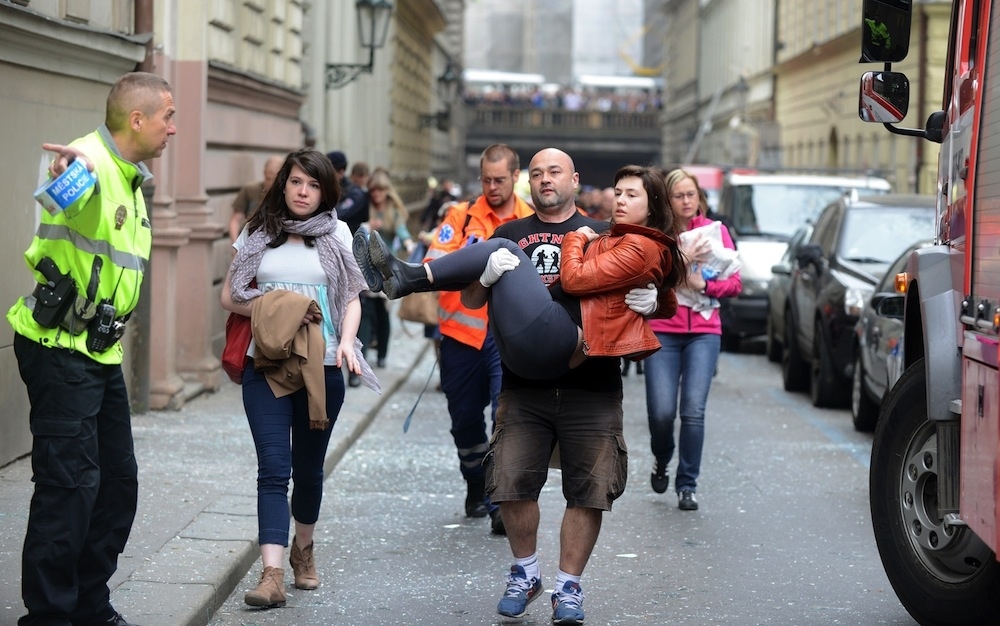 Students from the The Faculty of Social Sciences of Prague's Charles University and the Film and TV School of the Academy of Sciences of Performing Arts, both located next door to where the explosion happened, had to be evacuated.
The Prime Minister of the Czech Republic released a statement saying he was "deeply affected by the tragedy of the gas explosion."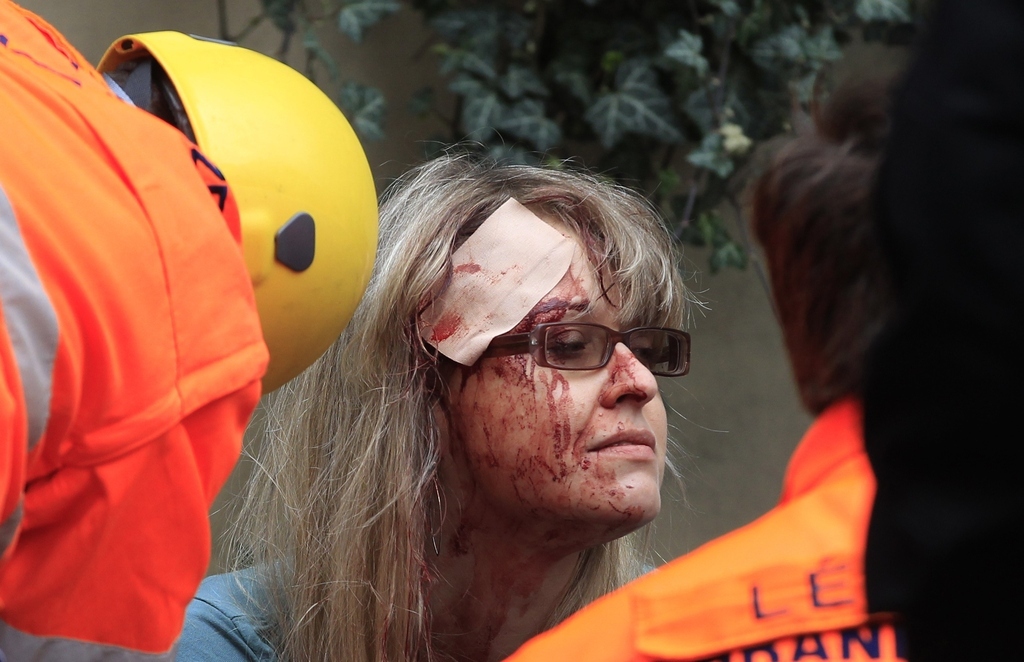 Last year, Prague was visited by 5.4 million tourists.