33 High School Students Suspended For Twerking
More lives ruined by twerking! When will the madness stop?!
Dozens of teenage girls from Scripps Ranch High School in San Diego were suspended for making a "twerk team video."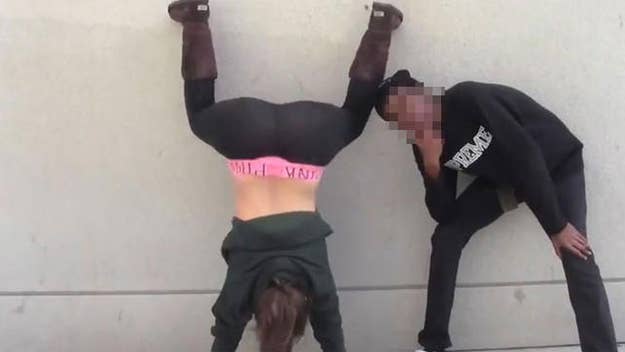 In the video, thirty-two students danced outside class during 6th period. It was then uploaded to YouTube.
The school was furious and suspended all 33 students involved, the 32 twerk team members and a 33rd filming, banning them from prom, and not allowing them to walk during commencement.
Many of the girls involved and their families are outraged, thinking the school's decision was too harsh.
Students must sign a page in the handbook that states: "At Scripps Ranch High school there is zero tolerance for students who cause major disruptions at school or school activities. Any student who causes a major disruption will receive a five (5) day suspension, a possible new school placement and may be arrested."
There is, of course, already a #FreeTheTwerkTeam hashtag. And many students are threatening some kind of twerkathon protest.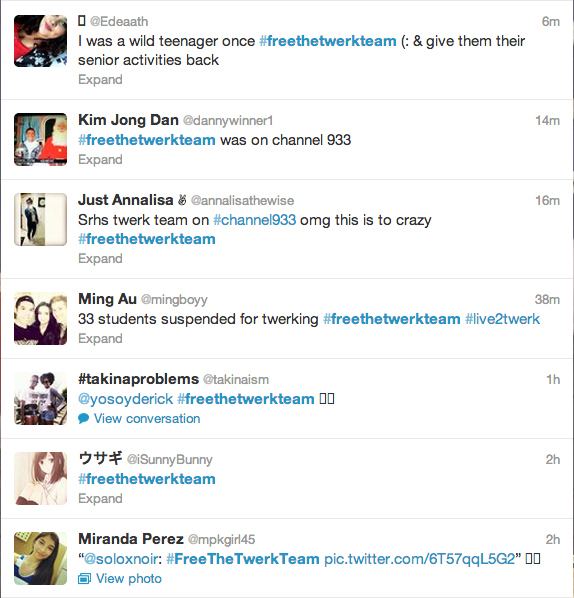 Scripps Ranch High School is standing by their decision, however.