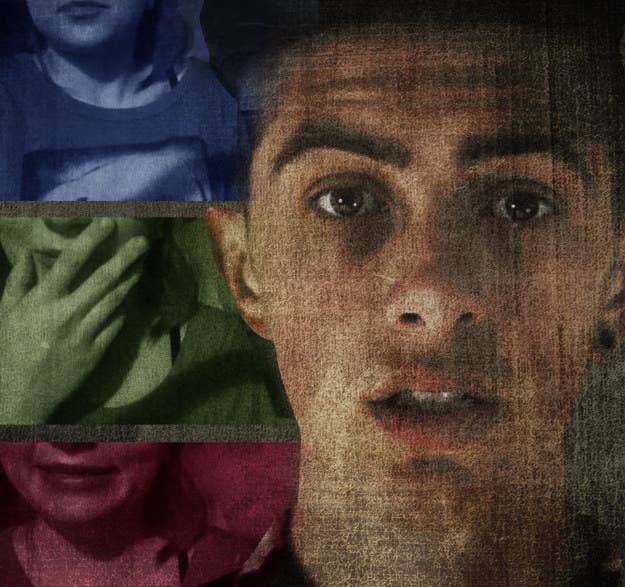 An 18-year-old woman filed an incident report with the Los Angeles Police Department on Thursday alleging the YouTube celebrity Sam Pepper raped her last month. She told BuzzFeed News that she decided to file the police to warn other women that might meet Pepper.
The woman, who asked that her name be withheld, also uploaded a video on Sept. 29 describing the alleged rape, titled "Sam Pepper Doesn't Understand The Word No."
Last week, Pepper, a 25-year-old former U.K. Big Brother contestant, set off an internet firestorm with a prank video that featured him groping and pinching women on the street. Pepper said the video was a "social experiment" to raise awareness of male victims of sexual assault and that the women were in on the stunt.
Since Pepper posted that video, several women have come forward with stories of being inappropriately touched or harassed by Pepper. Last week, Bryony Harris, 19, told BuzzFeed News that Pepper solicited nude photographs of her in 2011 when he was 22 and she was 15. And most recently, a Toronto woman told BuzzFeed News that Pepper raped her in April 2013.
The woman who filed the report on Thursday told BuzzFeed News that she met Pepper at a party on the night of Sept. 5, 2014. Her friends had known Pepper for some time, she said; he had even shared a hotel room with them at one point. "I thought that he was someone definitely trustworthy," she said.
"I've been friends with people in the YouTube-Viner group for a really long time," the woman told BuzzFeed News. She said that two of her friends involved with YouTube and Vine had worked with Pepper in the past on DigiTour, a large annual social media festival that has featured Pepper as a special guest.
The woman said she left the party at about 1:30 a.m., with Pepper and two of his friends, and they drove to the Aroma Cafe on Sunset Boulevard.
She said that she was comfortable leaving the party with Pepper because it wasn't a one-on-one situation. "He seemed like a charming, friendly guy. I was like, Everything seems fine here," she said.
When the group left the Aroma Cafe around 3:30 a.m., the woman said Pepper told her he needed to drop his friends off at their house before driving the woman home. Once she was alone in the car with Pepper, she said, he began to drive in the wrong direction.
"He said something along the lines of, 'I need to get something from my house first,'" she said. "He still seemed really friendly, he didn't seem weird. It didn't seem like I was going to put myself in danger by going there."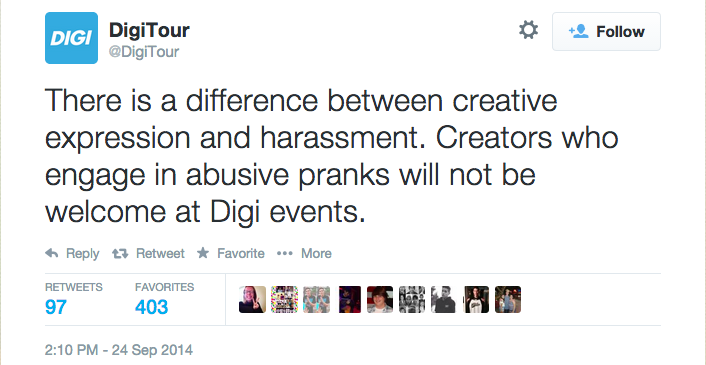 The woman said she and Pepper soon arrived at his apartment building in West Hollywood. When they entered Pepper's unit, no one was home, but the woman said that Pepper's pug puppy greeted them at the door. "He said, 'His name is Sir Chinston.' I asked why and he said, 'It's like Winston, but with chins.'"
The woman said she played with the dog, and Pepper walked into another room. She said she felt strange being alone in a part of the apartment without him and followed him.
When she realized that Pepper had led her into his bedroom, the woman said that he put her at ease by opening up his laptop and asking her to watch YouTube prank videos with him on his bed. "He just made it another really friendly situation where it was not flirting or anything — he was just showing me something," she said.
She said that while they were watching videos on his laptop, he made advances on her that she rejected at first. She said after that he raped her.
"I was just a body to him, I was not a person," she said.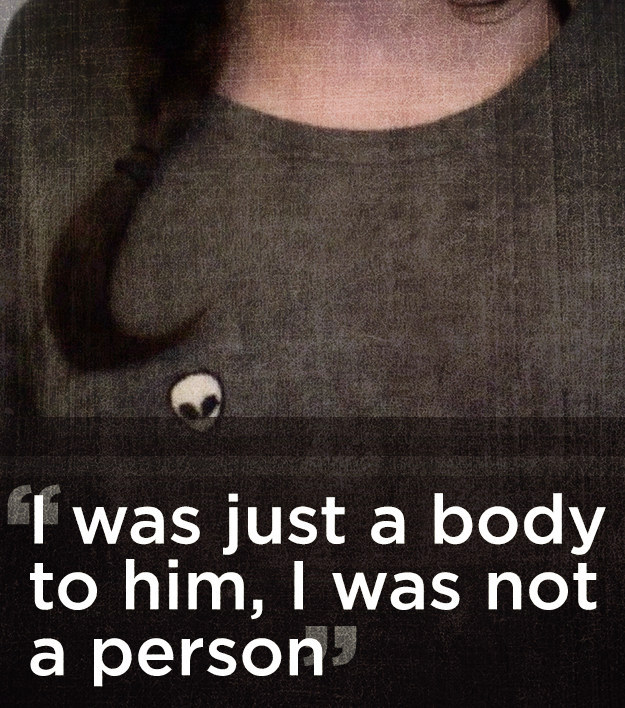 The woman said that after the assault she attempted to call a car on Uber and leave his apartment, but he insisted that she spend the night with him. She said she stayed in his bed, waiting for him to fall asleep, because she was "scared shitless" that he was going to hurt her.
The woman said that she made up her mind to leave a little after 7 a.m. "At some point, I was like, I have to get out of here," she said.
According to an Uber receipt that the woman accusing Pepper gave to BuzzFeed News, she left Pepper's apartment at 7:34 a.m. At 7:52 a.m., Pepper tweeted, "A compromise is an agreement where both people get what neither of them wanted."
She said that on Wednesday, after she had already discussed the incident with BuzzFeed News, Pepper called her and told her not to file a report or speak to the press, threatening legal action against her.
BuzzFeed News reached out to Pepper via email, phone, and text message on Wednesday to confirm the allegations.
A woman claiming to be Pepper's attorney returned the call and threatened legal action if the story was published. One of the email accounts associated with Pepper sent similar threats. Another message claimed his email was "spoofed."
Every woman who has spoken with BuzzFeed News about incidents involving Pepper said they were inspired to come forward after watching a video titled "Sam Pepper: The Real Reveal," which was uploaded just a day after Pepper's controversial prank video went live.
The 19-year-old woman in that video accuses Pepper of raping her in a Los Angeles apartment early in the morning of July 17, 2014. The 15-minute clip quickly went viral on Tumblr and Twitter and as of Thursday night has been viewed over 750,000 times.
The videos are posted under the username "I'm Anonymous." Two accompanying Tumblr posts under the name "anonsurvior111" were posted to "provide more proof" of her accusations.
One post details the alleged rape and clarifies some of the information provided in her video. Another displays screenshots of Kaiser Permanente hospital records showing a Sexual Assault Response Team (SART) exam was conducted the day after the alleged rape occurred.
The woman told BuzzFeed News that she went to Kaiser Permanente Los Angeles Medical Center the day after her alleged rape and received an exam, the records of which she ended up posting on Tumblr. She said she spoke with a detective for the LAPD who filed a formal complaint on her behalf without her knowledge. The detective declined to respond to BuzzFeed's request for comment.
The LAPD never made any contact with Pepper, and the complaint did not result in an arrest, she said. The complaint was rejected by the district attorney's office because the woman was too scared to testify.
"I was too scared to file a police report against a celebrity," she told BuzzFeed News.
In an interview with BuzzFeed News this week, the woman, who is pursuing a career as a musician, said she met Pepper after her shift at a restaurant in Los Angeles. She said the restaurant, which she asked not be named, is frequented by many popular YouTube and Vine personalities.
The woman said she got off work early the night she met Pepper and went outside with her co-worker.
"She's lived in L.A. her whole life, and she's kind of connected to that crowd, the YouTube-Vine crowd," said the woman.
"As I was bringing out my food, the strap on my bra broke and it kind of dipped and made a 'zing' sound and everyone saw it at the table," she said.
She said she ran to the bathroom to see how badly her bra was broken. When she came back, she said Pepper began calling her "Broken Tits" and asking her if he could give her bra a closer inspection.
"In the text you'll see he called me 'Broken Tits.' I don't think he ever really knew my name," she said.
The woman said she exchanged phone numbers with him and they made plans to meet. She said he gave her an address that was approximately 20 minutes away from the restaurant where she worked, according to her GPS.
The address she gave BuzzFeed News matched the address that the woman who filed the report Thursday told police was Pepper's apartment. Google Maps satellite imagery for that address matches images of an apartment complex frequently shown in Pepper's videos.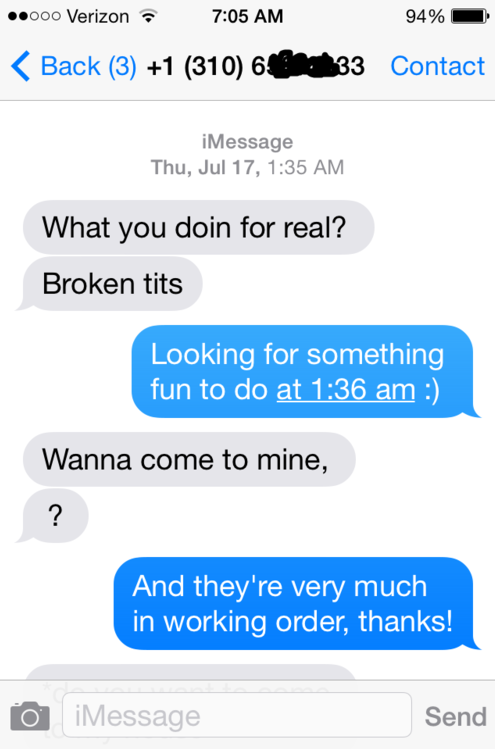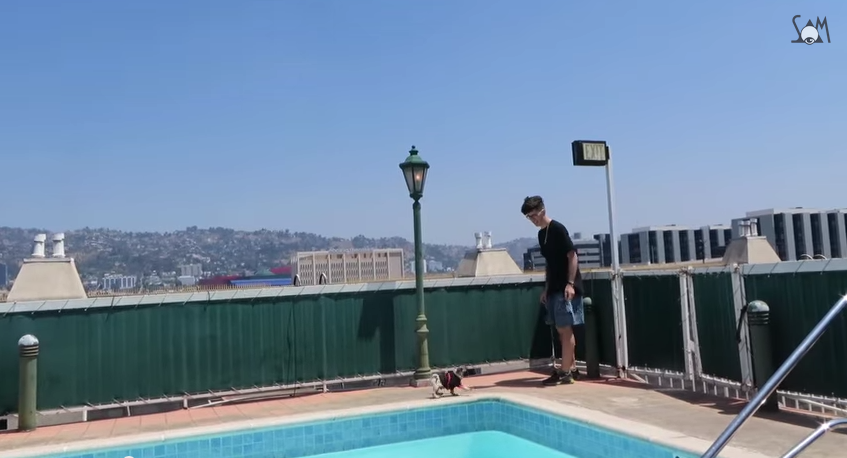 The woman said she left the restaurant, stopped off at home to change her bra, and put on makeup, and then drove to the address Pepper provided. She said she arrived around 2:30 a.m.
She said that when she arrived at Pepper's door he opened the door before she could knock and let her into the apartment. She said Pepper and Sir Chinston were there when she arrived.
After he let her in, Pepper immediately walked away. "Sam just turned and he said, 'I'll be in here when you're ready,'" she said. "And he disappeared down the dark hall."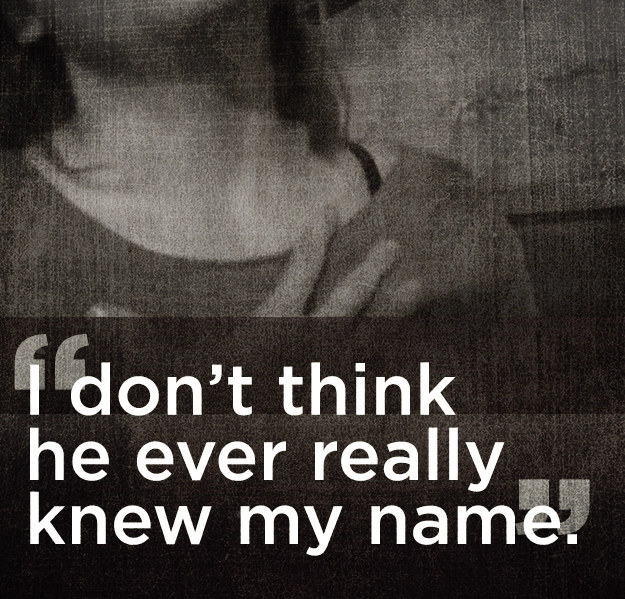 She followed Pepper further into the apartment and said she met him in a bedroom. She said he was lying on the bed and when she entered the room she said he reached out, lifted up her skirt, and began groping her.
The woman said she repeatedly told Pepper she didn't want to have sex with him, but he refused to listen to her, and, she said, raped her.
After leaving Pepper's apartment, the woman contacted the friend who had been working behind the bar when she left. The friend convinced the woman accusing Pepper to return to the restaurant.
"I got her to come into the restaurant at 4:30 a.m. and sit and talk about it. We talked until about 8 a.m.," the woman's friend said. "I could tell she was really upset and shaken up and scared. You could see it in her face. Her voice was trembling and she was sort of crying. She seemed like she was in shock."
Later that morning, the woman called her father and told him what had happened. He told her not to file charges against Pepper because it might hurt her career. "He told me I was stupid and that this was all my fault," she said. "I really trusted my dad on that. I stayed silent."
Contact the reporters: ryan@buzzfeed.com, ellie.hall@buzzfeed.com
Sam Pepper tweeted a statement on Friday, which states that he has not been arrested or contacted by any law enforcement agency. In the statement, he also denies any and all accusations against him.