17 Incredible Photos Of Moore, Okla., Immediately After A Deadly Tornado Devastated The Town And A Year Later
The tornado that ripped through Moore, Okla., last year killed 24 people and injured scores of others. A year later, the community is still picking up the pieces.
1.
Last May, a mile-and-a-half-wide tornado with winds moving faster than 200 mph hit Moore, Okla., and obliterated everything in its path.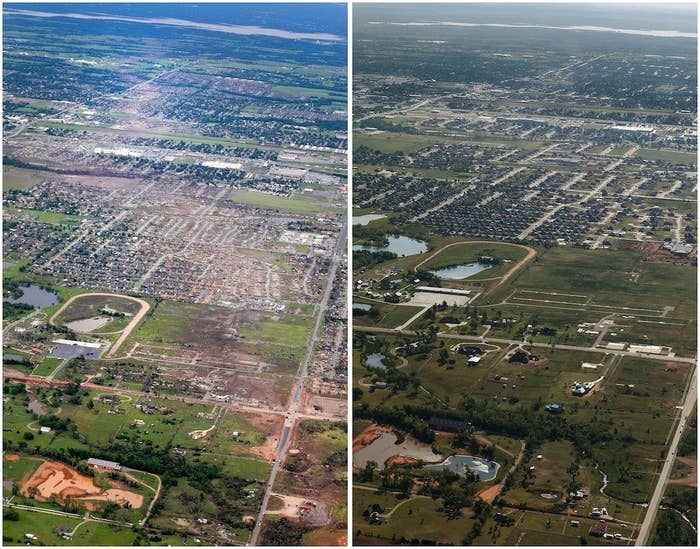 2.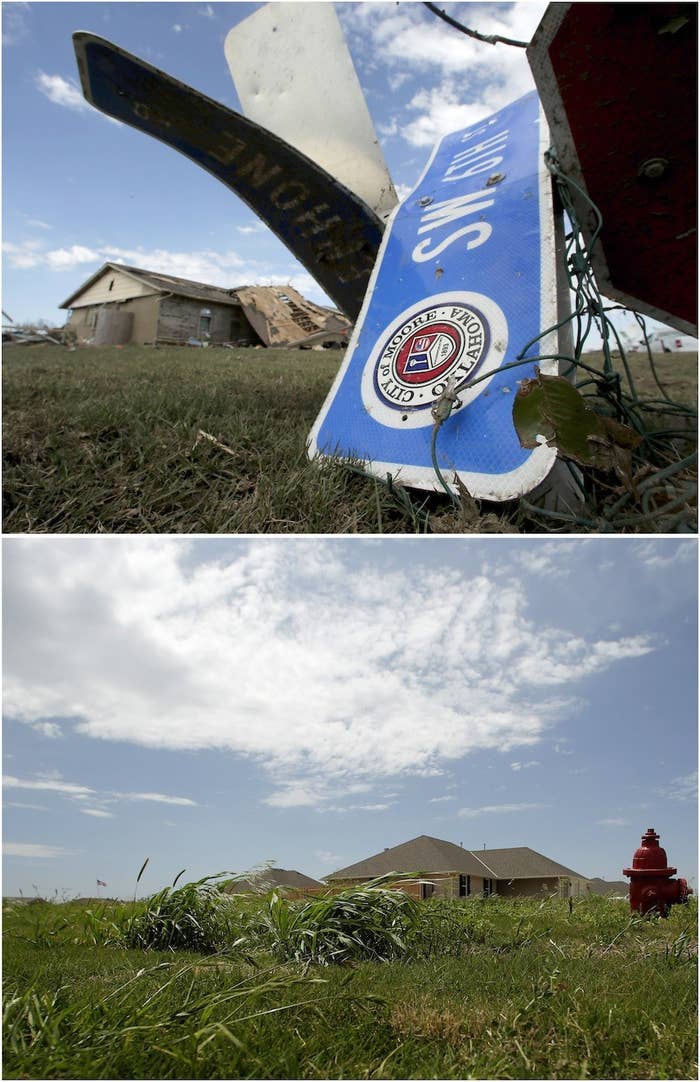 3.
The storm killed 24 people, seven of whom were third-graders at Plaza Towers.
4.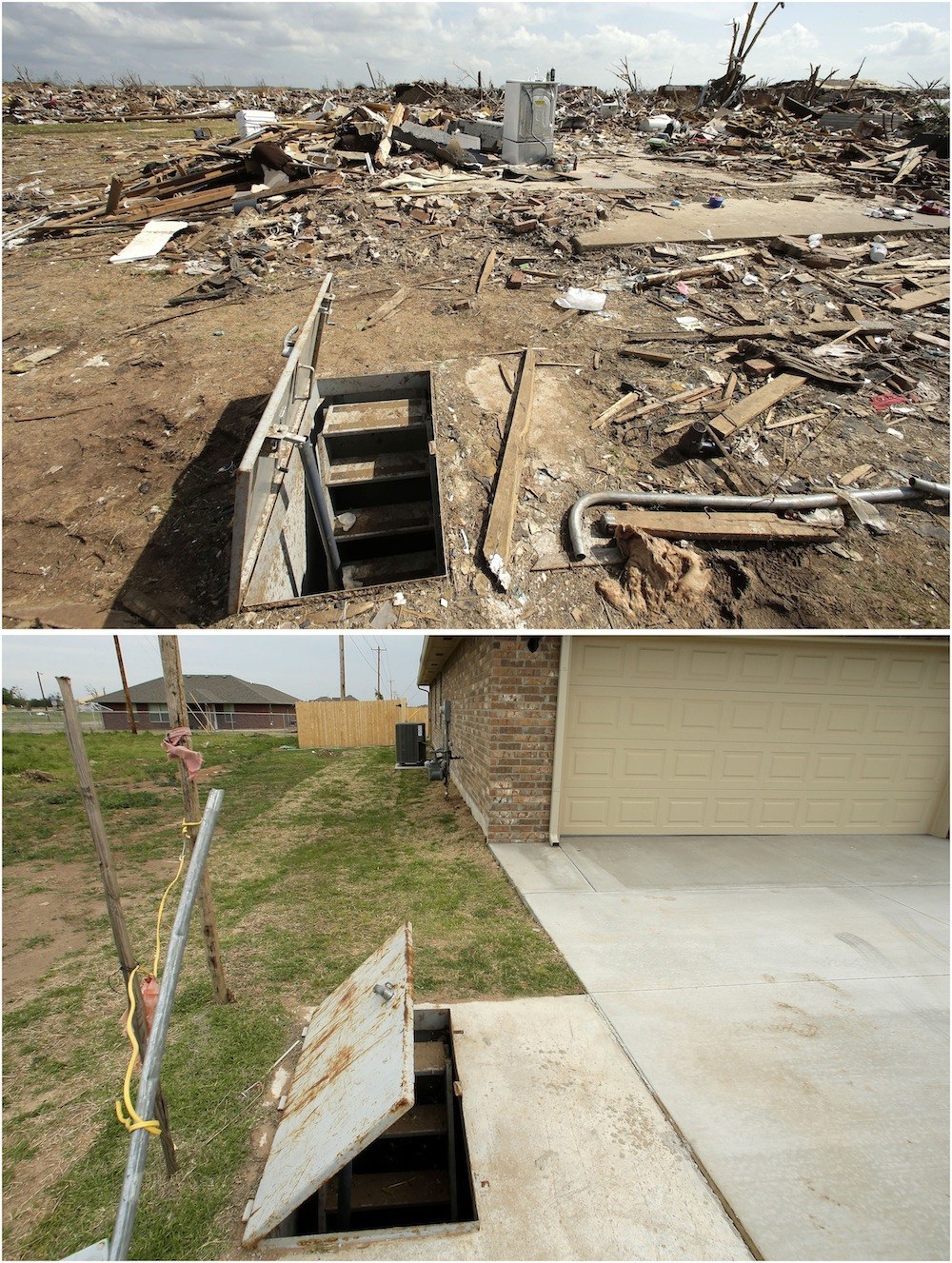 5.
The storm also injured more than 300 people and destroyed roughly 1,100 homes.
6.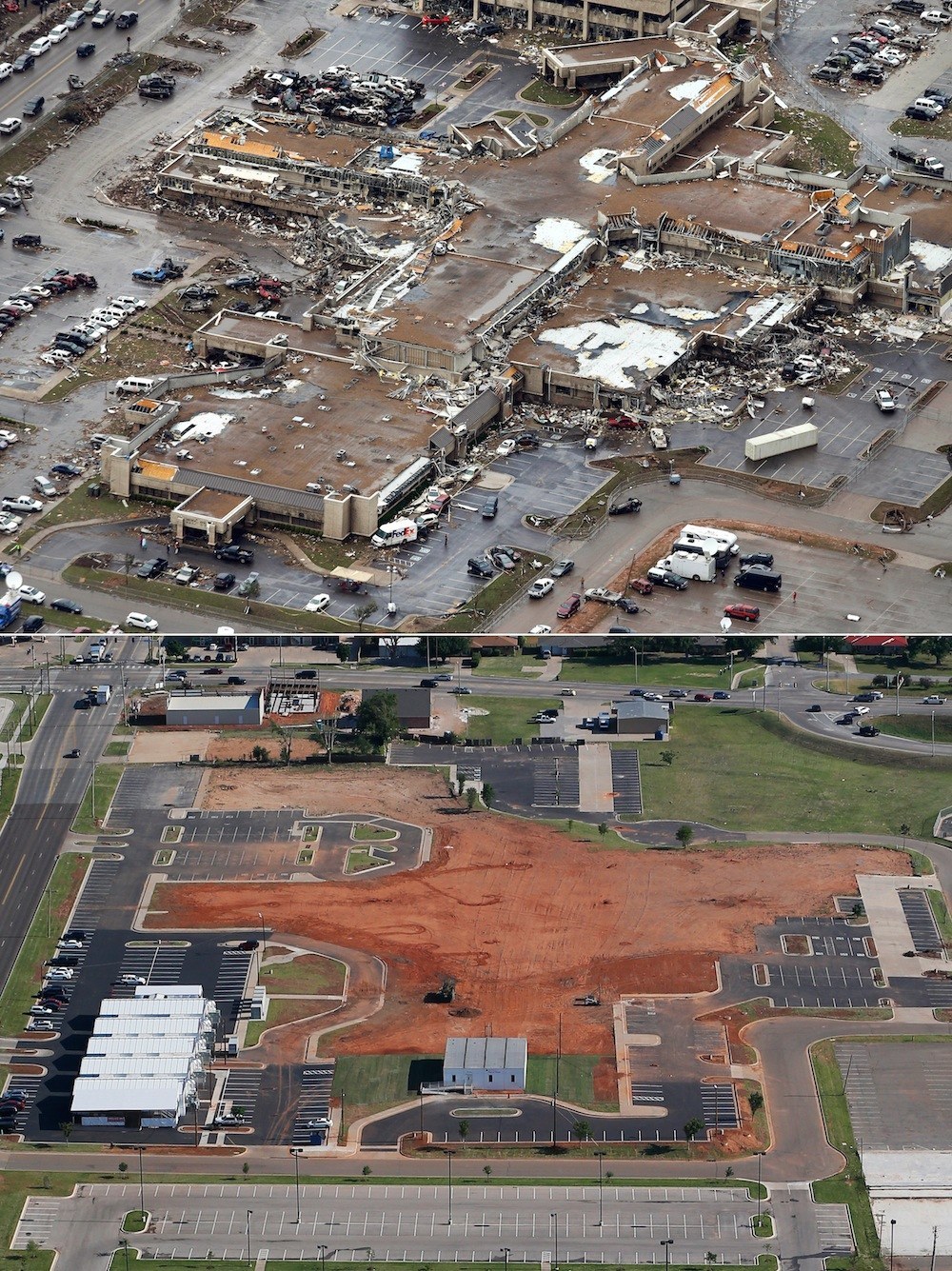 7.
A year later, only about half of those homes are being rebuilt.
8.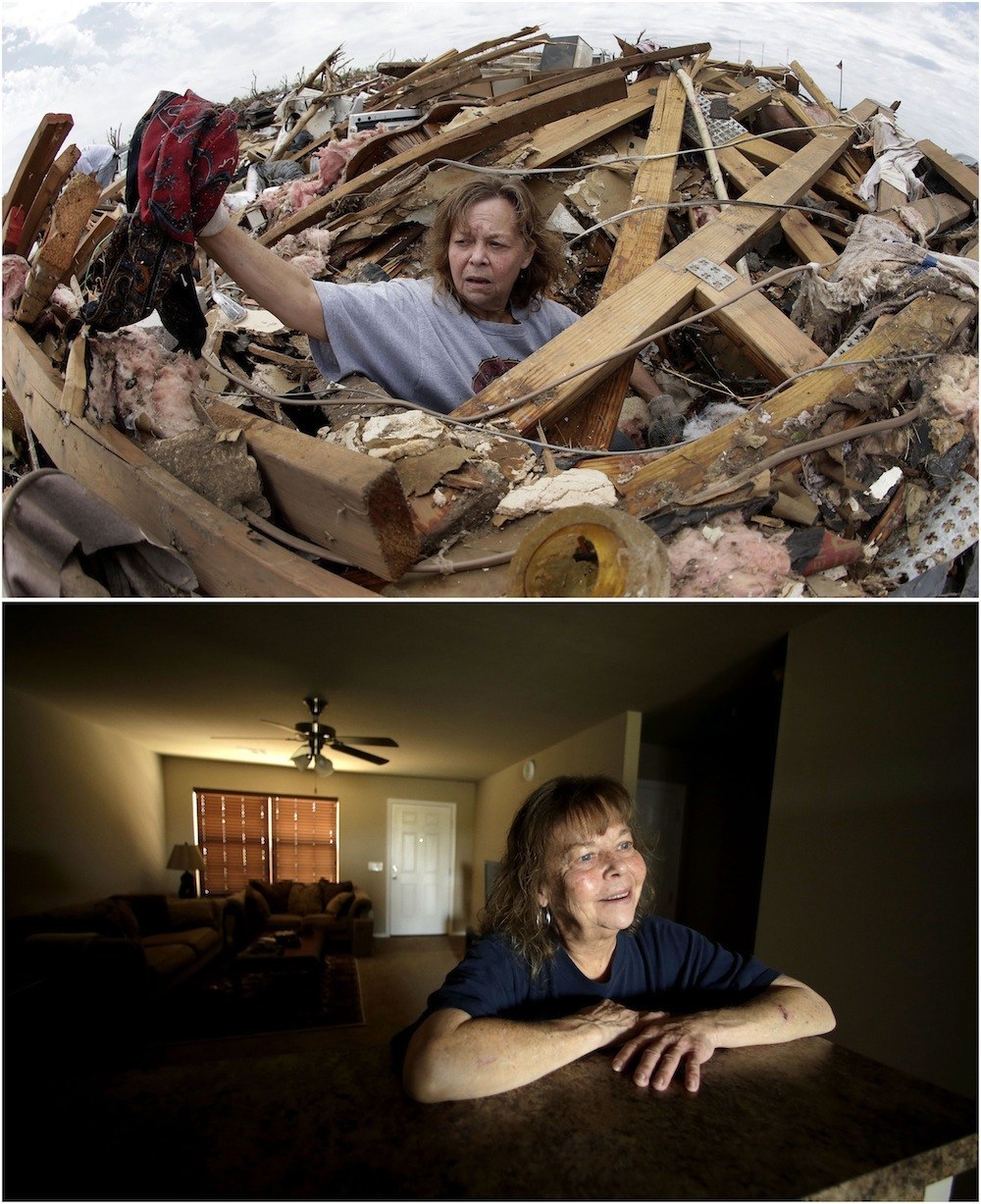 9.
The city as a whole, though, after being so thoroughly demolished by the storm, has gone through a massive transformation.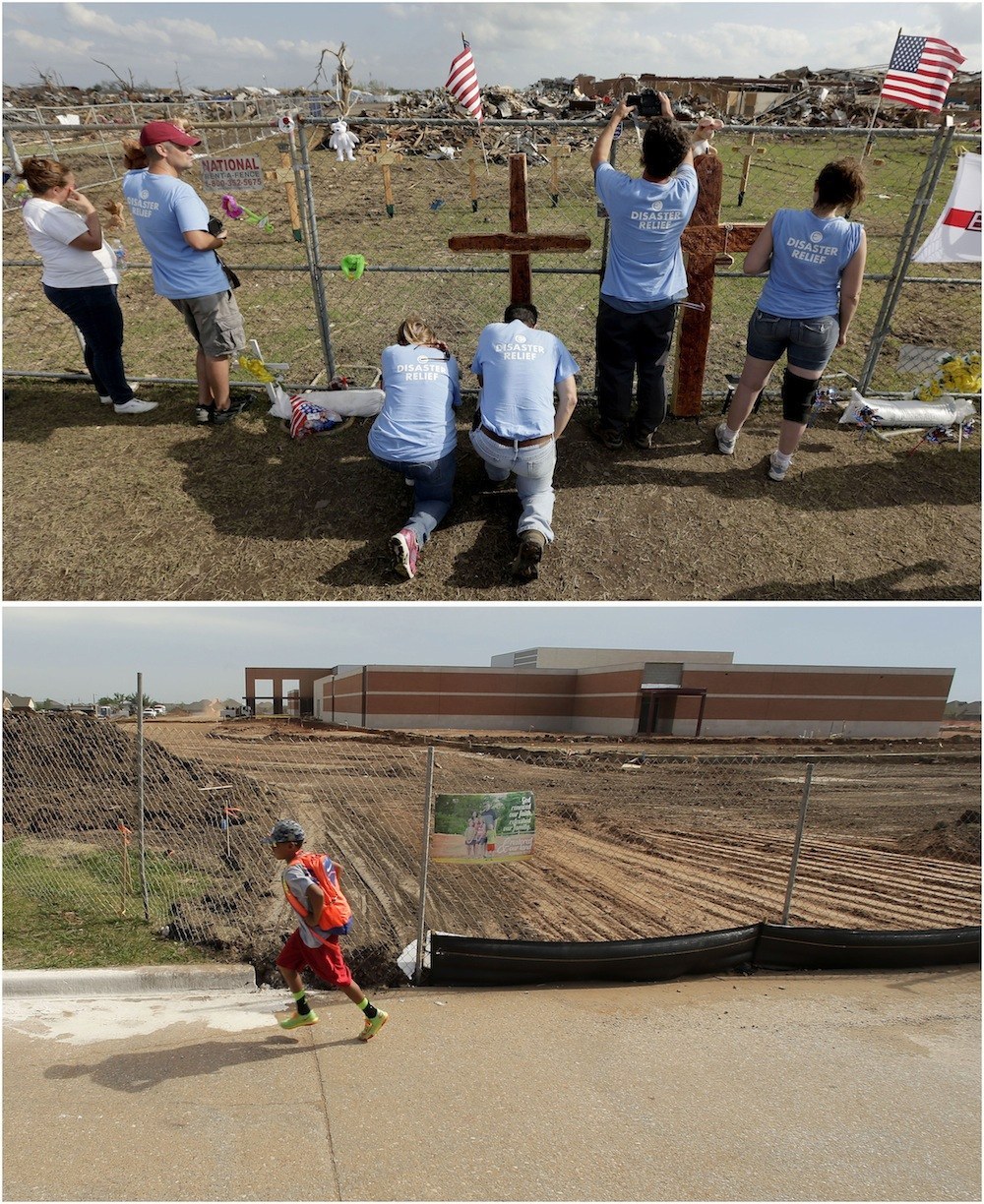 10.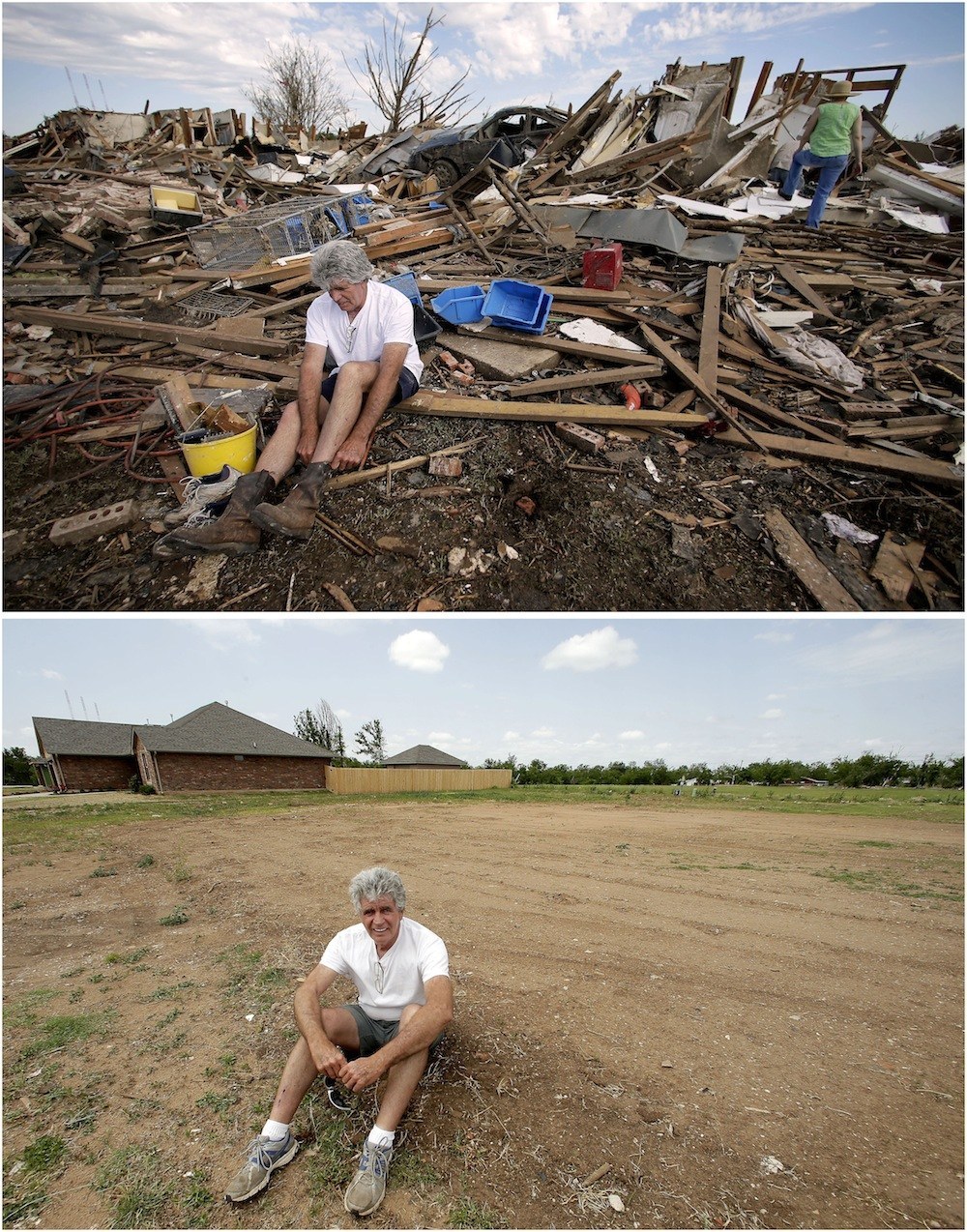 11.
Kevin Kessler, below, was one of the first residents of his neighborhood to move back after the tornado.
12.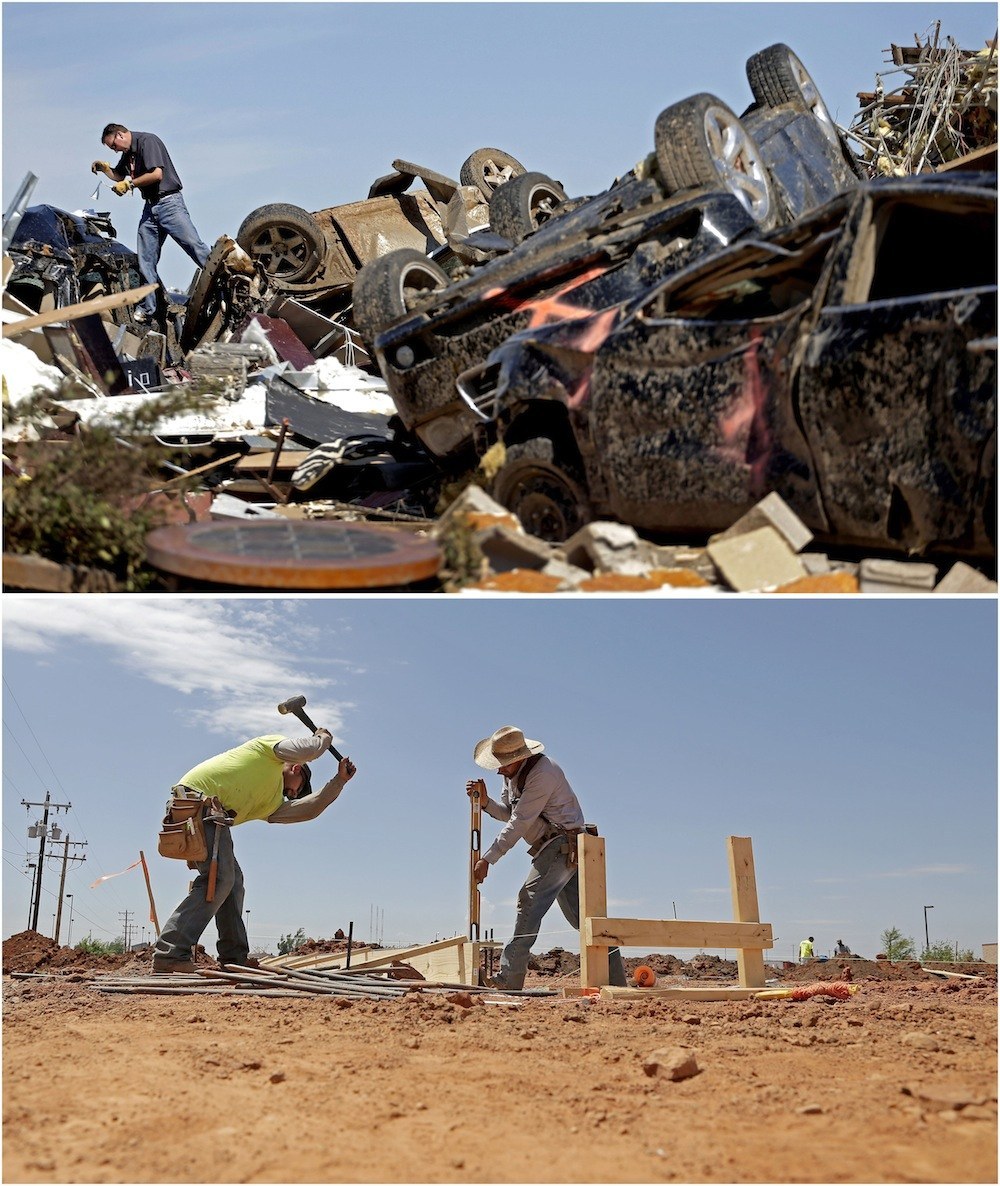 13.
Josh and Lea Bessinger's home was turned to rubble by the tornado. A year later, though, there is only a vacant lot where they used to live.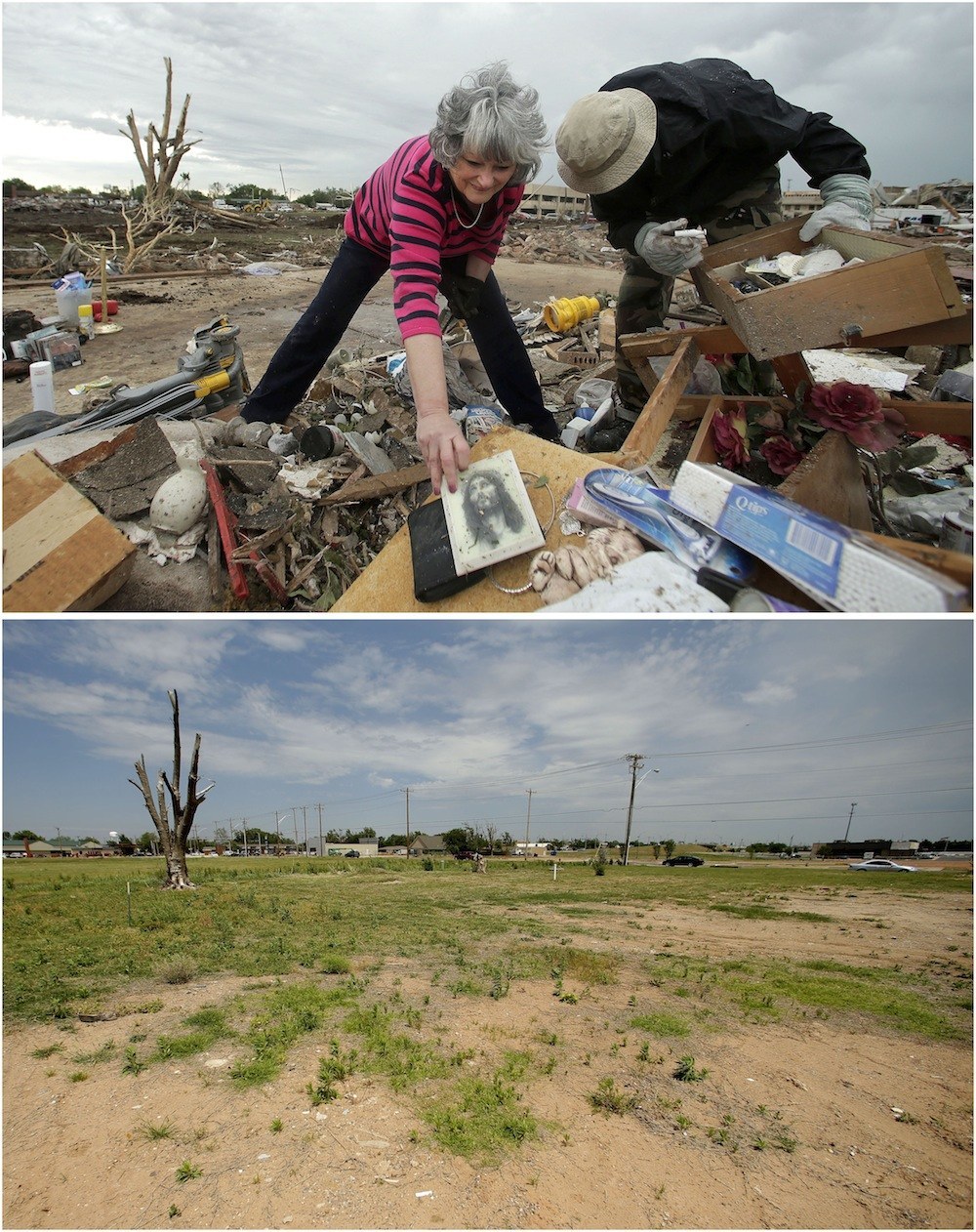 14.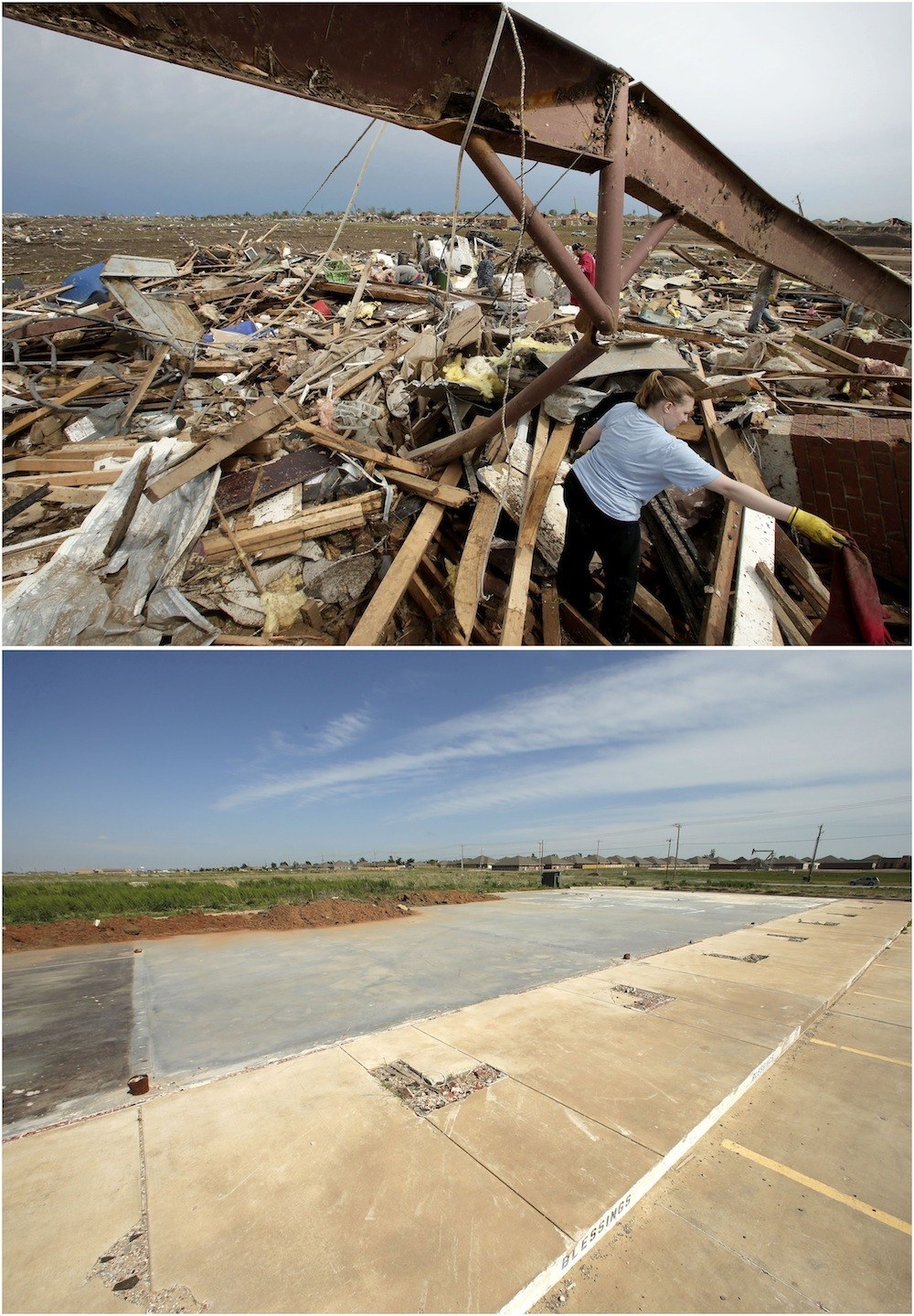 15.
According to city officials, around half of residents decided to rebuild and return home. The other half either moved to other parts of the city or left altogether.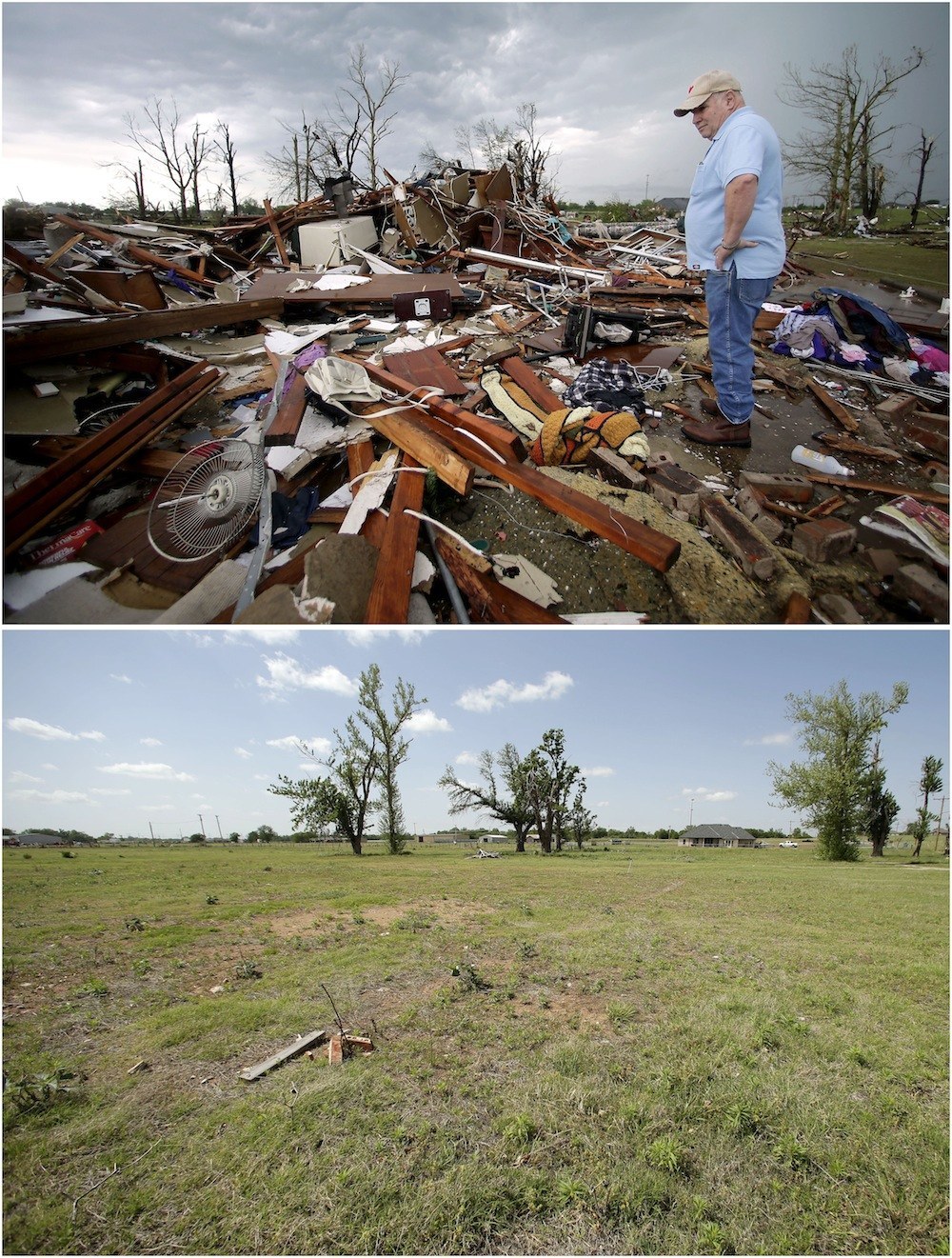 16.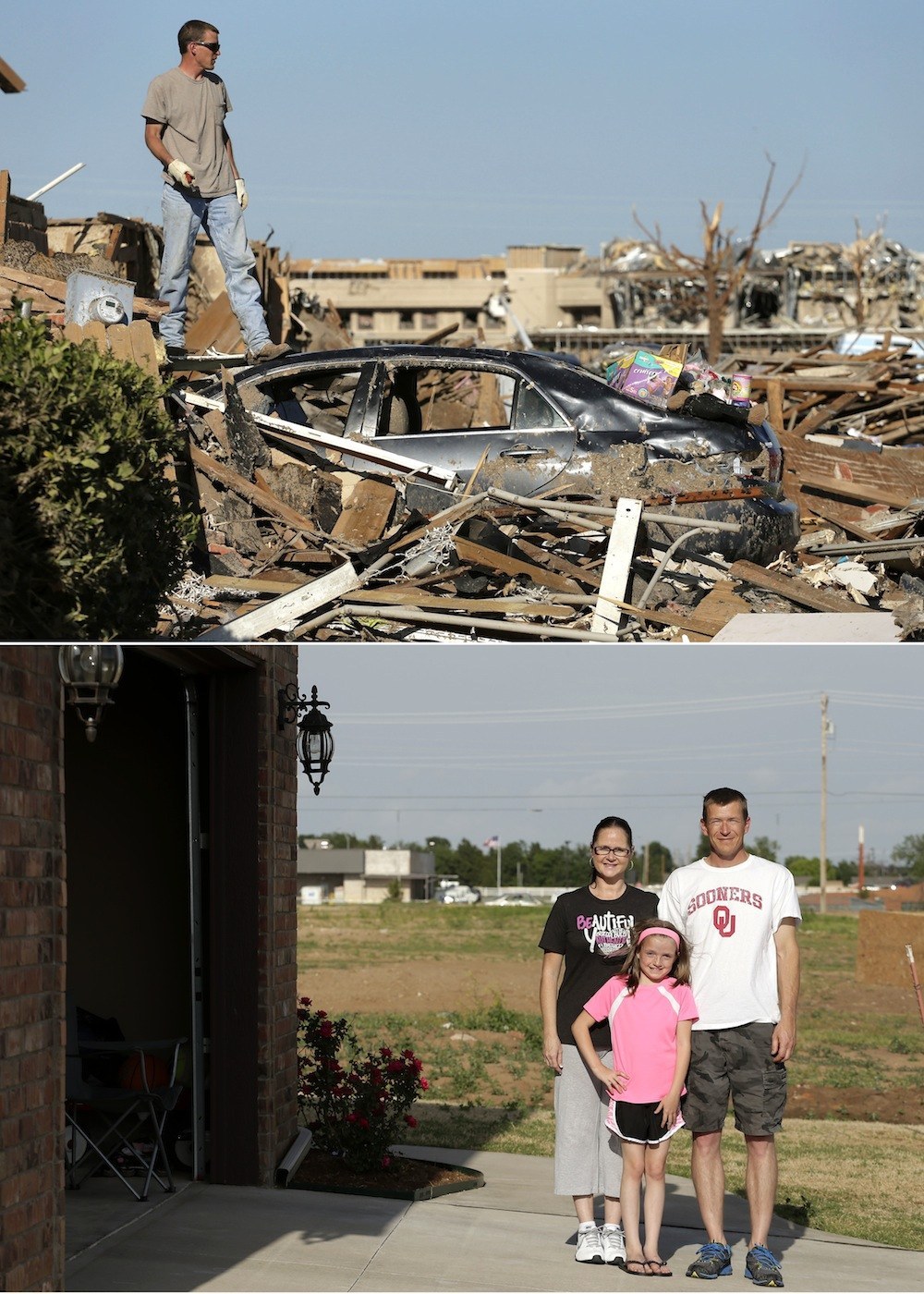 17.
In April, Moore town officials passed a building code that orders all new homes to be about to withstand 130-mph winds, hoping to keep residents safer moving forward.