15,000 Officers Attend The Memorial For Sean Collier
A sea of blue filled MIT's Briggs Field to pay respects to the officer who was slain last Thursday during the manhunt for the Boston bombers.
Thousands of chairs were set up at MIT's Briggs Field.

James Taylor sound-checking before the service.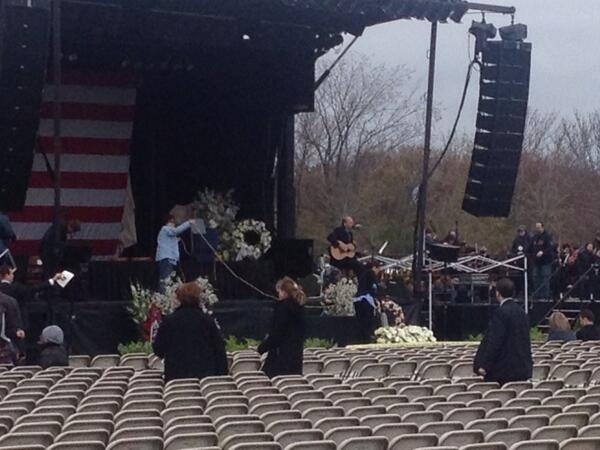 Security camped out on the roofs of nearby buildings overlooking the field.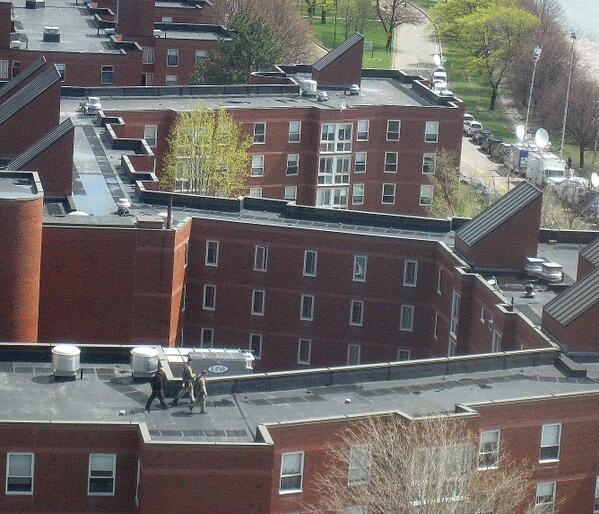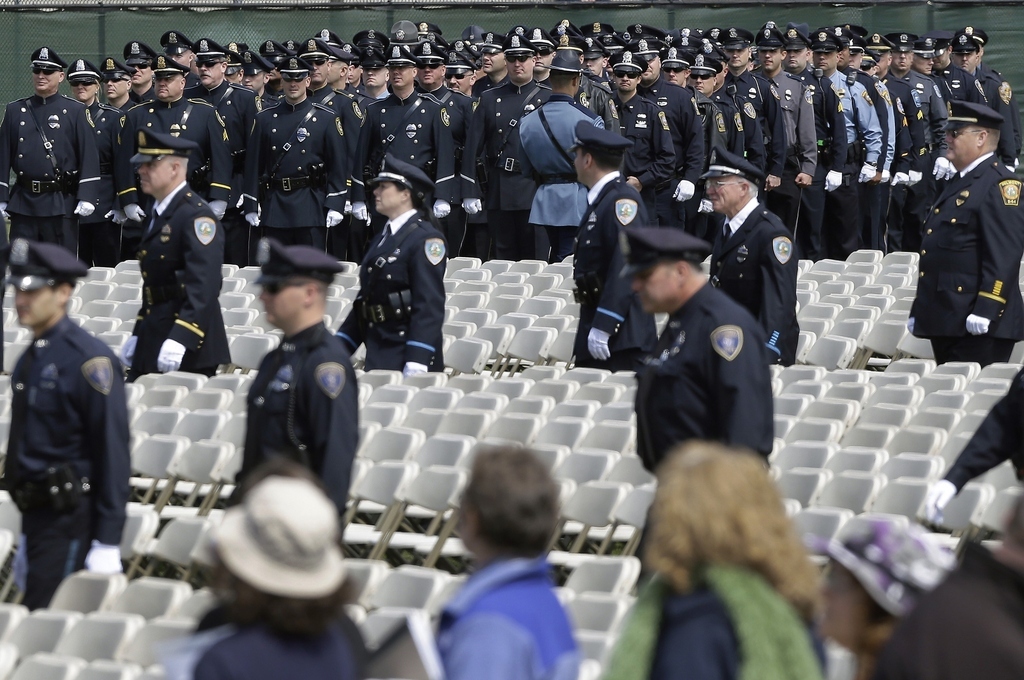 Many are reporting that over 15,000 police officers are in attendance today.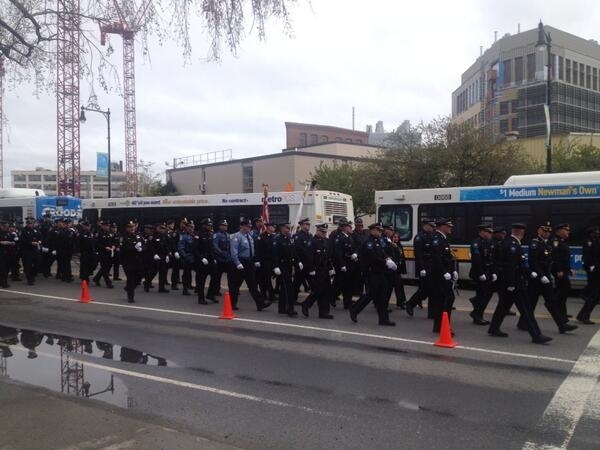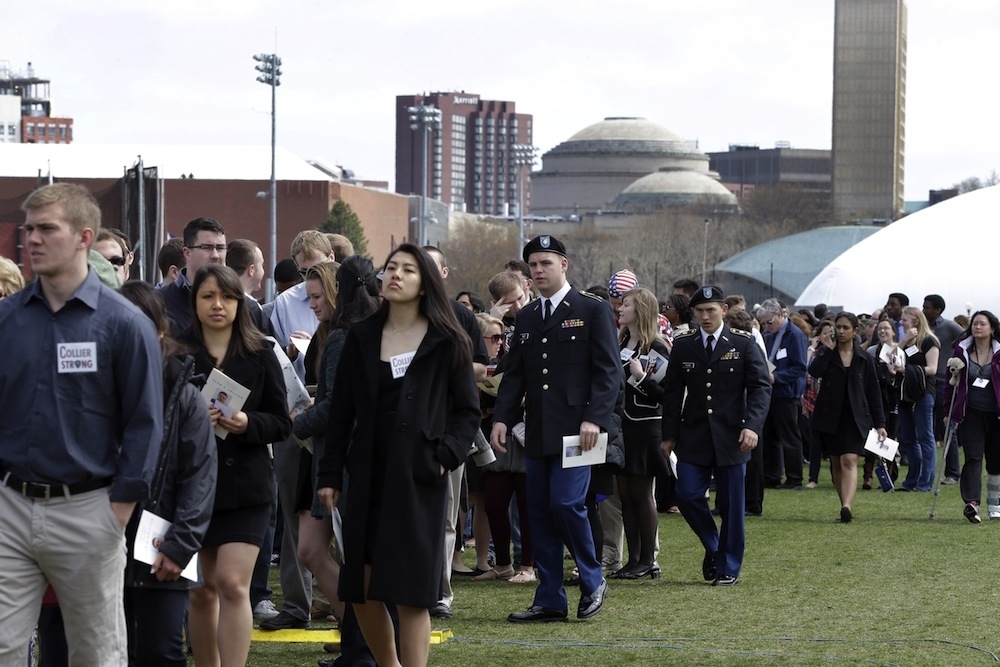 Quickly the empty seats filled with people coming to pay their respects.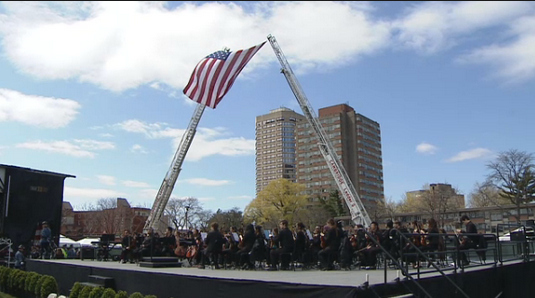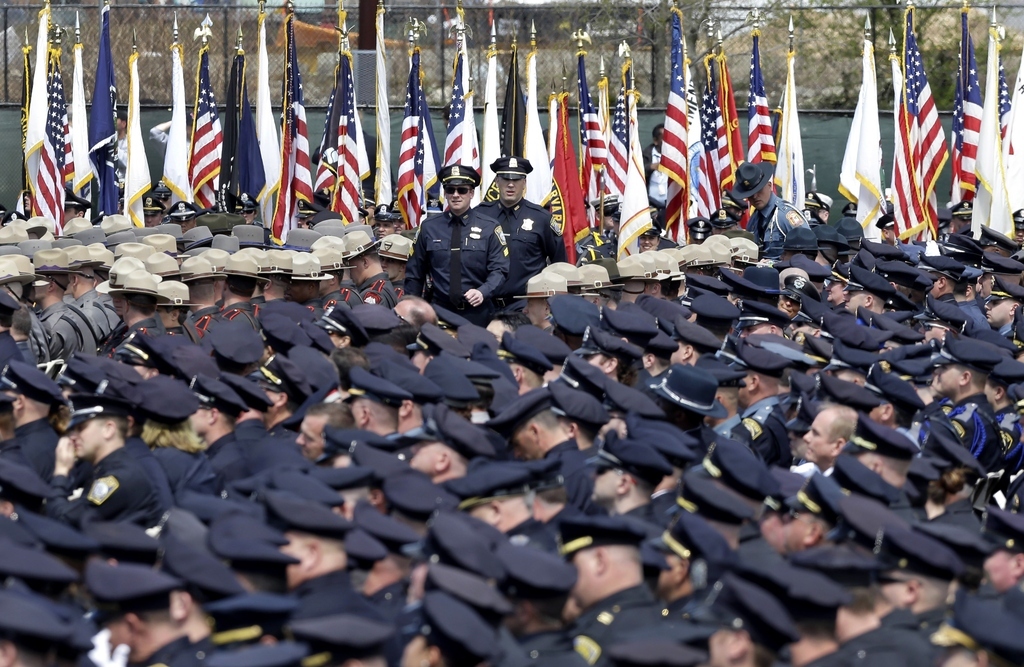 MIT has created a memorial fund for Sean Collier.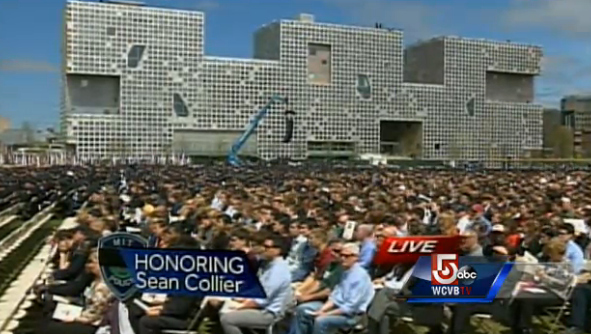 MIT Police Chief John DiFava called the support from the MIT community "overwhelming."