15 People Who Just Realized Amanda Knox Is Hot
It looks like the #FoxyKnoxy hashtag is back after news broke Tuesday that the highest court in Italy is retrying Amanda Knox for the murder British student Meredith Kercher.
The highest court in Italy ruled Tuesday that an appeals court in Florence must re-hear the case against Knox and her Italian-ex-boyfriend for the murder of 21-year-old Meredith Kercher.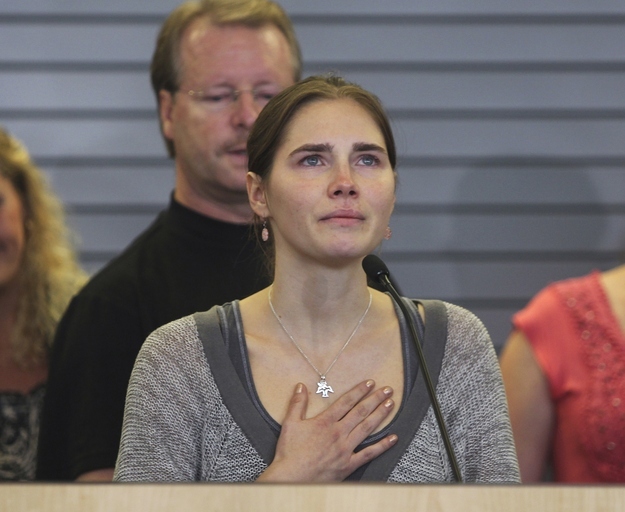 Amanda Knox released a statement about the re-trial Tuesday morning:
It was painful to receive the news that the Italian Supreme Court decided to send my case back for revision when the prosecution's theory of my involvement in Meredith's murder has been repeatedly revealed to be completely unfounded and unfair.

I believe that any questions as to my innocence must be examined by an objective investigation and a capable prosecution.
1.
As news broke, however, a new crop of Knox fans popped up on Twitter: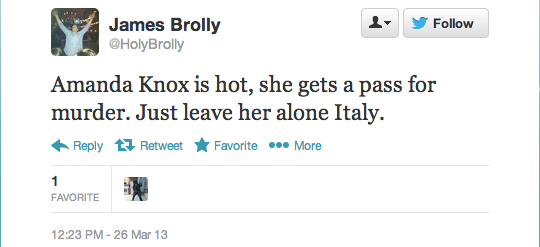 2.

3.

4.

5.

6.

7.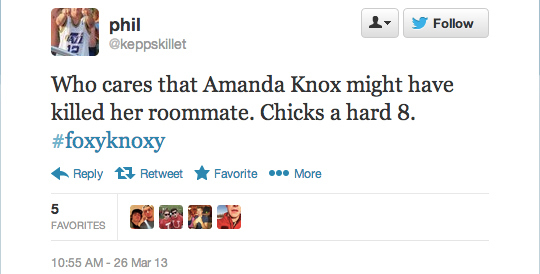 8.

9.

10.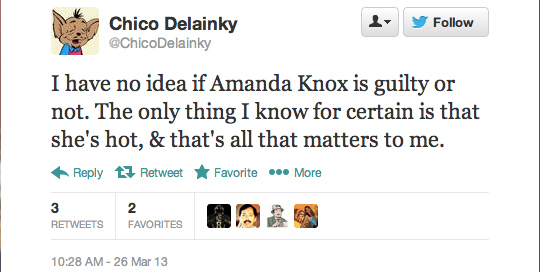 11.

12.

13.

14.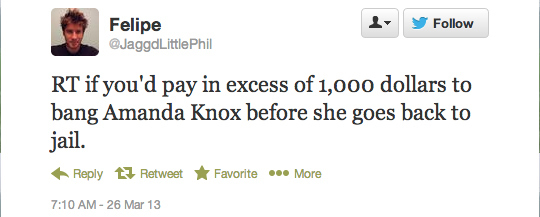 15.