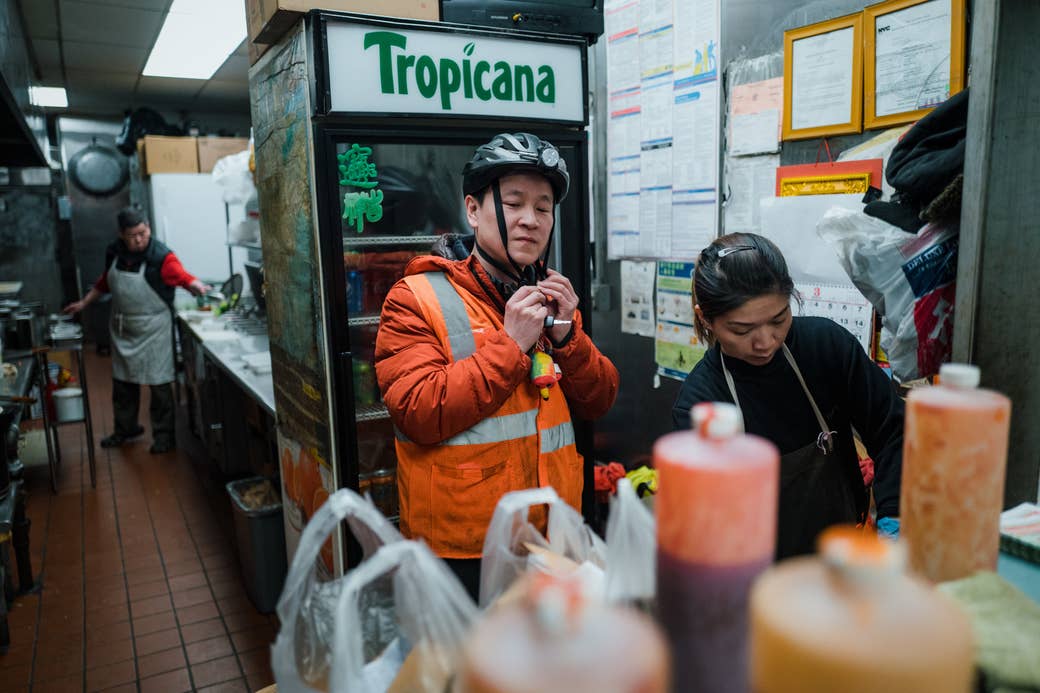 For the last 12 years, Stephanie Chen has co-owned and operated Hong Kong Cafe in the Bed-Stuy neighborhood of Brooklyn, a Chinese restaurant and neighborhood staple for many local residents.
As news of the coronavirus outbreak in China began getting headlines in December, Chen, 37, saw business drop 20%. By March it had dropped 70%.
Last month they had to lay off their only non–family member worker who cooked and worked as a driver. Chen said she hadn't had enough money since December to pay his salary, but had borrowed over $5,000 from a friend to ensure he was paid because he was a loyal long-term employee and she knew his money supported his whole family.
"He understands, too," Chen said. "He sees there is no business, no work."
The only other people working at the small takeout restaurant are her father-in-law and her husband, Tony Zhang. Zhang, 41, takes orders, works in the kitchen at the fryer, and makes deliveries. "We have to do many jobs now," he said.
Chen takes the orders, but said she hasn't been worried about catching the coronavirus despite her close contact with customers. She washes her hands with soap, then applies hand sanitizer, and then a glove.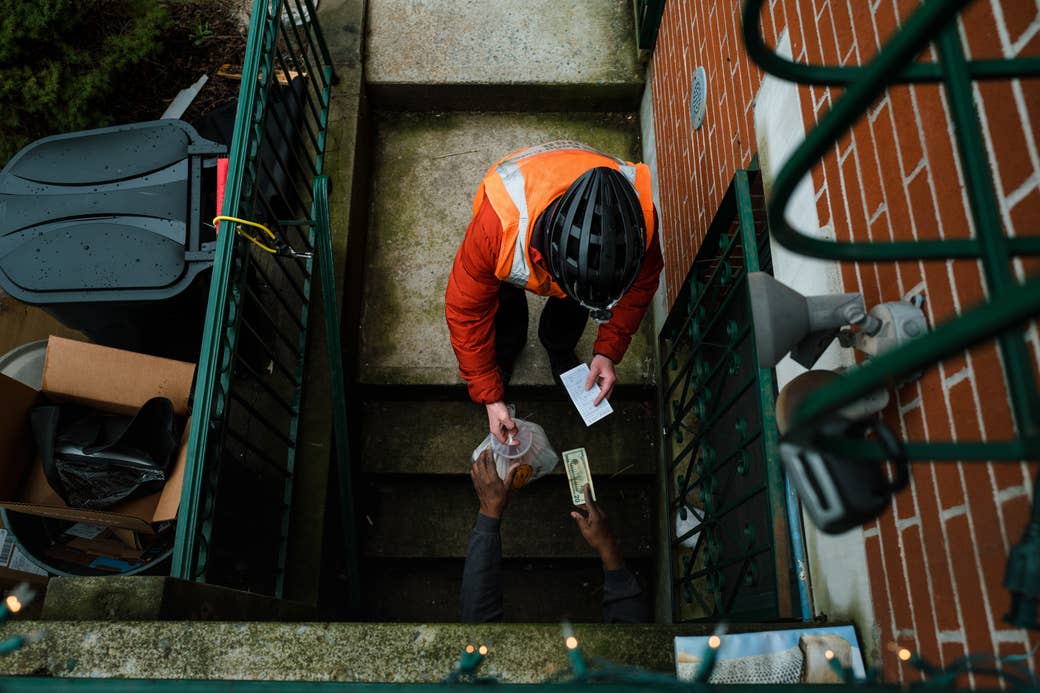 For Hong Kong Cafe, business and deliveries are down, so Zhang is currently the only driver. The bulk of the restaurant's deliveries are at night, but there is still not enough business to warrant their usual late-night hours. All this week, the restaurant has shut down around 9 p.m., two hours earlier than usual. But from 6-9 p.m., Zhang maintains a steady stream of neighborhood deliveries, where he is occasionally recognized by local residents and given waves or smiles.
When an order is ready, Zhang leaves the fryer and puts on his reflective jacket and bike helmet. He double-checks the order with his wife and quickly walks to the motorbike waiting for him on the sidewalk outside the restaurant. The delivery radius is less than a mile and Tony drops off food to the wide variety of Brooklyn housing: public housing, old brownstones, new gentrified apartments. Zhang said most people have been more generous with tips — usually he receives a couple dollars, but this week he had received a couple $10 tips.
Twice in the last six weeks, Zhang has been held up at gunpoint while doing deliveries. Chen fears a rise in unemployment could increase the safety risk to her husband even further.
On Thursday night, they cleaned up the shop and prepared to close it until April 1. Sales are too slow.
"It's not enough to pay for the rent, electricity and gas," Chen said. "Cheaper to close it, plus you can rest." They will be shutting down for at least the next two weeks to avoid more operational costs while business declines.
"No choice. Got to be safe for a little bit," Chen said. "I've got two kids I have to care for."