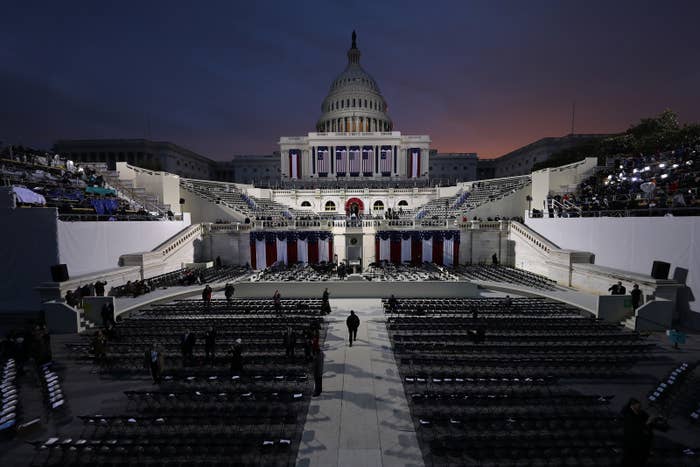 Almost daily allegations of sexual misconduct against high-profile journalists, celebrities, and public servants have shaken the nation since the New York Times reported sexual assault allegations against Harvey Weinstein.

Last week, BuzzFeed News reported on a settlement of sexual harassment allegations against Rep. John Conyers, the founder of the Congressional Black Caucus and the longest serving member of the House. The settlement between Conyers and his accuser — who has since identified herself as Marion Brown — also uncovered more about the activities of a secretive office that handles workplace complaints on Capitol Hill, the Office of Compliance. The office has kept information about the offices and lawmakers who've been accused of wrongdoing in the workplace from the public, despite using taxpayer funds for case settlements. Claims to the Office of Compliance can range from racial discrimination, workplace safety complaints, to sexual harassment.
This week, BuzzFeed News reached out to every congressional office and asked whether the office — to their knowledge — had been the subject of an OOC request or if they had settled a complaint with any former or current staff members.
More than half of the congressional offices didn't respond to requests to see if their offices were involved in any OOC requests: specifically, 244 House offices didn't respond for comment, and 49 Senate offices did not respond for comment.

More than a third of House offices said they hadn't been the subject of an OOC request and they had never reached a settlement with an employee related to a request.
Offices for Reps. Raul Grijalva, Lucille Roybal Allard, Blake Farenthold, and Danny K. Davis have all had OOC requests, according to spokespeople, but none had reached settlements with employees.
Grijalva and Roybal Allard had claims filed against their offices but they were both dropped before settlements were reached, according to spokespeople.
Davis said he was the subject of an OOC investigation because of a trip to Azerbaijan reported by the Washington Post in 2013.
A spokesperson for Farenthold referenced an OOC investigation into the sexual harassment allegations from a former employee that was settled out of court in 2015.
Spokespeople for 51 Senate offices said that the offices had not been the subject of an OOC request and that they had not settled any claims with employees, including a spokesperson for Sen. Al Franken, who has been accused of sexual misconduct by six women as of Thursday.
In Washington, Molly Hensley-Clancy, Sarah Mimms, Paul McLeod, Alexis Levinson, Lissandra Villa Huerta, Kate Nocera, Tarini Parti, Emma Loop, and Chris Geidner contributed reporting; in New York, Talal Ansari and Matt Berman contributed reporting.