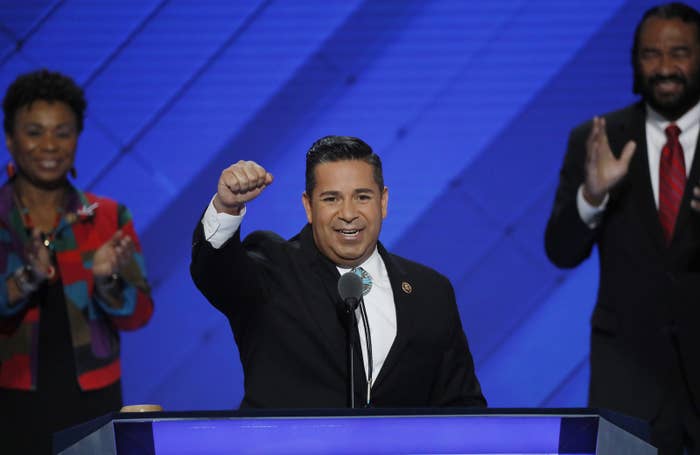 Rep. Ben Ray Luján, the chair of the Democratic Party's congressional campaign arm, defended the group's relentless fundraising strategy.
"There's a lot of urgency with this election, as you can imagine, with everything that's at stake. We need to make sure we're restoring checks and balances and earning back the trust of the American people," Luján said on BuzzFeed News' AM to DM Tuesday morning. "But, look, one thing that I'm very proud of, even though people are always giving us advice on how we can improve our emails, is: We've changed how we raise money here at the DCCC."
Luján offered that "over 60%" of the money the DCCC raises comes from grassroots supporters who contribute primarily online. The DCCC has earned the ire of many potential donors for its frequent and, at times, misleading email strategy. Earlier this year the DCCC sent an email soliciting donations implying that special counsel Robert Mueller had been fired.
"Mueller FIRED," read the subject line from Nancy Pelosi.
Democratic strategists have complained that the DCCC's strategy often exhausts potential donors more than it motivates them to turn out to vote or support the party's candidates in the future.

"We're always attentive to take advice from our supporters across the country, but we want to make sure that we're a grassroots-driven organization, and we're going to do everything we can to continue to build on that," Luján said.