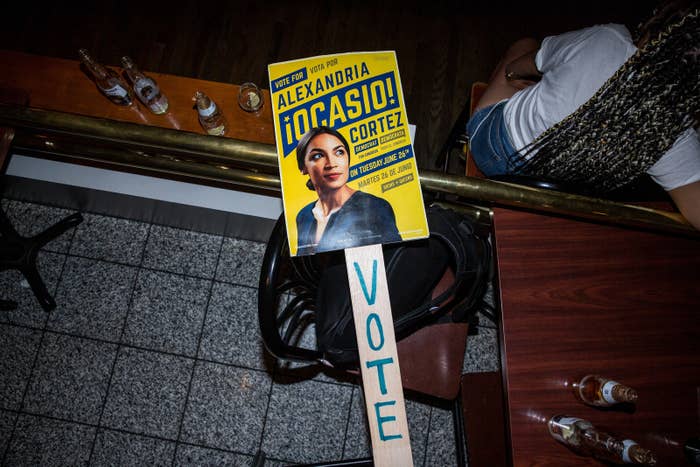 A new generation of progressive politicians campaigning on economic populist policies like Medicare-for-all has found a new language and approach to an old puzzle for the American left: melding an alliance across the lines of race and class.

Intersectionality has long been a major conversation on the left — but in 2016, for example, mounting national protests about criminal justice produced, in the reality of politics, scenes of Bernie Sanders awkwardly facing Black Lives Matter protesters, and struggling to win over voters of color.

In Alexandria Ocasio-Cortez's win over Rep. Joe Crowley in last month's Democratic New York primary, there were flickers of a more successful approach: She campaigned explicitly with the backing of the Democratic Socialists of America, while also making an explicit argument about the way race and class function in the United States, in a district where black and Latino constituents outnumber white constituents, and one where the population is largely working class — and still won the quickly gentrifying areas of the district to build a coalition of voters that helped her topple Crowley.
"I can't name a single issue with roots in race that doesn't have economic implications, and I cannot think of a single economic issue that doesn't have racial implications. The idea that we have to separate them out and choose one is a con," Ocasio-Cortez recently told the Nation.
And she's not alone in her primary success: Some also point to Ben Jealous, the former head of the NAACP and a prominent backer of Bernie Sanders, who just won the Democratic gubernatorial nomination in Maryland, running as a candidate with deep roots both in civil rights and in the economic left as another example of the strategy at work.
"If we only talk about racial justice issues or if we only talk about economic issues we're going to be leaving some people out," Maria Svart, the national director of Democratic Socialists of America, told BuzzFeed News, going on to note that "if the larger progressive movement wants to win we need a broader coalition of working-class people" across racial and economic lines.
That's the old dream of the left. Sanders' campaign generated a wave of enthusiasm from a progressive movement largely categorized as white — but effectively lost the nomination early in South Carolina and other Southern states, where black voters strongly supported Hillary Clinton over the Vermont senator.
Figures like Jesse Jackson have tried to build this exact coalition before: In the spring of 1984 — while mulling a second bid for president — Jackson coalesced a wide-ranging, rainbow coalition of progressives, black activists, and working-class white voters annoyed with the status quo of the Democratic Party that would push his progressive populist campaign to better-than-expected results in the primary elections despite ultimately losing the bid for the party's presidential nomination to Walter Mondale. "Our purpose is to give progressive groups a sense of cohesion," Jackson told the Times at an April 1984 press conference announcing the formation of the Rainbow Coalition.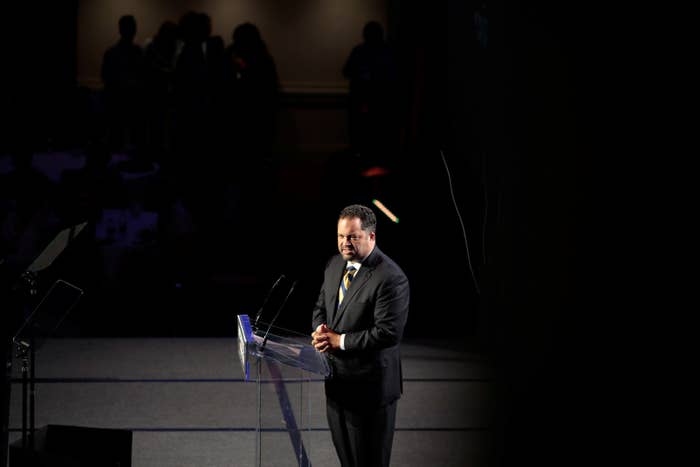 "[Georgia gubernatorial candidate] Stacey [Abrams] and I are children of the Jesse Jackson campaign," Ben Jealous told BuzzFeed News, noting that he had started building a coalition early on in the race of people who were looking for solutions to economic and racial issues across demographic and ideological lines. "I'm not running to the left, or running to the right, I'm running for the people. The issues that we're concerned about are people's issues."

Over the past year in particular, progressive candidates of color have set out to fine-tune the larger progressive movement by centering their campaigns at the nexus of racial and economic justice without alienating voters who identify with either. It's a complicated mix, but with candidates like Ocasio-Cortez, activists see a potential model for more convergence and an expanded electorate for progressive candidates across the board.
Cynthia Nixon, the insurgent candidate challenging Gov. Andrew Cuomo in New York, is another (and newly self-identifying democratic socialist) candidate trying to emulate a progressive platform that centers both racial and economic justice. "Racial disparities and economic disparities, I don't see how anybody could be talking about anything else, frankly," Cynthia Nixon told BuzzFeed News on a sweltering day in Bushwick, Brooklyn, after coendorsing Julia Salazar, a DSA-backed, Latina candidate challenging a Democratic state senator. "New York is the most unequal state, and for communities of color the economic inequality is even harder. They're the communities that are first hit, the hardest hit, and when you look at our criminal justice system it's completely unequal."
"I think this has been in the making for a long time," Alexandra Rojas, the director of Justice Democrats. "For years, we've heard about issues like mass incarceration, immigration issues, and poverty, and it's all being highlighted under this presidential administration, and I think people are just sick of the shit and stepping up to the plate to run."
Rojas added that candidates like Cori Bush, Ayanna Pressley, Kaniela Ing, Abdul El-Sayed, and Kerri Evelyn Harris are running similar campaigns to Ocasio-Cortez, at the intersections of their communities and the progressive politics.
"You can call me a progressive and I'm going to support these policies, but I'm going to remind you first and foremost that I'm a black woman," said Bush, a pastor and Ferguson activist who ran for senate in 2016 and is now looking to unseat Democratic Rep. Lacy Clay in Missouri. "I always approach this through a lens of how this is going to affect our communities."

Steve Phillips, the executive director of Democracy in Color, sees the intersectional approach to campaigning on progressive ideals as the leading strategy for candidates looking to win their elections by expanding the electorate to include voters of color and white progressives, noting that the electorate is even more broad and diverse than when Jackson formed similar coalitions in the 1980s.
"It's not accidental how boldly and unapologetically progressive their campaigns were," said Phillips, referring to Ocasio-Cortez, Jealous, and Stacey Abrams, who campaigned on Medicare-for-all for Georgia and was endorsed by a host of left-aligned groups including Our Revolution. "The thing about Ben, Stacey, and Ocasio-Cortez is that they ran on those progressive platforms and the coalitions that they built were strongly rooted in their experiences from their background."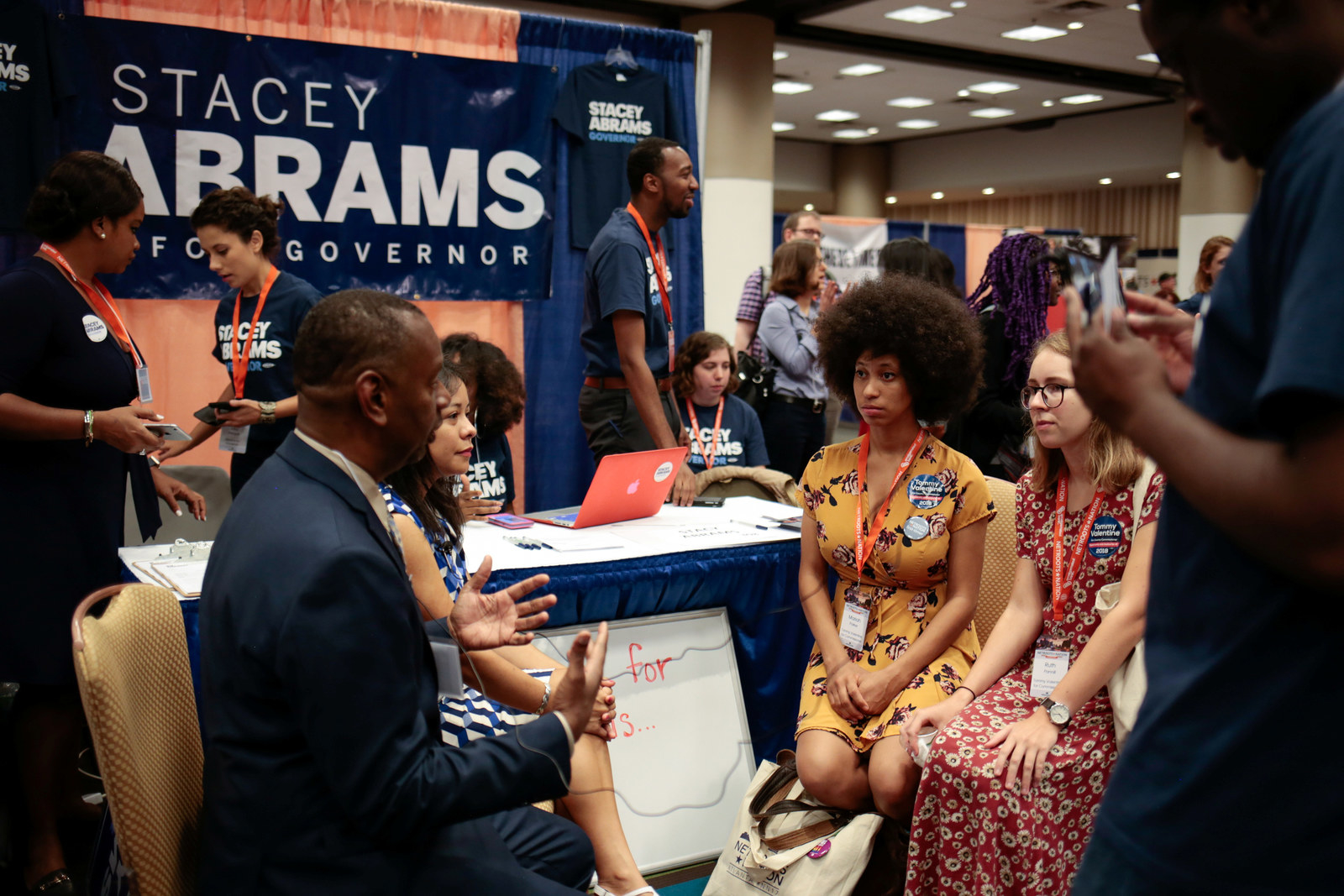 Progressives agree that if they want to see more of their candidates succeed in elections they should be talking to those often left out of the Democratic process, and speaking about inequality in an intersectional way.
Phillips, in particular, sees it as a vital discussion for democrats thinking about running in 2020.
"Frankly, this is the only formula that's helped Democrats win in the past 20 years," Phillips said. "You have people like Joe Biden, who's clearly running for president, who refuse to point out that racism was a key factor in why people voted for Trump, and thinks he can win back white working-class voters because he's from Scranton, Pennsylvania, and then you have people like Kamala [Harris] and Cory, who clearly understand the Obama approach to building these necessary coalitions."