The Golden Globes happened on Sunday night, and there were really two big themes: Hollywood's reckoning with widespread sexual impropriety and Oprah's speech about it after accepting the Cecil B. DeMille Award.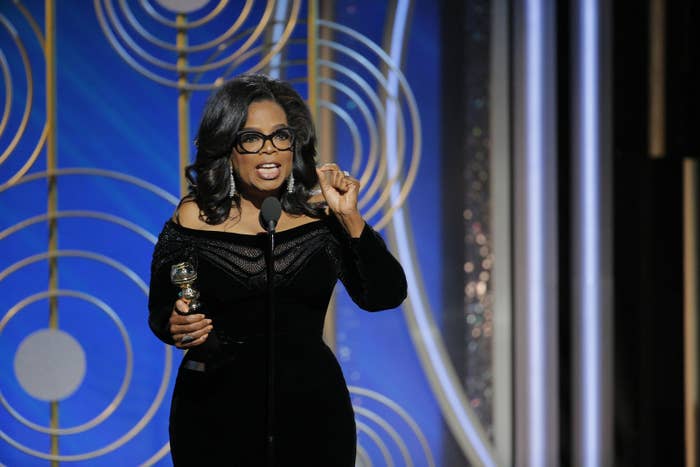 The night began with host Seth Meyers jokingly discouraging Oprah from running for president in his opening monologue.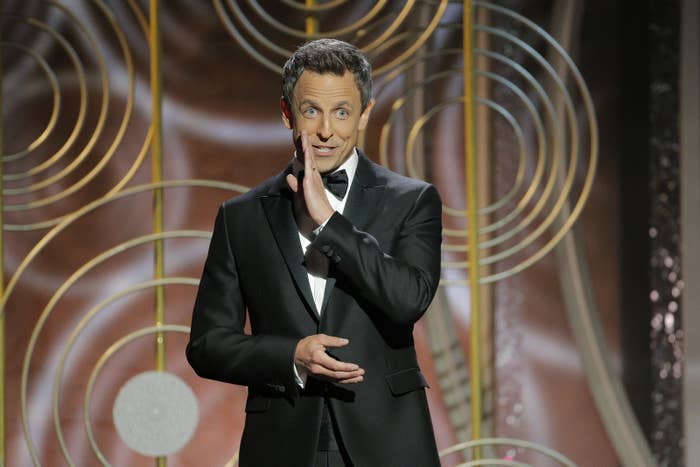 Then, later, Oprah gave her award acceptance speech — and people online actually started calling for her to run for president in 2020.
NBC published this tweet during the show: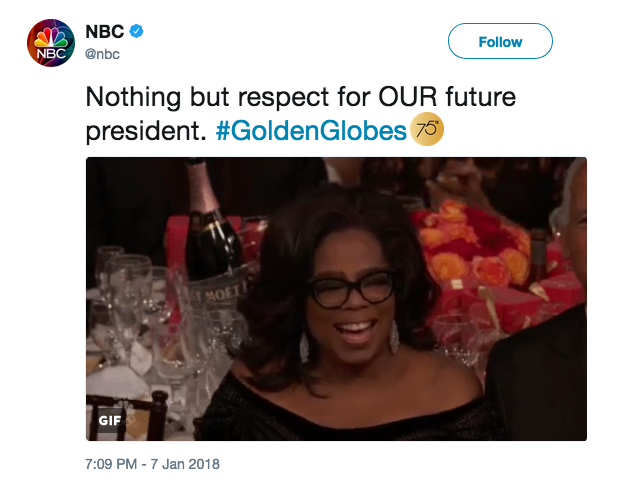 And by the next morning, the network was facing criticism for it, especially from the right and pro-Trump media.
Many argued it was why Trump calls the mainstream media — which reports stories critical of him — "fake news."
Some called it an "endorsement."
NBC deleted the original tweet, blaming it on a "third party agency" that was using the account during the Golden Globes.
Then they reportedly deleted the clarification tweet.
Then they reposted the clarification, which said the original "OUR future president" was posted in response to Meyers' joke — and not Oprah's speech, when the 2020 talk really took off.
And remember, NBC is the network that made Trump mega-famous for running 15 seasons of The Apprentice.