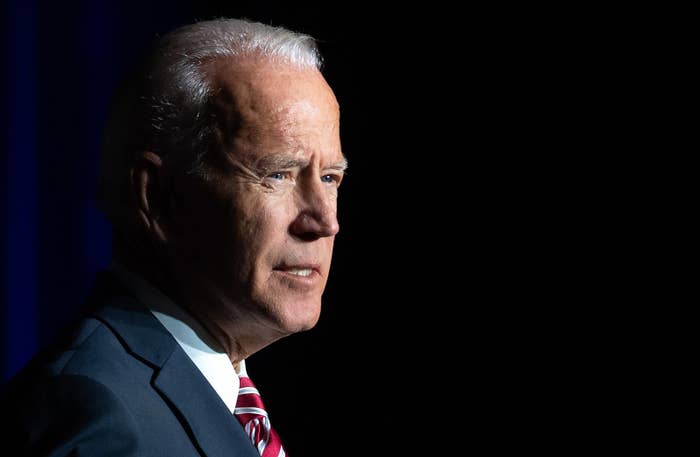 Joe Biden said Wednesday that he'll be more mindful about personal space and interactions going forward, after multiple women have alleged in the last week that he inappropriately touched them.
"I've never thought of politics of cold and antiseptic — I've always thought it was about connecting with people like I've said: shaking hands, hands on the shoulder, a hug, encouragement. Now it's all about taking selfies together," Biden said in a minute-long video.
"Social norms have begun to change, they've shifted, and the boundaries of protecting personal space have been reset, and I get it. I hear what they're saying, I understand it, and I'll be more mindful. That's my responsibility and I'll meet it," he added.
Biden did not explicitly apologize in the video.
The video is the first direct response from Biden about the allegations. Biden earlier denied acting inappropriately after Lucy Flores, a former nominee for Nevada lieutenant governor, published an essay describing a 2014 incident where the then–vice president touched and kissed her head from behind, which she wrote made her uncomfortable. Flores and other women who have since made similar allegations have not said they considered the contact sexual.
"I'll always believe governing — quite frankly — life, for that matter is about connecting with people. That won't change," Biden said, "but I will be more mindful and respectful of people's personal space."