Hillary Clinton And The Obamas Respond To Harvey Weinstein Allegations. Clinton Says She'll Donate Funds To Charity.
The 2016 Democratic presidential nominee said she was "appalled" by the allegations, while Obama said he and his wife were "disgusted."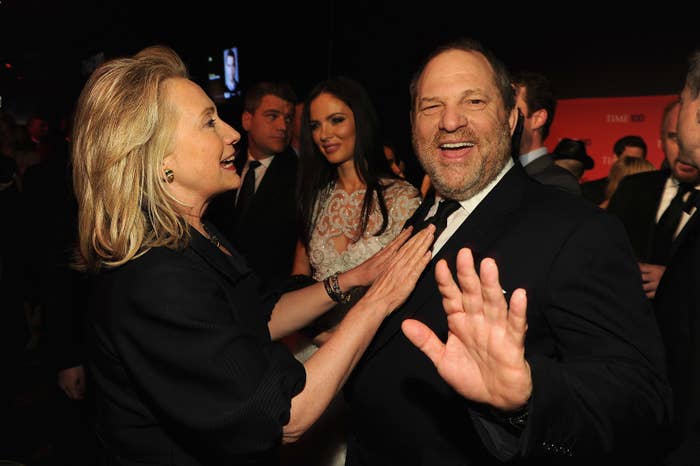 Hillary Clinton said Tuesday she was "shocked and appalled" by allegations that movie producer Harvey Weinstein sexually assaulted numerous women — five days after they were made public by the New York Times.
Former President Obama followed up later in the day, issuing a joint statement with his wife that said they were "disgusted" with the allegations.
But neither Clinton nor Obama initially mentioned the money raised by Weinstein, a longtime Democratic campaign donor and fundraiser, to support their respective presidential campaigns.
On Wednesday, Clinton told CNN's Fareed Zakaria she would be donating Weinstein's donations to charity, but suggested it would be part of her usual 10% of income contribution to charities every year.
"Of course I will do that," Clinton said. "I give 10% of my income to charity every year. This will be part of that. There's no doubt about it."