Top Romney Strategist: Hillary Clinton Will Lose A Democratic Primary
"If I was a Democratic hot-shot politician, I would primary her so fast," says Stu Stevens. Hickenlooper 2016?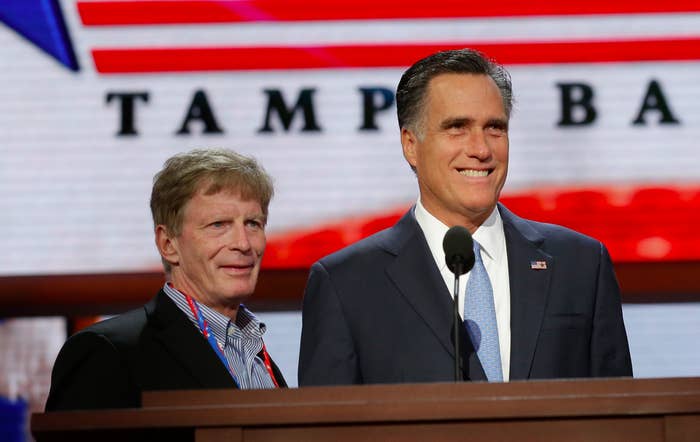 WASHINGTON — The top advisor to last year's Republican nominee predicted Wednesday that if Hillary Clinton runs for president in 2016, she will lose in a Democratic primary.
Clinton is widely thought to be the strongest 2016 presidential contender in either party, with high approval ratings and early poll numbers that show her beating top Republicans like Sen. Marco Rubio in their home states.
But Stu Stevens, the senior advisor to Mitt Romney's failed presidential bid, told reporters at a breakfast sponsored by National Review that Clinton wouldn't survive a Democratic primary.
"I would predict that if Hillary Clinton runs, she'll lose the primary," he said.
Asked what Democratic candidate might beat her, Stevens tossed out just one name: John Hickenlooper, the moderate governor of Colorado who is thought to be considering a bid, despite having little to no name recognition at the national level.
"She's been around since the '70s," said Stevens, adding that Clinton may very well end up running against a Republican many years her junior. "It's very rare that we go back a generation. And you know, unless we nominate Bob Dole, we won't be going back a generation."
"If I was a Democratic hot-shot politician, I would primary her so fast," he added.
Stevens cited Clinton's past stance in favor of the Iraq War and the fact that Republican Sen. Rob Portman endorsed same-sex marriage before she did earlier this year. The strategist also identified the ongoing investigation into the terrorist attacks on the U.S. consolate in Libya as a major hurdle for Clinton's possible 2016 campaign.
Although the State Department has borne the brunt of blame for Benghazi, Clinton did not appear to testify at last week's Congressional hearing on the investigation. "There's a big Benghazi investigation, but they forgot to talk to the secretary of state?" Stevens said.
Asked about the strongest Republican contenders for the presidency, Stevens refused to name a specific candidate, but did say the odds are "very positive" that a Republican will be elected in 2016.
"I think the moment forms the person," Stevens said. "Until we know more about what the moment will be like ... it's very difficult to say."
"I like the Republican bench better than the Democratic bench," he added.
And Stevens, whose longtime business partner Russ Schriefer is currently working for New Jersey Governor Chris Christie, made clear that he's not done with the campaign trail just yet.
"I'll just keep working campaigns," he said, "and do what I do."