Senator Endorses "Ready For Hillary" Super PAC
An old Clinton foe is the first member of Congress to support the early Hillary effort. "We can all agree today that there is nobody better equipped to be our next President than Hillary Clinton," says Claire McCaskill.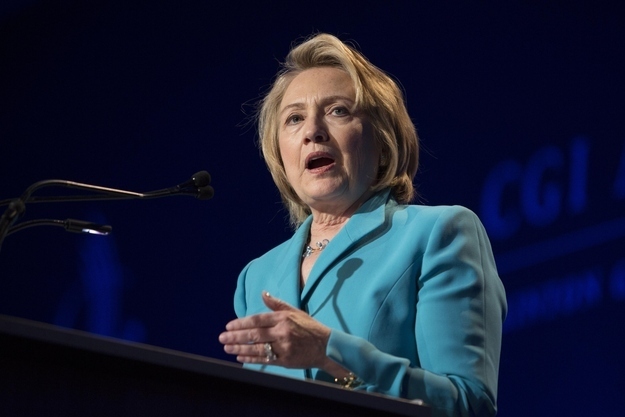 Missouri Senator Claire McCaskill has endorsed "Ready for Hillary," the political action committee fundraising and organizing for Hillary Clinton's possible presidential campaign in 2016, the group announced Tuesday morning.
"Hillary Clinton had to give up her political operation while she was making us proud, representing us around the world as an incredible Secretary of State, and that's why Ready for Hillary is so critical," McCaskill said in a statement released by the PAC.
"It's important that we start early, building a grassroots army from the ground up, and effectively using the tools of the Internet — all things that President Obama did so successfully — so that if Hillary does decide to run, we'll be ready to help her win," added the Missouri Democrat, who won her reelection fight last year.
The PAC already has support from Clinton loyalists, like longtime aides James Carville and Harold Ickes, and more more recently, fundraiser Susie Tompkins Buell. But it has also been the subject of controversy within the Clinton orbit among former aides who have watched the early effort's methods with skepticism.
McCaskill is the first member of Congress to endorse the PAC.
In January 2008, at the start of the presidential primary, McCaskill endorsed then-Sen. Barack Obama over Clinton. She was also one of his most combative campaign surrogates, infuriating the Clinton camp when she said she wouldn't want her daughter near Bill Clinton.
But earlier this year, just after Clinton stepped down from the State Department, McCaskill said she hoped the former secretary would run again in 2016.
"They aren't only reaching out to folks who supported Hillary in 2008," McCaskill said. "They're helping to show that regardless of who you supported for President back then, we can all agree today that there is nobody better equipped to be our next President than Hillary Clinton."
The PAC was founded in January by Clinton supporters Allida Black, a 2008 volunteer, and Adam Parkhomenko, a former Clinton staffer.