Romney Invests In "Number One Geopolitical Foe" Russia
Mitt Romney dabbled in Russian stocks, buying and then selling shares in a Russian gas company in advance of election season.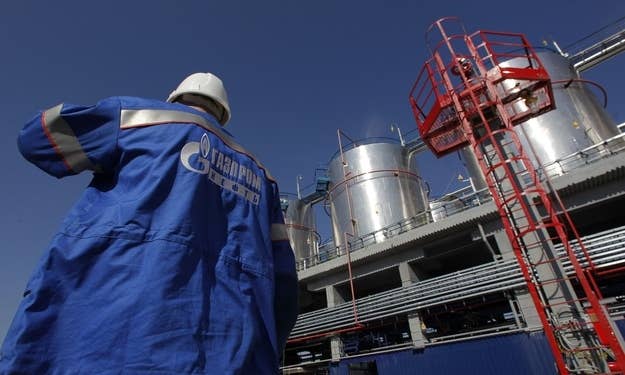 Mitt Romney acquired and sold shares last year in the politically powerful Russian gas giant Gazprom. Ann and Mitt Romney's family trust return, released Friday, shows Romney sold his Gazprom stock at a loss last September in advance of election season.
Romney's 2011 trust — managed, he says, without his input — also shows in its return hundreds of dropped shares of a Russian internet firm, Yandex, sold at a loss in August of 2011. Yandex operates the largest search engine in the country.
Romney's financials for 2011 show dropped investments in over 1000 shares of Gazprom and Yandex combined.
Romney has been fiercely hawkish toward Russia while on the campaign trail. The GOP nominee told CNN's Wolf Blitzer in March that Russia is America's "number one geopolitical foe." Again in July, Romney told Blitzer that "in terms of geopolitics....Russia is the number one adversary."
During his first bid for the presidency, Romney told reporters that his trustee, Boston-based lawyer Brad Malt, had been working to clean up the candidate's investments.
"My trustee has indicated publicly that he will make an effort to make sure that my investments to the extent possible and practical, will conform with my political positions," Romney said in 2007.
Romney's investments in Gazprom and Yandex were not long-standing; both ventures lasted no longer than six months. The Gazprom shares were acquired in March and sold in September; and the Yandex shares were acquired in June and sold in August.