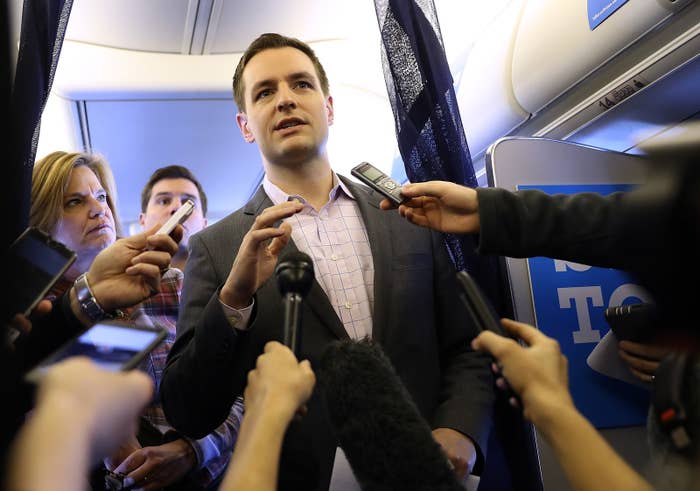 The Washington speaking agency Leading Authorities deleted marketing material from its website on Wednesday morning that advertised joint paid appearances featuring Hillary Clinton and Donald Trump's respective campaign managers.
The web page, removed following a report late Tuesday by BuzzFeed News, pitched Clinton's Robby Mook and Trump's Corey Lewandowski as an "entertaining pair sure to keep any audience engaged," offering a "future-focused look at why Trump won."
A spokesperson for the firm, Matt Jones, said the marketing material "was generated by our team," not Mook or Lewandowski. "We're removing it."
"There has been great interest in both Corey and Robby individually, but want to be clear that they have not teamed up," he said. "This was solely our team's idea."
Jones declined to say whether the operatives had been consulted directly.
Neither Mook nor Lewandowski had been shown the language on the speaking agency's website, a person familiar with the situation said Wednesday.
On Wednesday afternoon, Mook tweeted that he had not committed to the arrangement and that he is no longer affiliated with the agency. He had yet to deliver any speeches for Leading Authorities.
The two campaigns were bitter rivals throughout the election.

After the election, the two operatives appeared together alongside other top Clinton and Trump aides at the Harvard Kennedy School's quadrennial presidential campaign conference, an event that grew particularly tense and emotional during a three-hour panel discussion debriefing each team's victories and missteps.
The paid-speech roadshow typically takes speakers to corporate gatherings, trade conferences, and universities. The contracts can deliver tens of thousands of dollars for each speech — and hundreds of thousands for names like Bill and Hillary Clinton.

Mook, the 37-year-old who managed Clinton's campaign, is a career field organizer, new to the world of speech and television contracts that have helped make well-paid public figures out of operatives fresh from campaigns or the White House.

After his dismissal from the Trump campaign in June 2016, Lewandowski, 43, signed on as a paid political analyst for CNN. The arrangement became subject to criticism when Lewandowski continued to advise Trump and once on-air revived the "birther" conspiracy that the president helped make prominent before his candidacy.
Lewandowski has since opened a Washington-based consulting firm with former Trump aide Barry Bennett.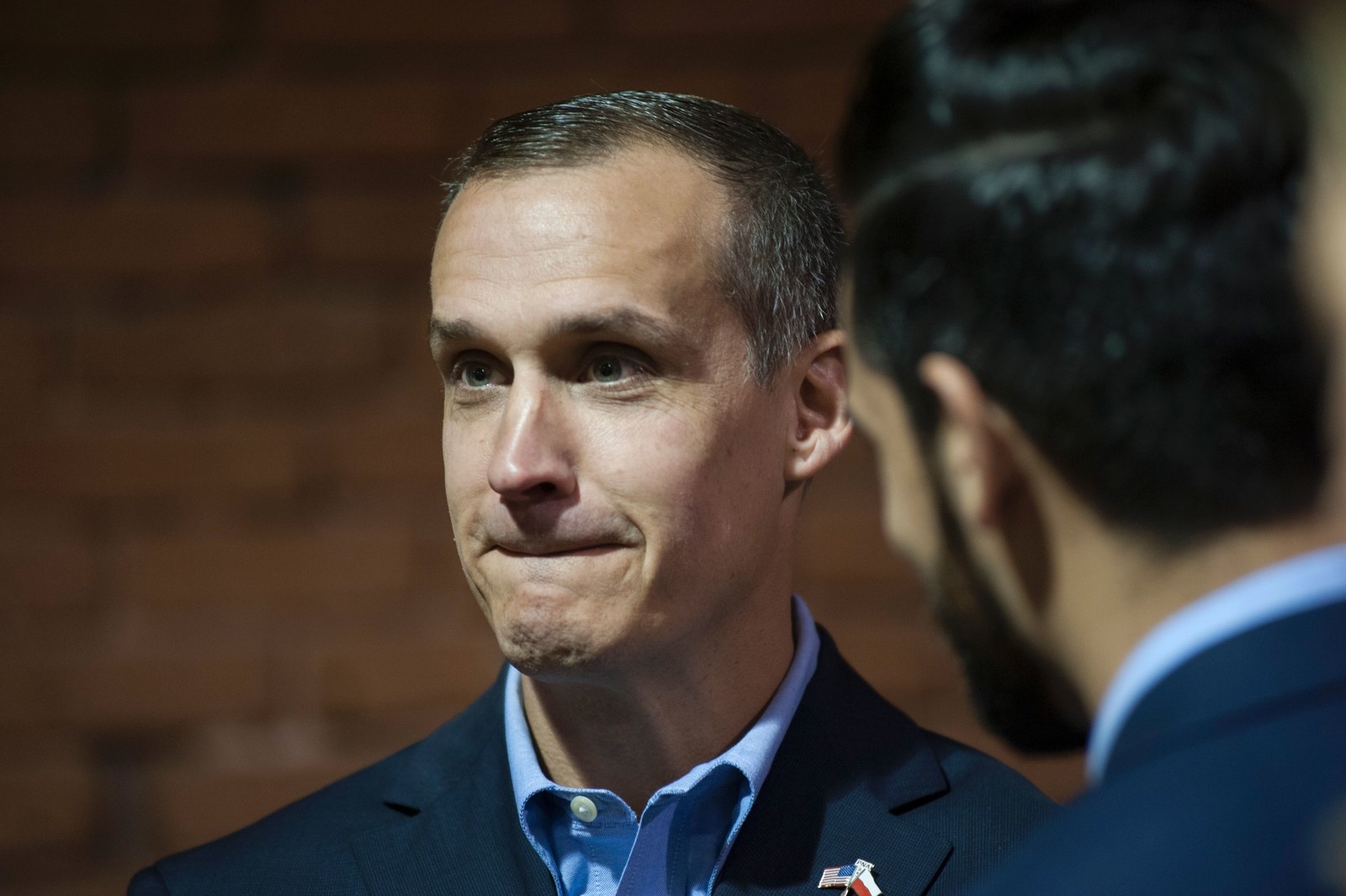 The Leading Authorities website envisioned the two operatives would discuss "cyber attacks," "unreliable polling," and managing an organization "through crisis."
"Corey and Robby debate the day's hot issues while sharing behind-the-scenes anecdotes from two of the most heavily-dissected campaigns ever run," it said.
The Lewandowski–Mook arrangement would have been far from unusual.

Speaking agencies often advertise Republican–Democratic duos. Ahead of the 2012 race, the Harry Walker Agency once sponsored a popular joint booking with Karl Rove, the Republican strategist, and Robert Gibbs, the former press secretary to Barack Obama. (Leading Authorities also presents Lewandowski as a potential joint speaker with Democratic strategist and Obama alum Stephanie Cutter.)
Leading Authorities represents a range of public figures, from MSNBC hosts Joe Scarborough and Mika Brzezinski to former Republican presidential nominee Mitt Romney and Democratic National Committee interim chair Donna Brazile.