Religious Leaders Urge Obama To Reject Pipeline On "Moral Grounds"
A faith-based appeal from more than 150 clergy against the Keystone XL pipeline. "We pray for you as you make your decision..."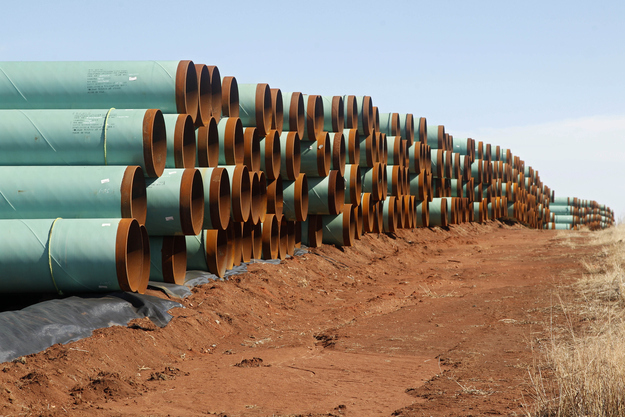 A letter to President Obama signed by more than 150 religious leaders made the case Tuesday that a controversial tar sands pipeline project should be rejected on moral grounds "for future generations and to care for God's Creation."
Rev. Sally Bingham, president of the religious climate change group, Interfaith Power and Light, organized the letter on behalf of 174 reverends and religious heads from across the country.
"As people of faith," the message reads, "we share your conviction that we are commanded by God to care for our planet and that the failure to respond to the threat of climate change would betray our children and future generations."
The letter, also recast as a full-page advertisement running Tuesday in the print edition of Politico, warns the president that the environmental impacts of the proposed Keystone XL pipeline would pose "an unnecessary risk to the communities along the nearly 1,000 miles through which the pipeline would pass."
Obama may not announce his decision on the TransCanada pipeline project until next year, after the State Department concludes a final review.
The appeal from Interfaith Power and Light is the latest of heightening cries from the environmental community for the president to reject Keystone. Earlier this month, a group of 150 Democratic donors sent a similar letter to the White House, comparing the president's ruling on Keystone to the decision to end slavery.
"Building this pipeline is the exact opposite of the course we must take to safeguard our climate and move towards a clean energy economy," Bingham said in a statement.
Interfaith Power and Light's full-page ad, running Tuesday in the print edition of Politico: