Ready For Hillary Raised More Than $4 Million In 2013
The super PAC took in money from more than 33,000 donors to support a potential Clinton 2016 campaign, including the former chief privacy officer of Facebook.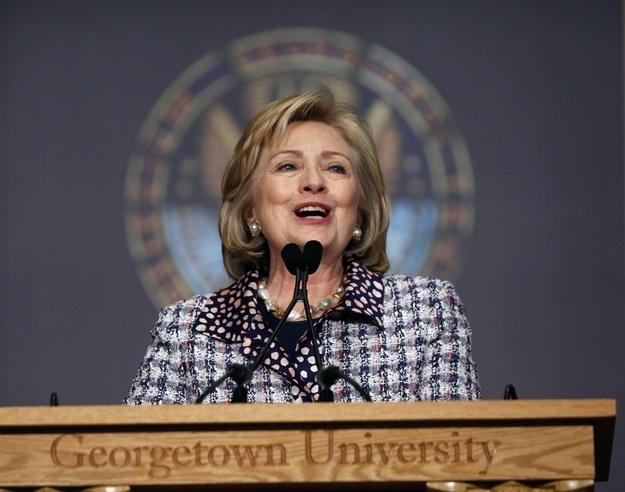 The super PAC supporting Hillary Clinton's possible presidential run raised more than $4 million in its first year, the group announced Tuesday evening.
Ready for Hillary, founded last January to build what they call a "grassroots army" for Clinton ahead of 2016, tapped funds from more than 33,000 donors in 2013.
A Ready for Hillary official said the group claims more contributors than "all other presidential super PACs ever, combined."
The average contribution from donors was $82, according to a preview of the mid-year Federal Elections Committee filing the group made available to BuzzFeed.
Ready for Hillary, one of an array of outside groups already aligning behind Clinton in a coordinated effort, has capped its donations at $25,000. The voluntary cap was established, sources close to the group have said, so that Priorities USA, a pro-Obama PAC now transitioning to the Clinton effort, can focus on big-money contributors and large ad buys.
In the last sixth months, Ready for Hillary more than doubled the $1.25 million it raised during the first half of the year.
The FEC report, which will be officially released next month, will show two new donors, Chris Kelly and his wife Jennifer Carrico, maxed out to the group with donations of $25,000 each, the PAC's executive director, Adam Parkhomenko confirmed.
Kelly, the former chief privacy officer of Facebook, was an early supporter of Clinton's during the 2008 primary. His and his wife's contributions make them members of the group's National Finance Council, joining big names in fundraising like George Soros and Susie Tompkins Buell.
Ready for Hillary finished the year most recently with a fundraiser with Rep. Tim Ryan in Westchester, N.Y., that raised more than $100,000, the PAC said. This week, the group's senior advisor, Craig Smith, traveled to New Hampshire. He also plans to visit Iowa, another early presidential primary state, later this month.