Rand Paul Takes Shot At Hillary Clinton's Age
The likely Republican presidential candidate suggests that Clinton, who is 67, may not be able to handle the "rigorous physical ordeal" of the campaign trail.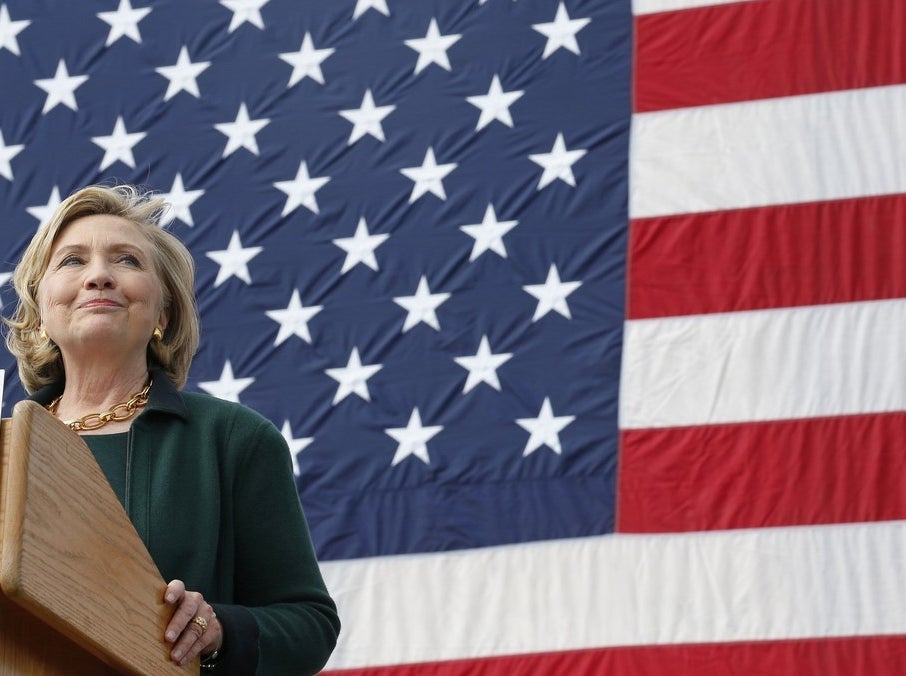 He brings her up in stump speeches. He freely attacks her in interviews with the national press. He hammers her again and again for the strike on the U.S. consulate in Benghazi, and for a line she botched last month on the campaign trail.
Sen. Rand Paul's latest knock on Hillary Clinton — his potential rival in the next presidential race — came in a Politico article, published on Monday, in which he appeared to take a shot at her age and health. Clinton just turned 67.
In the interview, Paul questioned whether Clinton would be able to physically handle running for president. "It's a very taxing undertaking to go through," he said. "It's a rigorous physical ordeal, I think, to be able to campaign for the presidency."
Paul, the junior senator from Kentucky, is 51 years old.
Asked if he wanted to clarify the remark, a spokesman for Paul said, "Nothing to add here." A Clinton spokesman did not respond to an email about the comment.
Adrienne Elrod, the communications director for Correct the Record, a research group backing Clinton, said, "It's pretty funny that Rand Paul is lecturing on the 'rigors' of a presidential campaign, given that last I checked, he's never been a presidential candidate, or even a candidate for re-election to any office."
The "excitement and enthusiasm" for Clinton on the campaign trail, Elrod said, "will be far more than Rand Paul can handle."
When Clinton campaigned for Democrats during the midterms this fall, she kept a demanding schedule. In a 54-day period, she appeared at 45 events in 20 states, stumping for at least 26 different candidates, according to her office.
If Clinton were elected president in 2016, she would be 69 on inauguration day — the same age as Ronald Reagan when he took office in 1981.
The chair of the Republican National Committee, Reince Priebus, has said he considers Clinton's age and health "fair game" in a possible presidential race.
"What I do know is that the issue is going to come up as it does for any person running for president," said Reince Priebus on NBC's Meet the Press earlier this year. "It was fair game for Ronald Reagan. It was fair game for John McCain."