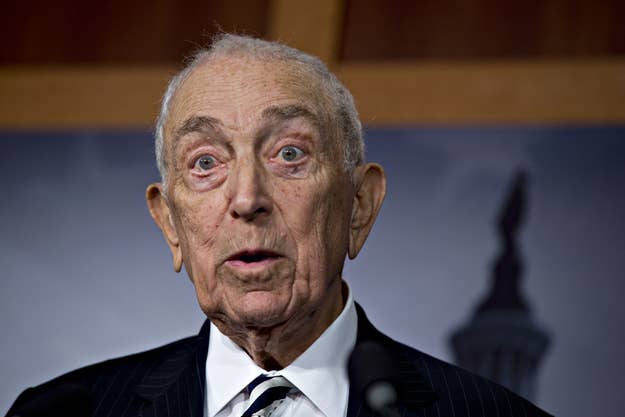 WASHINGTON — Senator Frank Lautenberg took a swipe Thursday night at Newark Mayor Cory Booker, who announced last month that he would "consider" a run in 2014 for the New Jersey U.S. Senate seat currently occupied by Lautenberg.
Addressing a crowd of lawmakers and operatives at a New Jersey Chamber of Commerce dinner, Lautenberg noted that his colleague Booker was not in attendance.
"I'm disappointed that Cory Booker couldn't be here tonight," Lautenberg said. "I'd think spending time out of the city was one of his favorite activities."
"Perhaps we were too close to Newark," he added.
It was the latest in a line of the Senator's on-the-record digs at Booker. Last Thursday, Lautenberg suggested again that Booker wasn't around Newark enough — a line of attack taken often by critics who say the mayor spends too much time at fundraisers outside the city or appearing on television news shows.
"Maybe if the mayor can solidify the fact that he wants to improve Newark by being there, things would be different," Lautenberg told the National Journal. "But he's free to do as he wants to do."
Earlier this month, the Senator told the Philadelphia Inquirer that Booker needed to be disciplined with "a spanking," as would one of his four children, he said.