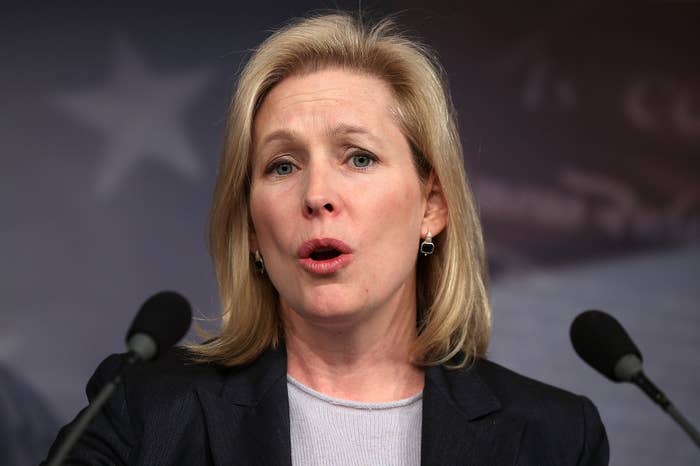 On the heels of Mark Sanford's victory in the Republican runoff race to vie for a vacant South Carolina congressional seat, Democratic Sen. Kirsten Gillibrand urged her extensive list of online subscribers to help "fight back" against the former governor.
"This is the same Mark Sanford who, as governor, disappeared from office and used taxpayer money to visit his mistress," Gillibrand wrote in an email to supporters just minutes after the Associated Press called the runoff race for Sanford, whose term in office four years ago was tainted by an affair with an Argentinian woman.
"With all the issues we are working on, we do not need him in Congress," said Gillibrand, who then asked subscribers to donate to the Democratic special election candidate, Elizabeth Colbert Busch, the sister of comedian Stephen Colbert who Gillibrand praised as a "strong independent woman running to give us a better alternative."
That Gillibrand stepped into the South Carolina race so quickly is no surprise. Her "Off the Sidelines" campaign, founded in 2009 to support women running for public office, raised over $1 million last cycle for candidates like Sens. Claire McCaskill and Heidi Heitkamp.
The race for the House seat in South Carolina's first Congressional District will be decided in just five weeks, and Gillibrand is likely to help Colbert Busch with her extensive political network before the race in through.
"Elizabeth is exactly the kind of person we need in elected office," said Gillibrand in the email. "She has real accomplishments for middle-class families. And, she pronounces the 't' in Colbert."