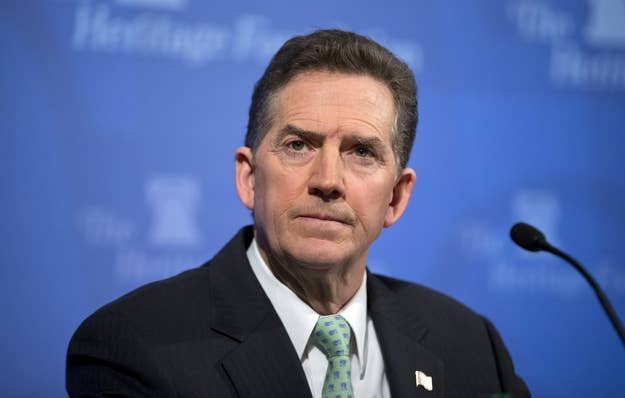 The Heritage Foundation announced Friday afternoon that Jason Richwine, the senior policy analyst who co-wrote the contentious study on the Senate's immigration reform bill, has resigned.
Richwine became embroiled in controversy this week after a report in The Washington Post revealed that his 2009 dissertation argued that immigrants IQ are "substantially lower than that of the white native population."
"Jason Richwine let us know he's decided to resign from his position. He's no longer employed by Heritage," said a spokesperson for the conservative think tank. "It is our long-standing policy not to discuss internal personnel matters."
A senior official at a pro-reform conservative group told BuzzFeed the Richwine resignation proves the point that the group's Senate immigration study is unreliable at best.
Richwine's resignation is "implicit acknowledgment that the study is flawed," said the official.