Iowa Editorial Board Demands Hillary Clinton Come To Iowa
"But as Iowans, we need to see that connection in action ... We'd suggest sooner rather than later this time," the second-largest paper in Iowa writes.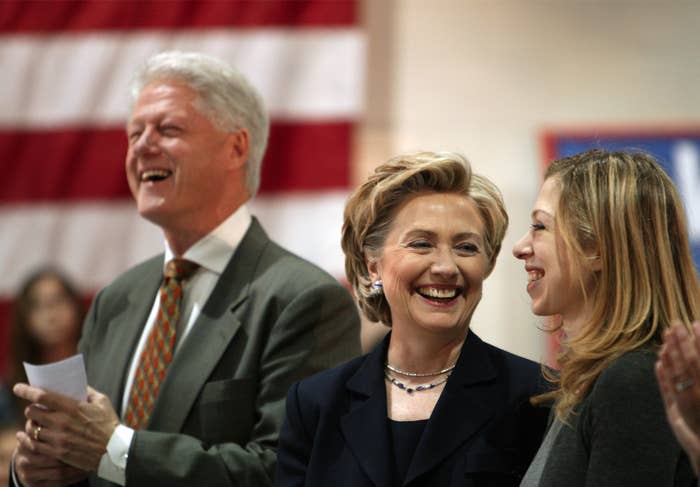 In a pointed staff editorial, a major Iowa newspaper urged Hillary Clinton to visit the crucial presidential primary state "sooner rather than later this time."
The editorial, published Tuesday by the Gazette, rehashes Clinton's failed 2008 operation and offers a blistering characterization of the problem she faced in Iowa: "when a candidate or campaign refuses to engage in retail politics."
The Gazette, based in Cedar Rapids, is the state's second-largest paper, catering primarily to eastern Iowans. The editorial begins with a reference to Clinton's third-place finish in the Iowa caucuses six years ago, behind then-senators Barack Obama and John Edwards. "In her book Hard Choices, Hillary Clinton wrote, 'The night of the Iowa caucuses, where I placed third, was excruciating.'" The editorial continues: "Clinton might be surprised to know many Iowa activists and caucus-goers felt similarly regarding her 2008 campaign in the Hawkeye State."
Clinton, who has said she's considering a second White House bid, has a mixed history with the state. In 1992, her husband's presidential campaign skipped the state altogether — one of Iowa's U.S. senators, Tom Harkin, was also running that year. But four years later, running as an incumbent, he didn't show there either.
When Clinton launched her own presidential bid, she nearly passed over Iowa, too. A 2007 campaign memo suggested she skip the state. Clinton did spend a considerable amount of time in Iowa, but she had trouble connecting with voters.
Ready for Hillary, a super PAC that has spend the last year and a half rallying support for a potential 2016 run, has made two major appearances in the state this year. Iowa Democrats showed up in large numbers to a Ready for Hillary "kick-off" event in January, but some attendees suggested they wanted Clinton to make an appeal herself, not a surrogate organization. "Do you want them to organize around a PAC or around a candidate?" said Janet Petersen, a state senator, at the event.
Clinton has been traveling from city to city this summer to promote her new memoir, Hard Choices, but she has not returned to Iowa.
The Gazette takes issue in particular with Clinton's staffers and her chief strategist at the time, pollster Mark Penn, who authored the 2007 memo.
"While many Iowa Democrats had few qualms with the candidate, the same could not be said of the campaign or, to some extent, its staffers — especially strategist Mark Penn of the now infamous memo that advocated skipping Iowa."
"Mistakes were made — frankly, too many to list here — but chief above them all was the steadfast refusal of the Clinton campaign to honor the tradition of visiting the early states," the staff writes. "Iowans are generally forgiving folks, willing to allow candidate weaknesses in one area if they are overshadowed by strengths in others. We make exception to that policy, however, when a candidate or campaign refuses to engage in retail politics."
The final section of the editorial shifts to second-person, addressing Clinton directly.
"The memories of 2008 have softened for us, Mrs. Clinton. We've watched as you have flexed your muscles on the international stage and have been impressed with your ability to connect," the staff writes. "But as Iowans, we need to see that connection in action. Our hope, if you are really considering a 2016 run, is that you have learned from your experience and come to Iowa intent on having true conversations about what matters to our state and the fine people in it."
"We'd suggest sooner rather than later this time."