Immigration Reform Moves Forward In White House Meeting With Hispanic Caucus
In a discussion Tuesday, talks focused on who would "go first" on immigration reform. "We're in a good place," says Gutierrez.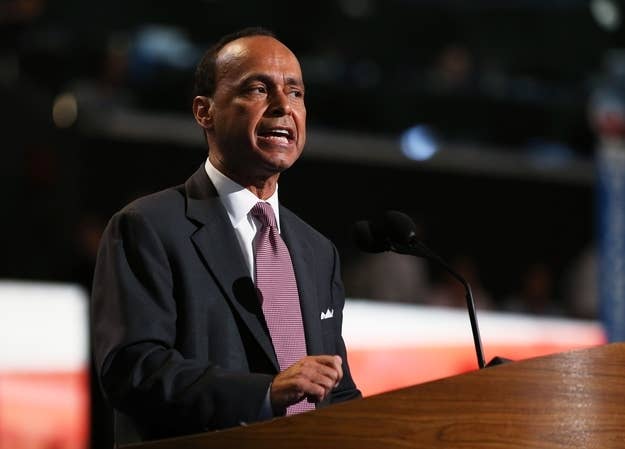 Representative Luis Gutierrez and five other members of the Congressional Hispanic Caucus met with White House officials Tuesday in the Roosevelt Room to discuss the administration's plan to move forward on comprehensive immigration reform, the Illinois Congressman, a key figure on the issue, told BuzzFeed.
"It's clear to me from that meeting that they have a plan, they're working, and their team is expanding," he said.
Gutierrez said the discussion surrounded "who goes first" — the Senate, House, or White House — on the push for immigration legislation. "We talked about what the president wants and what his vision is," said Gutierrez. "And I gotta tell you, we're in a good place."
As evidence of the momentum on immigration, Gutierrez compared Tuesday's meeting with one he had in March 2009 — which he found lacking — with the president and White House officials.
"In March 2009, it's like, no, I don't have a plan, I don't have anybody in charge, and I don't have a team of people working on this," said Gutierrez, who was told at the 2009 meeting that the figure heading up immigration would be then-chief of staff Rahm Emanuel.
"The chief of staff is in charge of everything. It was like being told there was no one in charge," he said. (Gutierrez declined to the Obama officials present for Wednesday's meeting.)
Cecilia Muñoz, White House Director of the Domestic Policy Council, will likely take a leading role, he said. "Cecilia has been in every meeting I've had with the president. She's been the link," said Gutierrez.
As discussions continue in the House and Senate — particularly around Sen. Marco Rubio, who laid out his immigration plan in the Wall Street Journal last week — a more solid path forward for Congress and the Obama administration would emerge, said Gutierrez, "by the end of February or early March."
Immigration reform will also be a central focus of the president's State of the Union address next month, said the Congressman.
"The president has spoken about it in his last three State of the Unions. You can speak about something without it really being remembered. But something tells me you're gonna remember immigration in this State of the Union address," he said.
The meeting, called Monday, was a show of assurance to immigration advocates in Congress that reform remains a priority despite the administration's recent focus on the fiscal cliff and gun control.
"It's a big priority, and it's gonna be an all-out press," said Gutierrez. "There's a team of people that the White House is working on this. They made clear to us that the team was evolving and expanding."