Illinois Governor Reverses Stance On Michael Bloomberg's PAC
"I think he has the right to speak," Quinn says. Last week, the governor scolded Bloomberg for using "huge amounts of money" to dictate the gun-control-focused special election.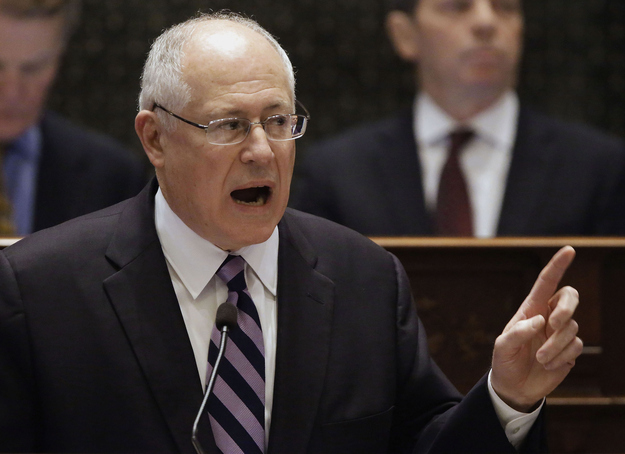 WASHINGTON, D.C. — Illinois governor Pat Quinn, who last week criticized New York City mayor Michael Bloomberg's influx of cash into the special election to replace disgraced ex-Rep. Jesse Jackson, Jr., told BuzzFeed Sunday that he "absolutely" supports Bloomberg's efforts in the race.
Bloomberg has invested a reported $2.2 million into the House race through his PAC, Independence USA, to help dislodge former congresswoman Debbie Halvorson, a pro-gun candidate who received an "A" rating from the National Rifle Association.
Quinn, a Democrat who supports a ban on assault weapons and high-capacity magazines, previously told reporters in Chicago last Sunday, Feb. 17, that regardless of the issue or election at stake, "We should not allow anyone with huge amounts of money to dictate the terms of the political debate."
But during a visit to Washington, D.C., for the National Governors Association's annual winter meeting, Quinn seemed to have softened his view of outside funding.
"I think he has the right to speak," said Quinn of Bloomberg. "Everybody has a right to speak. And I think he has strong views on this, which are similar to mine."
"He's made a difference, I'll tell you that," he continued. "They've clearly changed the dynamic, where the NRA and the people who advocate their point of view have real competition, and the candidates have woken up to that fact."
"I favor a ban on assault weapons [and] a capacity limit on ammunition magazines," said Quinn. "All those things are now in the realm of possibility because of the advocacy of Mayor Bloomberg across America, so I commend that. I think that's a really good thing."
Quinn cited one of the victims of the mass shooting last summer in Aurora, Colo. — John Larimer, a 27-year-old Navy Petty Officer from a suburb of Chicago, who died protecting his girlfriend inside the movie theatre — as cause for his support of new gun control legislature.
"We lost a young sailor from Illinois in the theatre in Aurora, and he was killed with an assault weapon," said Quinn. "We have to do something about this."
Asked directly if he supported Bloomberg's involvement in the special election, Quinn said, "Absolutely."
The race's Democratic primary — which will, largely, decide the election because the district is heavily Democratic — is scheduled to take place Tuesday, Feb. 25.