How Twitter Can Blow An Election Call
A single tweet from the CAP Action Fund set off the news that Elizabeth Warren had won an hour before the official call. "A rogue retweet."
Elizabeth Warren pulled off a win in the Massachusetts U.S. Senate race Tuesday night, but a "rogue tweet" falsely claimed NBC News had called the race about an hour before the official projection was made at 9:45 p.m.
At 8:51 p.m. Tuesday night, a tweet from the Center for American Progress Action Fund — a sister organization to the Center for American Progress — read, "NBC news is calling #MA Senate race for Elizabeth Warren (D)." The tweet, now deleted, spread from there.
The original tweet from CAP Action Fund

The tweet was then picked up by several users
ThinkProgress, with over 185,000 followers, then also tweeted that Warren had won
The tweet spread from there, but some noted NBC seemed to be the only network to make the call
But the Warren campaign apparently believed the conventional wisdom on Twitter. They released a "Thank You" picture on Warren's Facbeook page at 9:08, before an official call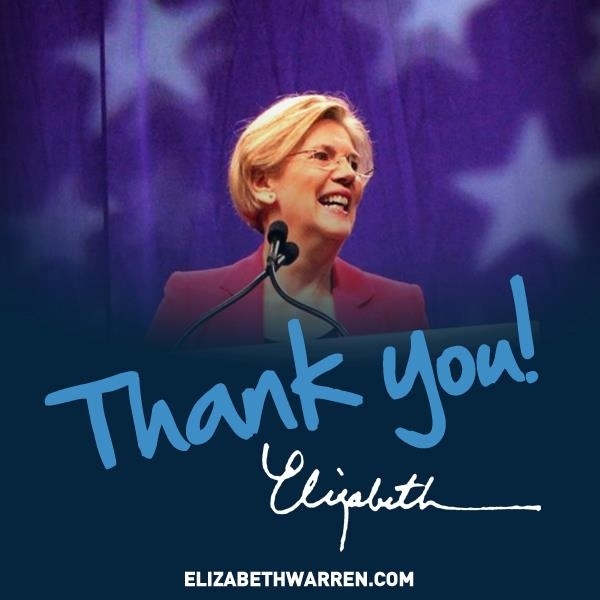 News organizations picked it up, too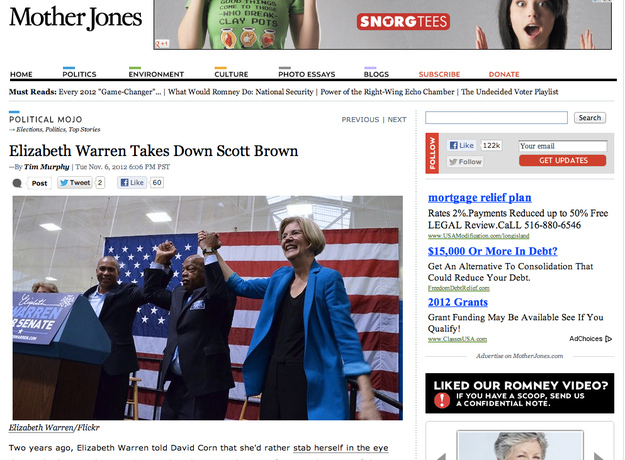 NBC Anchor Brian Williams then took to Twitter to dispel what he called the "rogue retweet"
But by 9:42, NBC was ready to call the race in Warren's favor anyway