Around lunchtime last Thursday, a sense of relief rippled through the tight network of friends, staffers, and donors connected to David Brock, the man at the center of a coordinated, independent effort to elect Hillary Clinton.
For weeks, they'd been bracing for a New York Times story in the works: a critical A1 look at Brock's longtime fundraiser, Mary Pat Bonner, airing complaints that her firm is paid on commission, taking a cut of the donor money she nets for clients, which include a set of pro-Clinton entities founded by Brock.
When the piece ran, the reaction inside Brock's circle was unanimous: Bonner had emerged largely unscathed. There was no need to respond. The crisis was over.
But that changed four days later when questions about the origins of the Bonner story precipitated an unexpected, deep, and public splintering in the pro-Clinton operation. The rift revealed doubts about the trust between its most central players, namely the officials at Priorities USA Action, the high-dollar super PAC facing a massive task: raising an estimated $300 to $500 million.
On Monday afternoon, Brock resigned from the board of Priorities. In a letter to the co-chairs, Jim Messina and former Gov. Jennifer Granholm, Brock alleged that current and former officials from Priorities were responsible for pushing the story to the Times and waging an "orchestrated political hit job" against Bonner and the research groups that Brock heads, Media Matters and American Bridge.
Brock was placed on the board of Priorities one year ago, along with stakeholders from other groups, as a largely symbolic position, meant to project unity. The super PAC has never convened a full board meeting, one source said.
The central triad of outside Clinton groups — Priorities, American Bridge, and Ready for Hillary, a super PAC building a list of supporters — has worked in lockstep for most of the last year. But the letter, first published by Politico, is the latest example of a repeated claim among members of the pro-Clinton network: that Priorities has tried to wrest control of money and position, even at the expense of allies.
In interviews this week, people close to both sides described a frenzied weekend, as officials traded dozens of phone calls about the Bonner article. Some claimed that the story had "backfired" on current or former Priorities officials: It contained the admission that, in 2012, the super PAC had itself used fundraisers who took commission, upsetting one donor, Irwin Jacobs, according to the Times.
By Sunday, Brock told friends and colleagues he was "confident" Priorities played a role in pushing the story, according to three sources who spoke with him. Priorities officials still deny any involvement with the Times story.
But Brock only decided to resign on Monday after learning about what he believed was a second hit on his groups from Messina, the Priorities co-chair and former campaign manager for President Obama.
In a round of calls to fellow Priorities board members that afternoon, Brock said he had learned over the weekend that Messina and a donor Messina advises were leading an effort to get other donors to sign a pledge vowing not to contribute to groups who employ fundraisers working on commission.
Brock told board members he believed the attacks wouldn't stop unless he took public action, sources said. A Priorities official denied the Messina effort existed.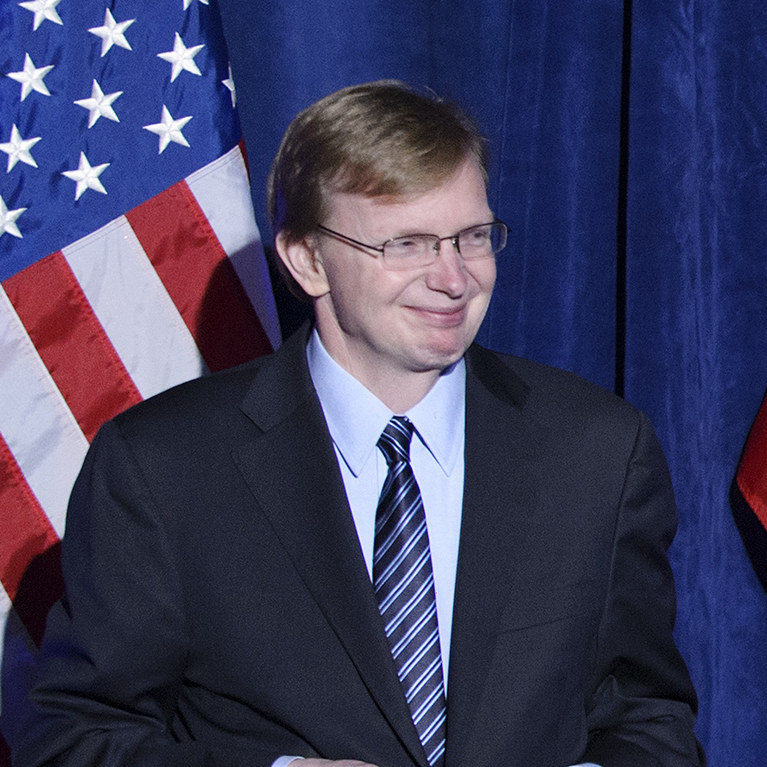 At least one official involved with the groups raised objections to Brock's public resignation, worrying the move would create bad press for Clinton, whose 2008 presidential campaign fought frequent "infighting" headlines.
When the letter went out to the board, Priorities officials sought to resolve the problem swiftly and reinstall Brock on the board. The matter was described by several as an imperative: His group, American Bridge, is in line to serve as the research clearinghouse for Priorities during the election.
On a 4 p.m. conference call on Monday, Brock spoke with officials from the PAC, including Granholm, senior advisers Paul Begala and Sean Sweeney, executive director Buffy Wicks, and board member Charlie Baker.
A few hours later, the two parties issued twin statements to reporters. Brock said he would consider rejoining the board. And Granholm, the co-chair and former Michigan governor, acknowledged in hers that Priorities took Brock's concerns "seriously and are working to address them."
In interviews this week, officials close to both sides said they believed the problem between Priorities and Brock comes down to one main point: money.
Brock, who works as a fundraising team with Bonner on all 10 of the Democratic entities he runs, maintains relationships with a loyal group of donors. There is a belief among Priorities officials, two sources said, that Brock and Bonner's annual fundraising of about $28 million each year has created a "traffic issue."
In a similar dispute two years ago, Priorities officials tried to shut down Ready for Hillary over concerns it would siphon off high-dollar donations. The smaller super PAC agreed to set a voluntary cap of $25,000 on contributions.
Since the midterm elections, officials working on the pro-Clinton effort have privately worried that Priorities is behind in its goal to raise as much as $500 million. In 2012, when the PAC formed to support Obama's reelection, it was a lean, tight operation with smaller money targets and a more straightforward objective: to define Republican Mitt Romney early with cutting television ads.
But Democrats close to Priorities list a number of concerns ahead of the next race: There is no apparent fundraising or message strategy yet, and some officials believe that Messina, the co-chair who also runs his own consulting firm, is not involved enough. When the Brock resignation letter hit, he was in England, where he is working for the Conservative Party. (A tweet he posted in the midst of talks to get Brock back on the board made the rounds by email among the pro-Clinton officials on Monday: "Great night in London," he wrote.)
Since the midterms, the PAC has raised just around $1,000, and now has about $500,000 cash in the bank, according to recent election filings.
Officials aligned with both groups said they hoped to have the conflict resolved fully, with Brock back on the board of Priorities, in a matter of days.