Hillary Clinton's Possible Presidential Campaign Has Stunted House Recruiting
Democratic recruits want to sit the midterms out and run in 2016 under Clinton's name instead. "Whoever has the job of recruiting for the DCCC after I leave will not have a difficult job," says Israel.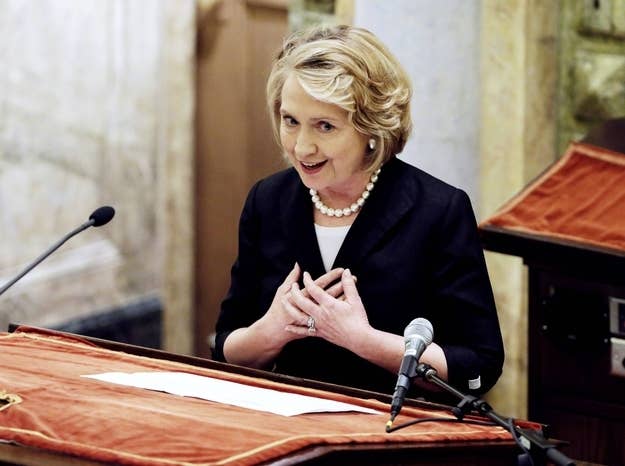 The head of the national committee to elect House Democrats next year has a problem: His potential recruits keep telling him they want to sit this cycle out and run in 2016, when the name at the top of the ballot might be Hillary Clinton.
Even the possibility of a Clinton presidential campaign has congressional hopefuls eyeing 2016 as a wave election year for Democrats nationwide, according to Rep. Steve Israel, the chair of the Democratic Congressional Campaign Committee.
"This is an interesting phenomenon right now," Israel told BuzzFeed in an interview Friday. "We have some recruits who say, 'You know, I don't know if I want to do it in '14, but if Hillary Clinton runs in 2016, I'm in.'"
Israel said he's heard this from candidates "almost everywhere," but particularly in rural and former blue-dog districts where they "feel like it's gonna be easier," he said. "And why is that? Because Clinton won those blue-dog districts when he was president."
"It's a huge dynamic," he added. "Their view is, I raise $4 million in 2014, put on my body armor, and go out there and fight it out — or do I just wait until 2016 and I'm Hillary Clinton's running mate?"
But Israel, who has the job of winning back control of the House for Democrats, said he has told candidates that 2016 will bring more intra-party competition down-ballot if Clinton runs.
"My view is, consistently, I've got news for you — if 2016 is gonna be a better deal for you, it's gonna be a better deal for other Democrats in your district. The only thing you can do is get in 2014," he said.
Democrats would need to pick up 17 seats to win a majority in the House. Although President Obama has said the party has "a great chance to take back the House" next year, Democrats are not expected to win enough races.
Asked if a Clinton campaign would precipitate a wave election in 2016, Israel said no. "People disagree with me on this, but I think wave elections have become massively exaggerated in this new political environment. I don't think you win on wave elections anymore. I think the Obama campaign showed that you win more tactically."
But Israel, who has chaired the DCCC since 2011, said he could see Clinton's candidacy as a major boon to recruiting efforts.
"Whoever has the job of recruiting for the DCCC after I leave will not have a difficult job for as long as people believe Hillary Clinton is gonna be on the ballot," he said. "There are very few Democrats that I meet that can't campaign with Hillary Clinton or Bill Clinton. And there are very few Republicans that I meet who don't wake up in fear of having Bill or Hillary Clinton come to their districts."