Hillary Clinton To Join IMF Head At Women's Summit
Clinton will speak with Christine Lagarde, the head of the International Monetary Fund, next month in New York.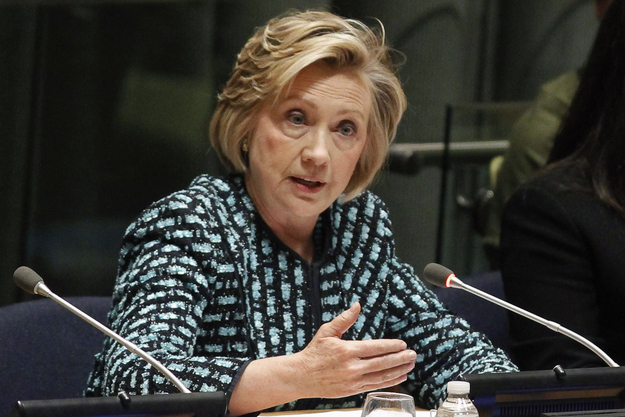 Two of the most powerful women in the world, Hillary Clinton and Christine Lagarde, will share the stage at a conference in New York City next month.
Clinton, the former secretary of state, will speak at the fifth annual Women in the World Summit with Lagarde, the director of the International Monetary Fund.
Tina Brown, the former editor of Newsweek, is hosting the annual women's conference, which Clinton spoke at last year in New York's Lincoln Center. Clinton and Lagarde also appeared together last year for an event at the IMF in Washington.
"We are thrilled to bring this historic and stimulating dialogue to Women in the World this year," said Brown in a statement. "Secretary Clinton and Madame Lagarde are the leading examples of women breaking gender barriers with every move they make." Both have appeared independently before at the summit.
Clinton and Lagarde will appear on a panel at the event, scheduled for April 3, moderated by Thomas Friedman, columnist for the New York Times.
Other speakers for Brown's conference this year include Clinton loyalist Ambassador Melanne Verveer, Ambassador Samantha Power, and Sen. Kirsten Gillibrand.