Hillary Clinton Raises California Money
During a May trip to California, Clinton will fundraise at the homes of top Democratic fundraisers — one a longtime backer and one a former Obama supporter.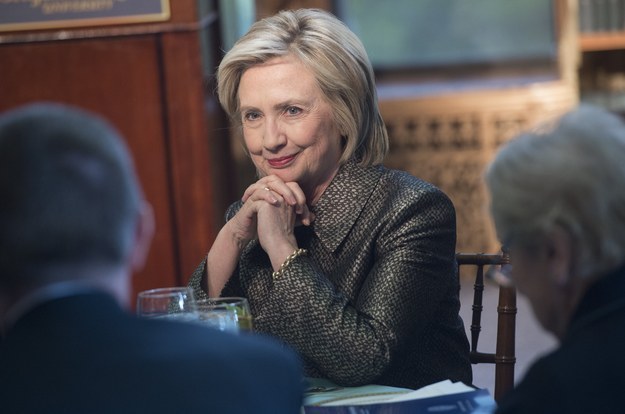 Hillary Clinton has made clear she will focus on the four states that begin the presidential primary. Following a trip next week to one of them, Nevada, she will take a brief detour to California for a series of private fundraisers.
The fundraisers will be small in size — and part of the "Hillstarters" program that asks supporters to find 10 donors to give $2,700, the maximum amount each individual can contribute toward the campaign's efforts in the primary.
Two leading Democratic donors will host Clinton in the Bay Area, according to copies of the invitations sent out late last week.
Susie Tompkins Buell and her husband will throw the first event on May 6 in San Francisco. Buell, co-founder of Esprit and the North Face, has been a close friend of Clinton's for years. She was also an early financial backer of two groups that supported a Clinton candidacy long before the election began: Ready for Hillary, a super PAC, and Correct the Record, which aims to defend Clinton in the press.
In Silicon Valley, on May 8, Clinton will hold another fundraiser at the home of Eileen Chamberlain Donahoe, the former ambassador to the United Nations Human Rights Council in Geneva, and John Donahoe, the president and CEO of eBay.
Eileen Donahoe supported Barack Obama over Clinton in 2008. He appointed her to the ambassadorial post about a year after he was elected.
The invitations — which cast the events as "conversations with Hillary Rodham Clinton" — ask that attendees contribute $2,700. "Co-Hosts" and "hosts" may raise $27,000 and $50,000 respectively to attend a reception with Clinton.
Between the two events, Clinton will stop in Los Angeles for a set of private-home fundraisers, first with Steven and Dayna Bachco, and later in the day, with longtime Clinton supporters Haim and Cheryl Saban, as first reported by Variety.
This week, Clinton will host her first fundraisers of the campaign — three in New York City on Tuesday and at two in Washington on Thursday.
Clinton's focus on lower-dollar fundraisers in intimate settings is meant to mirror a wider approach: This time, in a contrast to her 2008 presidential campaign, her aides have signaled at every turn that Clinton is taking "nothing for granted."