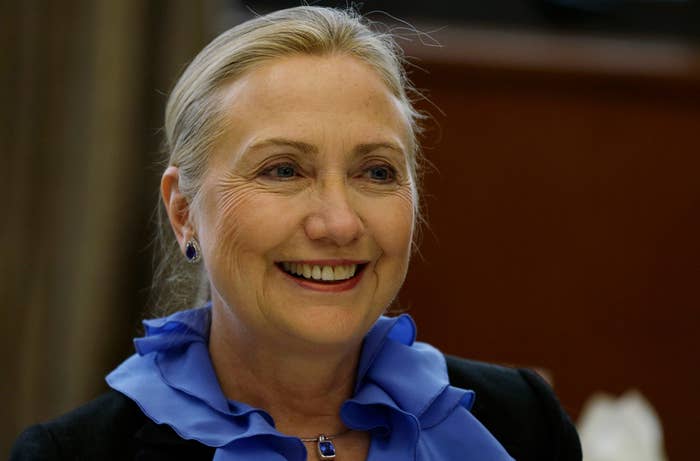 The "Ready for Hillary" political action committee, founded late last month in support of Secretary Hillary Clinton's possible bid for the presidency in 2016, has made its first major hire and is gearing up to expand further, a source familiar with the group tells BuzzFeed.
Seth Bringman, who served as communications director of the Ohio Democratic Party from 2009 to 2012, has joined "Ready for Hillary" in the same capacity.
Before working for the state party, he was a communications staffer on Clinton's first presidential campaign in 2008. Bringman, now doing work for a public relations consulting firm, will continue to work from Columbus, Ohio, for the PAC, said the source.
The PAC, filed Jan. 25 with the Federal Election Committee, is the first major effort by an outside group to get in front of a presidential race that hasn't started and a candidate who hasn't declared.
But Bringman's hire suggests that the PAC's founders — Allida Black and Adam Parkhomenko, both based in northern Virginia — are serious about fundraising and organizing support for Hillary Clinton. The "Ready for Hillary" site is already up and running, and the group's Twitter account boasts more than 51,000 followers.
Black, also the PAC's chairwoman, is a professor at George Washington University who volunteered as a fundraiser for Clinton's campaign in 2008, and Parkhomenko went to work in 2003 for then-Senator Clinton's campaign committees — Friends of Hillary, HILLPAC, and Hillary Clinton for President.
"Ready for Hillary," says the source close to the group, is making plans to hire additional staffers and possibly expand into different parts of the country, although the PAC hasn't purchased headquarters space yet in either Virginia or Ohio, the source said.