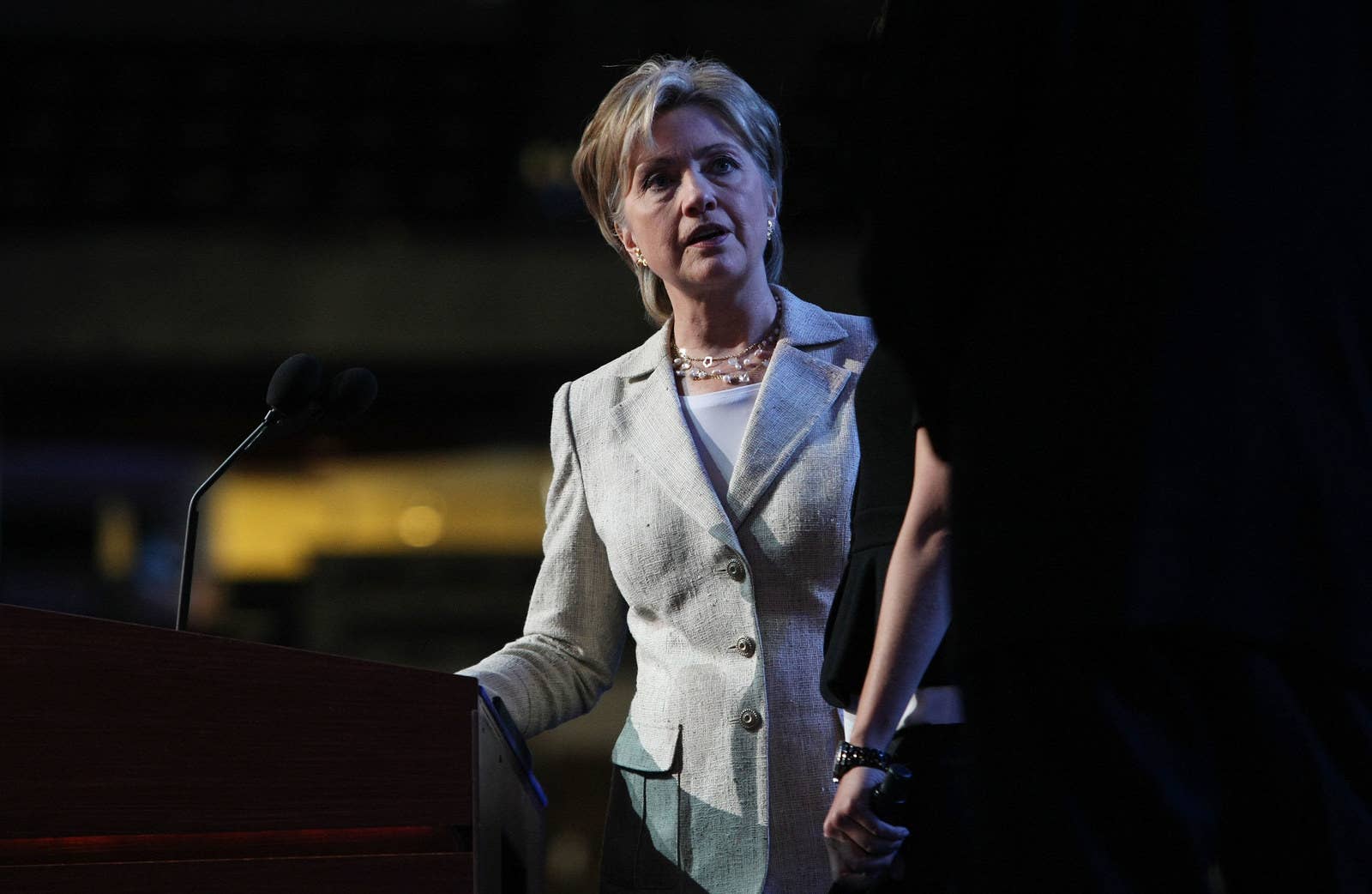 In 2007, while working for the candidate who hoped to be the first female president, a young woman filed a complaint against her boss — the campaign's faith adviser. She described "five kisses on the head" and "excessive tracking" of her whereabouts, among other complaints of harassment, according to campaign documents from the time.

Senior aides on the campaign wanted to fire him, according to three officials with knowledge of the process, but Hillary Clinton decided against doing so.
Not only was the adviser, Burns Strider, not pushed out — he thrived after her campaign, landing a senior role at a super PAC preparing for her next presidential bid. In that job, he exhibited the same kinds of inappropriate behavior toward women who worked there, particularly two young female subordinates, they said.
In at least three separate instances between 2007 and 2015, women who worked for the Clinton campaign or the pro-Clinton PAC said that Strider, 52, harassed them at work.
All along, even after his departure from that super PAC, he was described in the press as a close friend and confidant to Clinton, someone with access to one of the most important people in the country. In meetings, he would refer to the "boss lady" and what she wanted done — a sign to people in the extended Clinton orbit that he wielded influence, especially in the eyes of the young staffers who hoped to work for the first woman president.
This story is based on documents obtained from the 2008 campaign, months of emails and text messages, and more than two dozen interviews over the course of the last month, including with six people who worked for Strider at Correct the Record.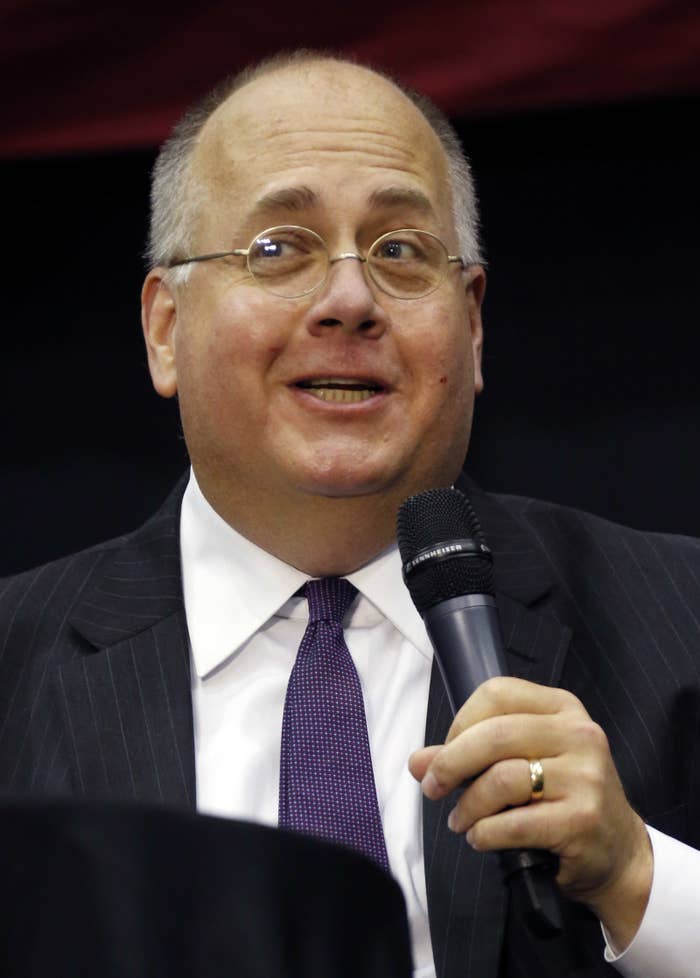 The two periods, one on a high-stakes presidential campaign and the other at a newly set-up super PAC, reflect a culture in politics where harassment can easily go unreported or unaddressed — and even a campaign seeking to shatter glass ceilings can play host to old-fashioned harassment. On campaigns, if complaints arise, they do so in an environment where the candidate's public perception is an inherent priority. At super PACs, the offices are small and fast-paced, often formed without robust human resource departments and staffed by young, aspiring operatives. And in the tiny world of Washington, personal relationships influence hiring — and young staffers come to fear that any perceived wrong move could damage relationships or end careers.
On Saturday, Strider did not deny that his behavior had been inappropriate.
Speaking by phone in a 45-minute call, he addressed claims laid out for him in a 16-point email, sent by BuzzFeed News. He acknowledged many of the incidents as true. Others, he said, he did not recall in the same way as the women interviewed for this report. He dismissed some of his actions as simply friendly, or characteristic of what he described as his Southern background. At the same time, he apologized broadly for his behavior and noted that he has struggled with depression and is in therapy. In the case of his conduct toward the woman who worked for him on the Clinton campaign in 2007, Strider said, "I didn't consider it excessive, but that doesn't mean it wasn't to her."
The New York Times first reported on allegations against Strider, and Clinton's decision to not fire him.
On Friday evening, Clinton tweeted that she had called the woman who made the 2007 complaint to tell her "how proud I am of her and to make sure she knows what all women should: we deserve to be heard." Of the 2007 events, Clinton wrote that she was "dismayed when it occurred, but was heartened the young woman came forward, was heard, and had her concerns taken seriously and addressed." On Tuesday, a few days after the publication of this story, in about a 1,500-word Facebook post, Clinton wrote of her decision in 2007, "If I had it to do again, I wouldn't," adding, "I did this because I didn't think firing him was the best solution to the problem. He needed to be punished, change his behavior, and understand why his actions were wrong. The young woman needed to be able to thrive and feel safe. I thought both could happen without him losing his job. I believed the punishment was severe and the message to him unambiguous."
Clinton, who has not been especially vocal about the #MeToo wave of sexual misconduct allegations, has a complicated public relationship with the changing expectations for how claims of sexual harassment and abuse are handled. During her 2016 campaign, she tweeted that every victim of sexual assault had "the right to be believed," which became a point of criticism, particularly on the right. After a woman in New Hampshire asked Clinton in 2015 whether the women who had accused President Bill Clinton of sexual harassment and assault should be believed, Clinton responded, "Well, I would say that everybody should be believed at first until they are disbelieved based on evidence."
Before she launched her first presidential campaign, Clinton hired Strider in 2006 to oversee faith outreach. Strider had worked his way up from the office of a Mississippi congressman to the Democratic Congressional Campaign Committee, to the office of Minority Leader Nancy Pelosi. He helped launch the Faith Working Group, a congressional initiative meant to combat the perception that Democrats are anti-religion. "For a long time," he said in 2007, "Democrats forfeited part of the electorate by choosing not to have a conversation about faith." Strider, a Southern Baptist from Mississippi, positioned himself as the Democratic Party's "faith guru," connecting candidates with religious leaders.
"God's not a mascot we're going to run out when we want to feel good," the American-Statesman quoted him telling reporters in the fall of 2007, during his time on the Clinton campaign. "You've got to be real in this faith and politics business or it's not going to work."
In November 2007, a direct subordinate filed a complaint about Strider within the Clinton campaign, according to documents obtained by BuzzFeed News. The woman in the complaint, whom BuzzFeed News is not naming, did not respond to emails this week.
The complaint was filed to Jessica O'Connell, the national director of operations, and quickly rose to the attention of the campaign manager, Patti Solis Doyle, and eventually, to Clinton herself, according to documents and accounts from three former campaign officials.
On Nov. 15, 2007, the young woman sat for an interview with a top campaign official. Notes about that meeting describe her account of Strider's behavior as follows:
gets "angry when she does not share or reveal personal information";

is "touchy," including "5 kisses on the head (on one occasion closing the door to do so, one occasion in the elevator)";

"wants her to leave all events with him";

"makes a point of always leaving with her (she varies her times to try to avoid him, but he asks her to wait so they can commute together)";

engages in "excessive tracking of whereabouts";

"said he loved her as a friend";

"told her he wants to get her drunk";

"told her he buys porn while on the road for travel."
The complaint documents also include emails that Strider sent to the woman on successive nights. The first, sent on Nov. 13, 2007, at 11:35 p.m., opens and closes with comments about what seems to be a work-related project for the campaign's faith outreach. In between, however, Strider wrote, "Again… Very very sorry for the drunk comment… You know how I think you're a radiant daybreak BUT that comment was really out of line… So sorry…"

The next night, at 10:44 p.m., according to the complaint, Strider sent the following email, subject lined, "Hey…"
There's no need to react to this email… Don't want you jumping at me :) I'm thinking about you… Mercy I hope you're having a good evening… I haven't met anyone as amazing as you are in a very long time… And its [sic] ALL of you that's amazing… The whole package [name redacted]. You have an internal and external poise and beauty that is so compelling. People are better off for knowing you. I count myself at the top of that list. You bring so much more into a relationship than I ever could… Look, I can't type as much as I'd like on this bb. And you don't want to hear it all… And you likely don't benefit that much from what I have to say… I just want you to understand how valuable you are in the lives of people who encounter you and that its [sic] all of you that makes you that way… I hope you understand what I'm saying… You're filling my mind tonight so I needed to share.

Hope, Joy, Celebration

Burns
The campaign's top officials discussed how to handle the matter, and at some point in the days following the Nov. 15 interview, Hillary Clinton was briefed about the complaint. At that time, Solis Doyle, the campaign manager, advised that Strider should be fired, according to the three former officials. O'Connell, the national director of operations, had also recommended that Strider should be fired.
In the end, the former officials said, Clinton decided to keep Strider in his role.
Solis Doyle declined to comment. O'Connell, now the chief executive officer of the Democratic National Committee, declined to comment.
A spokesman for Clinton, Nick Merrill, also declined to comment. He provided a statement from the law firm that represented the campaign in 2008, Utrecht, Kleinfeld, Fiori, Partners: "To ensure a safe working environment, the campaign had a process to address complaints of misconduct or harassment. When matters arose, they were reviewed in accordance with these policies, and appropriate action was taken. This complaint was no exception."
On the morning of Nov. 20, five days after the woman filed her complaint, an attorney for the Clinton campaign emailed senior campaign officials with recommendations for an alternative course of action: Strider would be punished, but remained at the helm of faith outreach. The woman was moved from her role to a different department, working for the deputy campaign manager, Mike Henry, according to a person with knowledge of the campaign's personnel.
Addressed to Strider, the language stipulated that, effective Nov. 16, he would be docked in title and pay. "You will be demoted and your title and future compensation will be commensurate with a one step demotion," the email reads. The recommendations also required Strider to complete counseling, and his campaign email would also be set up with controls preventing him from contacting the woman who lodged the complaint.
"If there is even a hint of another issue in this regard," the language in the email reads, "the [campaign] will terminate you."
On Saturday, Strider said he sought out his own therapist after the incident. He said the campaign followed up with him about counseling, and that he provided officials with the name of his therapist.
Addressing each component in the 2007 complaint, Strider denied only one — the comment about buying porn, which he attributed to a third person present during the apparent exchange. He said he frequently kissed people on the head, dating back to his days on Capitol Hill, describing the act of touching or kissing someone on the head as part of cheering staffers on and doing devotional blessings. "I quit doing that after '08, and I picked it up again at Correct the Record," he said, "because all my young researchers seemed to like it."
He said he did not mean the kisses in a sexual manner. He also said that he has since stopped doing this.
Strider continued to serve in a senior role and travel with the campaign after the incident. In the spring of 2008, the New York Times published a short profile of his faith outreach efforts, detailing a campaign stop in North Carolina with Bill Clinton.
Strider said Saturday that he has never discussed the 2007 complaint with Hillary Clinton.
After Clinton lost, he launched a new political group, the American Values Network, a 501c4 organization billed as a self-described as a "progressive faith group." When the group launched, a "Guide to Scripture and Policy" appeared on its website. "In the frantic pace of campaigns," the introduction read, "this guide is intended to act as a quick reference on Biblical principles."
Strider never left Clinton's orbit. He appears in Clinton emails released by the State Department during her tenure as secretary, including devotionals he sent her during the time period. In 2016, Strider told a reporter he still sent Clinton daily devotional emails. "There's many days where I don't hear from her. Then on a Sunday night, I may get two or three responses."
In November 2013, months after Clinton left the State Department, American Bridge — the Washington-based Democratic super PAC headed by longtime Clinton ally David Brock — announced that Strider would lead a new offshoot project called Correct the Record. Strider, presented to reporters at the time as a veteran campaign operative with close ties to Bill and Hillary Clinton, was also named vice president at American Bridge.
In his 18 months at Correct the Record — a small shop of communications and research officials tasked with defending Clinton ahead of an all but certain presidential bid — Strider exhibited similar behavior toward the women in the office, particularly two young direct subordinates, according to six former employees.
The two women detailed their interactions with Strider in interviews this week.
The first woman, who asked not to be named to protect her privacy, described a boss who repeatedly commented on her looks, who engaged in "constant" touching, and who sought to closely monitor and control her activity inside and outside the office.
The woman arrived at Correct the Record at the same time as her boss. Quickly, she said, he started remarking on her looks, with comments like "You look sexy." The former subordinate also described "constant touching." Strider would rub her back and shoulders and approach her from behind to grab her waist, she said. She and three other former employees said Strider would offer unsolicited back rubs to female staffers while they sat at their workstation, a long line of tables set up in Correct the Record's own corner of the American Bridge offices on Massachusetts Avenue in Washington.
In months' worth of text messages and emails between Strider and the direct subordinate, provided by the woman this week, Strider repeatedly expressed his affection for her. In one text message, sent around 10 p.m. on Nov. 22, 2015, after the subordinate told Strider she was on her way home, he replied, "Your love for me is so palpable. Poor thing. Hang in there." In another text message, sent just after 10:30 p.m. on Feb. 18, 2014, he told her, "Fun tonight. You're funny. Make me smile."
The dozens of messages provided by the woman reflect many of the same complaints made against Strider in 2007.
The woman said he often became controlling, sending late-night texts and accessing her work calendar to monitor her whereabouts. If she had nothing scheduled at night, he would ask her to get drinks or join him at work events, she said. "We need some time to spend and talk," he told her in a December 2013 email about one such event. "Is an evening with me that terrible for you???" (At one point, the woman said, she began adding fake events to her calendar in an effort to avoid him.)
This was the woman's first job in national politics. At the time, she said, she told herself that Strider's behavior was simply part of the high-stakes, chaotic world of big-time campaigns and super PACs. She said Strider reinforced this view, telling her that she needed to be tougher if she hoped to work at the highest levels of Washington — while reminding her and other employees of his relationships in Clinton's orbit. In meetings, he referred to Clinton as "boss lady," the six former staffers said. When the subordinate once told him that she didn't want to be called "honey" and "baby," he told her he spoke that way to all his female friends, she said, including top Clinton ally Minyon Moore.
"I just felt like if you want to work in politics, you have to be tough enough to endure this," the woman said. "I felt embarrassed quitting."
In February 2014, Strider and the subordinate attended a work event in Mississippi. The woman's mother attended as a guest, and saw Strider rub her daughter's back while the two of them worked the event, the former subordinate said. The following week, she decided to quit, leaving Correct the Record that same day.
By then, she recalled, she had developed a bleak picture of life as a young political operative. "I just felt like if you want to work in politics, you have to be tough enough to endure this," the woman said. "I felt embarrassed quitting."
Strider did not dispute the authenticity of the emails and text messages outlined in this article, or dispute the inappropriate language attributed to him. "I've come to realize that those terms in the workplace are not preferred, by and large," Strider said. "At the time, there were certainly terms I [used]. It's just something I have to broadly apologize for."
He said that if he had access to anyone's calendar, he did not know how to use it.
The second former direct subordinate joined Correct the Record in the spring of 2014, excited to work for a PAC laying the groundwork for a historic presidential campaign. She served under Strider for more than a year. Over that time, she said, he often made comments about her outfits and her body. She also described a manager who was controlling and could become explosively angry at the slightest provocation.
On one evening in early 2015, Strider and the employee shared an Uber home after a networking dinner in Washington, asking the driver to make two stops, dropping the woman off first. When the Uber pulled up outside her apartment, Strider got out of the car and kissed her on the tip of her nose, she said.
The next morning, rattled and upset, she walked into Strider's office to confront him about the interaction, telling him that the kiss was inappropriate and could never happen again, she recalled. Strider, the woman said, apologized and told her that he adored her and thought of her as a little sister.
On Saturday, Strider said he did not remember the moment outside the Uber, but said that if it happened, he would have kissed the woman on the head, rather than the nose.
After the incident, the woman began looking for another job, she said, nervous to apply for openings at organizations where word might get back to Strider. The former staffer recalled feeling that Strider, a well-connected Washington operative and a link to the world around Hillary Clinton, could hinder her political career if he wanted to do so.
In May 2015, she found another job, accepted on the spot, and gave her notice, she said.
On Saturday, the woman's lawyer, Ari Wilkenfeld, provided a statement on behalf of his client, speaking out in support of "an important movement like #MeToo" and the women who have come forward across a vast array of industries. "It's very intimidating to open yourself up to such scrutiny like this, but it is essential," Wilkenfeld said.
At Correct the Record, former employees said, women faced hurdles that seem uniquely tied to a culture of campaigns and super PACs. Both direct subordinates described feeling as if they had no way to take action inside a small political shop like Correct the Record. Although the project was housed at American Bridge, a large research and communications firm, six former staffers said they felt like Correct the Record offered no clear human resources department or reporting structure through which one might file a complaint. A senior official at American Bridge said Saturday that Correct the Record employees did have access to the resources at American Bridge, but that the reporting structure could have been clearer and more streamlined.
The group declined to comment on Strider.
In 2014, after the first direct subordinate had already departed, at least one colleague raised concerns about Strider's behavior with a senior official at Correct the Record. That colleague, reached Friday, said they met with the senior official at a restaurant nearby, where he said he was doing his best to deal with the situation.
The first subordinate said she was only contacted by a senior official at American Bridge about a year after her departure, to talk about Strider and apologize for her experience on staff. Around that time, American Bridge officials began an internal investigation into Strider's conduct, including around issues of sexual harassment, after a senior official had conversations with staffers that were concerning, that official said on Saturday.
The review ultimately led to Strider's departure, finalized by the summer of 2015.
Since then, Strider has continued to work in Democratic politics.
Last year, he attended Clinton's 70th birthday party. On another occasion, they had lunch in New York City. He remains the president of the American Values Network. ●