Hillary Clinton: Kidnapping Of Nigerian Girls An "Act Of Terrorism"
The former secretary of state stressed that responsibility to rescue the girls lay "primarily" with Nigeria.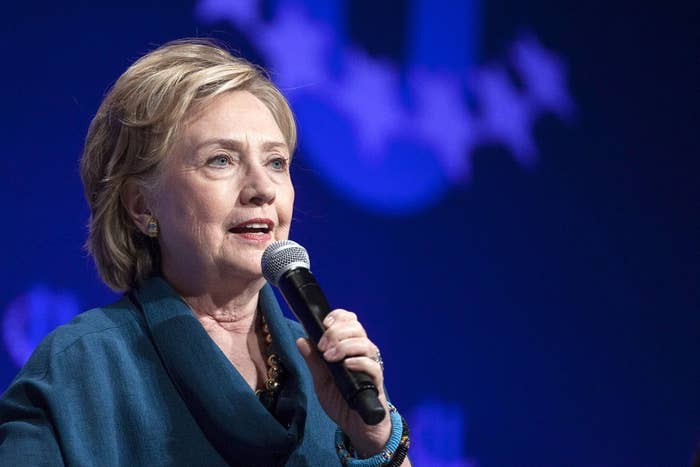 Hillary Clinton spoke out on the kidnapping of nearly 300 Nigerian girls for the first time on Wednesday afternoon, calling the attack last month an "act of terrorism."
"The seizure of these young women by this radical extremist group, Boko Haram, is abominable, it's criminal, it's an act of terrorism, and it really merits the fullest response possible, first and foremost from the government of Nigeria," said Clinton.
Boko Haram, a Nigerian Islamist militant group, took the school girls last month. The White House has offering "counterterrorism assistance" to the Nigerian government, and administration officials have increasingly spoken out about the crisis.
Clinton, who appeared at the Ford Foundation in New York on Wednesday for an event hosted by Philanthropy New York, had yet to address the kidnappings.
"The government of Nigeria has been in my view somewhat derelict in its responsibility for protecting boys and girls, men and women," Clinton said at the event, which was moderated by ABC News's Robin Roberts.
"They need to make it a priority to do everything they can to try to bring these girls home safely, and that, I believe, requires assistance from others including the United States," said Clinton, who stressed that responsibility lay "primarily" with Nigeria.
Nigerian troops, Clinton said, "have to be the ones that do what is necessary." But she added that the government there "must accept help, particularly intelligence, surveillance, and reconnaissance help" from other countries.