Here's What You Learn From Reading 20 Years Worth Of Maureen Dowd Columns About Hillary Clinton
From the Snow Queen Elsa to the Flying Dutchman. Seventy-two percent of the columns are "negative," says Media Matters, which read them all.
Like an obsessed Anne Harrington in All About Eve, New York Times columnist Maureen Dowd has been writing about Hillary Clinton for more than two decades, comparing her to characters from Scarlett O'Hara to the Terminator.
Dowd has written 195 columns about Hillary Clinton since 1993, according to an analysis by the liberal group Media Matters, released on Wednesday. An advance copy of the review was provided to BuzzFeed by the organization.
The study found that most were negative toward the former first lady (141 columns). Some were neutral (39 columns). Fewer were positive (15 columns). The pieces, printed opposite the editorial page of the Times, explain Clinton through cultural figures who also include Godzilla, "Mommie Dearest," and the Flying Dutchman, a fictional ghost ship cursed to sail for eternity without making port.
The organization, which tracks conservative media, is run by David Brock, a Clinton ally who founded American Bridge, a Democratic PAC. Brock also runs Correct the Record, a group dedicated to defending Clinton from partisan attacks.
Dowd's latest column inspired the Media Matters review. The piece, published in last Sunday's paper, riffed on Clinton's book tour through a curious frame: the Snow Queen, Elsa, from the popular animated Disney movie Frozen.
"Those close to them think that the queen of Hillaryland and the Snow Queen from Disney's 'Frozen' have special magical powers," Dowd wrote in her column, "but worry about whether they can control those powers, show their humanity and stir real warmth in the public heart."
During her first week on book tour, promoting her second memoir, Hard Choices, Clinton was criticized as "out of practice" and "rusty." She got confrontational with NPR's Terry Gross during an interview that focused on her marriage equality record. She said in another interview that when she and Bill Clinton left the White House in 2001, they started their new life "dead broke" — a comment she spent the week clarifying during various other appearances.
Four days into her tour, Clinton announced to an audience in Washington that she was "truly done, you know, being really careful about what to say."
Dowd heard in Clinton's words the title song of Frozen: "Let It Go."
"After feeling stifled at times and misunderstood, after suffering painful setbacks, the powerful and polarizing Elsa and Hillary proclaim from their lofty height that they're going to 'let it go' ...'I don't care what they're going to say,' Elsa sings at the climactic moment when she decides to let down her hair, ratchet up her star power and create her glittering ice palace. 'Let the storm rage on. The cold never bothered me anyway!'"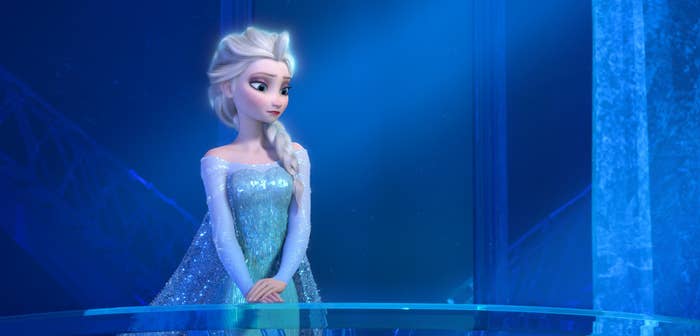 Media Matters examined the pieces for allusions to 16 "negative tropes" — including characterizations of Clinton as "betraying feminism" (35 columns), "power hungry" (51 columns), "unlikeable" (9 columns), or "phony" (34 columns).
The columns surveyed stretch back to November 1993 and include pieces Dowd wrote for the Week in Review and Magazine desks, before her move in 1995 to the op-ed section. The group said it used the Nexis news database for the study.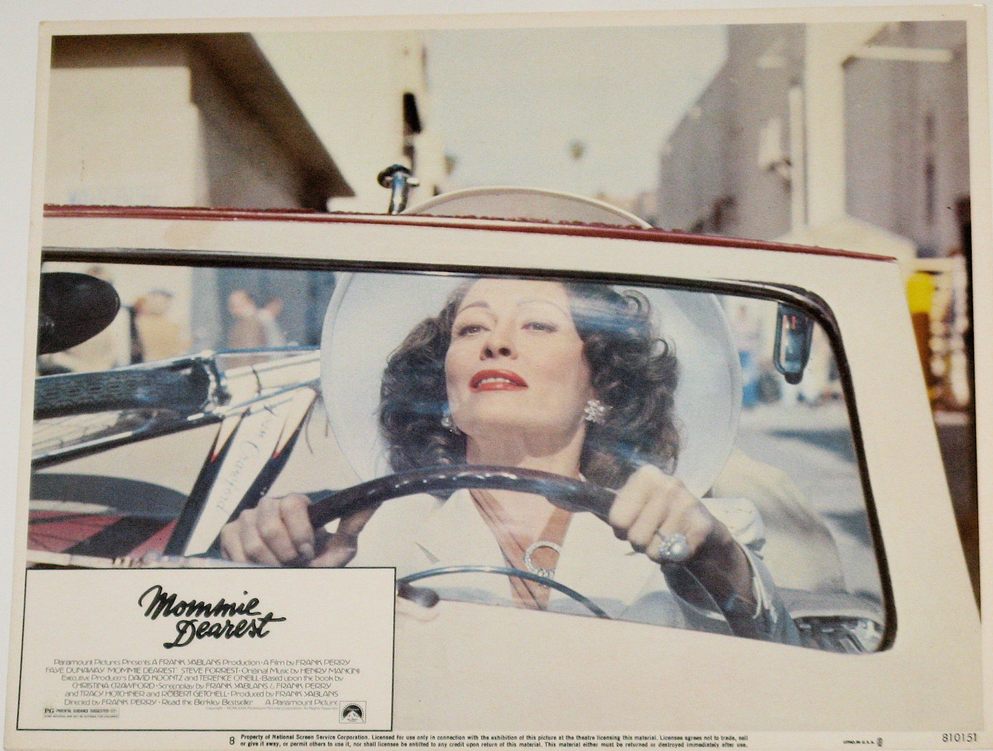 Most interesting is the wide range of cultural figures Dowd has used to describe Clinton over the years. The Media Matters review found that Dowd has compared her to "nearly 40 different figures and works from Hollywood, TV, and popular books throughout at least 40 different columns" since 1993.
The references range from characters in literature to a cubist figure pictured in a 1932 oil on canvas by Pablo Picasso, "Girl Before a Mirror."
The list goes on:
There's "Attack of the 50 Foot Woman";
Cher;
Tracy Flick, the over-eager high school upstart in the 1999 film Election;
Dorothy from The Wizard of Oz;
Sister Sarah Brown from the musical Guys and Dolls;
and a character in a Dr. Seuss book from this 2008 column:
"Before they devour themselves once more, perhaps the Democrats will take a cue from Dr. Seuss's 'Marvin K. Mooney Will You Please Go Now!' ... They could sing: The time has come. The time has come. The time is now. Just go. ... I don't care how. You can go by foot. You can go by cow. Hillary R. Clinton, will you please go now! You can go on skates. You can go on skis. ... You can go in an old blue shoe.
Dowd also captures Bill and Hillary as famous couples from literature and the silver screen: They are Bonnie and Clyde, Lucy and Ricky from the I Love Lucy show, and Daisy and Tom Buchanan from The Great Gatsby.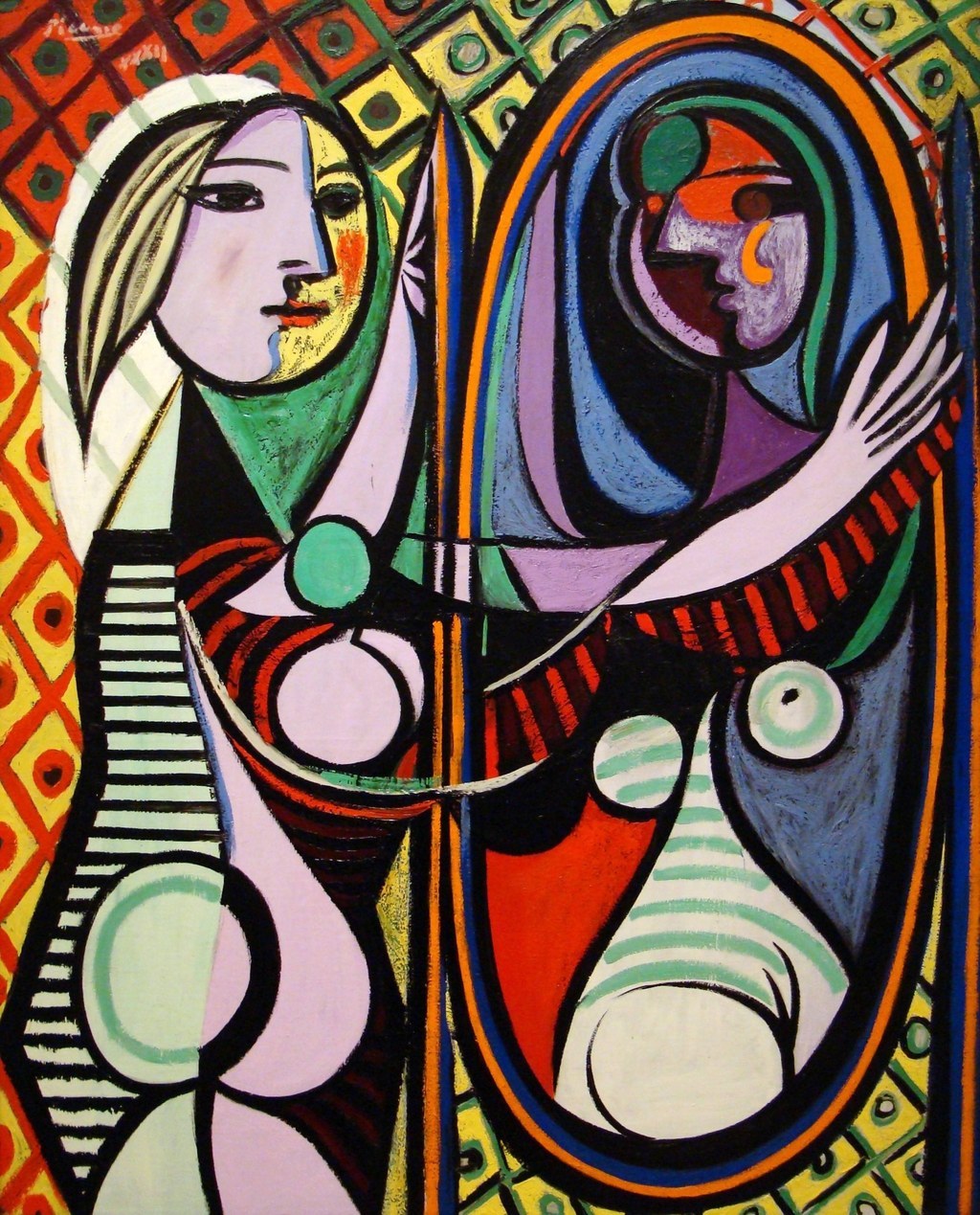 Brock has been critical of Dowd's writing before. Last August, he wrote a letter to the New York Times, accusing the paper of bias against the Clintons. In the letter, published by Politico, he argued Dowd has shown a "long pattern of using hollow caricatures to attack the Clintons (and the former first family in general)."
In the last year, Brock has taken on a leading role in a group of operatives planning for what could be another Hillary Clinton bid for the White House. Other groups, along with Correct the Record, include Ready for Hillary and Priorities USA, the Obama super PAC that relaunched this January as a pro-Clinton effort.